William Edwards Introduces the King Charles III Coronation Collection
22/02/2023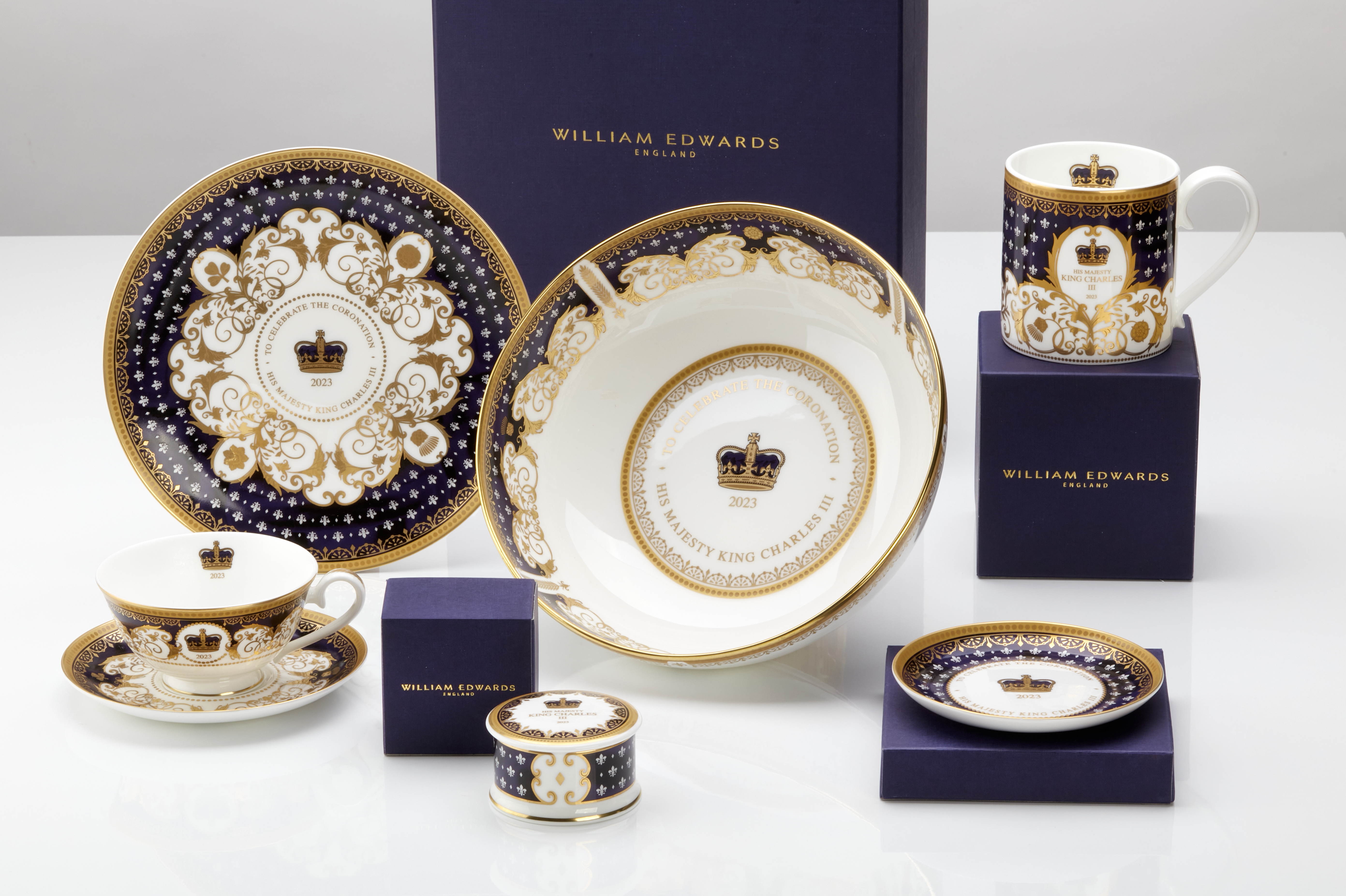 The Coronation of His Majesty King Charles III is set to take place at Westminister Abbey on Saturday, 6th May 2023. With a whole host of weekend-long celebrations planned throughout the United Kingdom, the Coronation is set to include exclusive events, competitions, and Royal parades.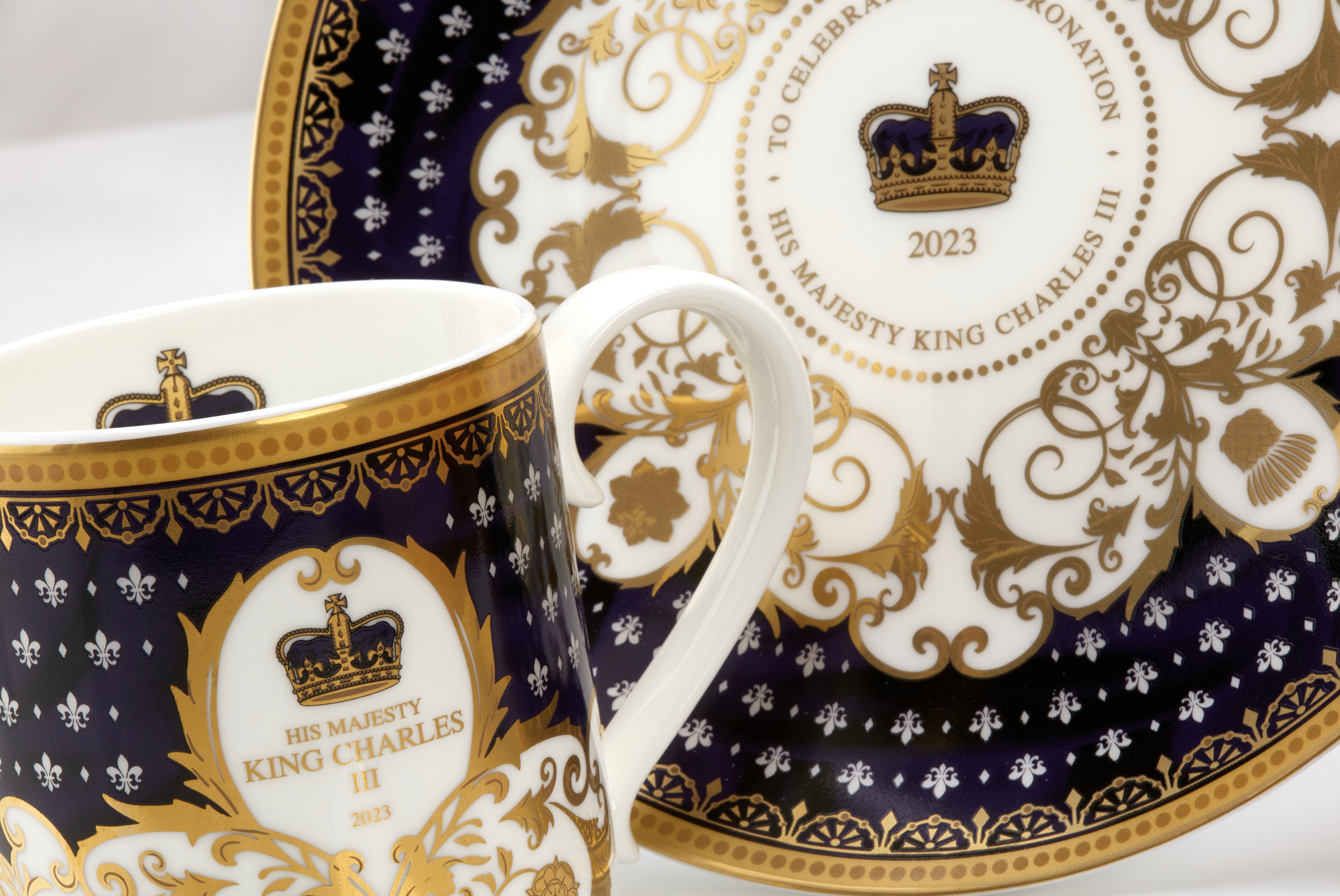 To celebrate the Coronation of His Majesty King Charles III, William Edwards introduces an exquisite limited-edition collection to mark this celebratory occasion. Exerting the utmost in beauty and sophistication, the Coronation collection features a bold and intricate design that gently adorns the shape of each piece.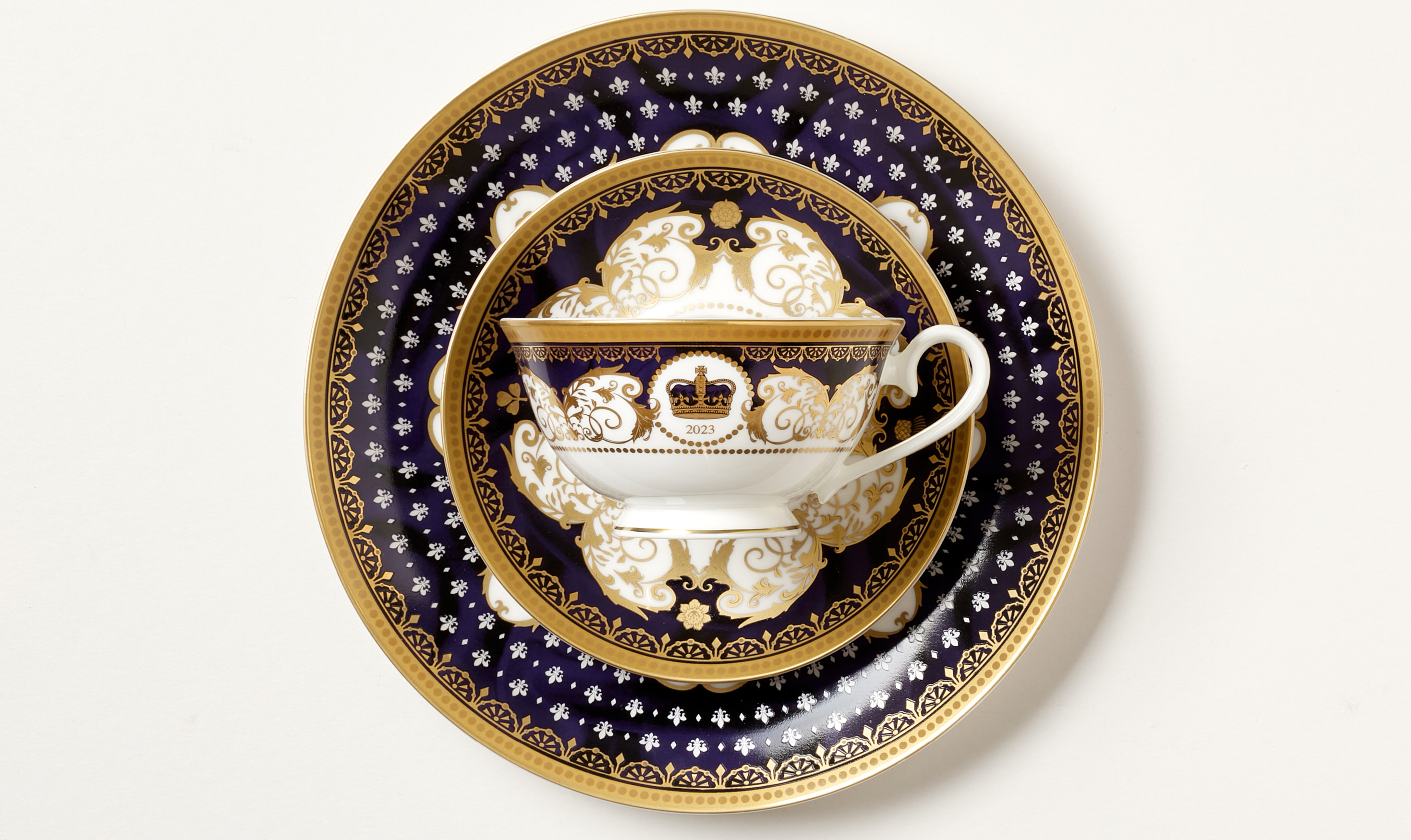 Crafted from fine bone china, the collection includes a Coaster/ Trinket Tray, King's Coronation Mug, a 21cm Couple Plate, Teacup and Saucer set, a 7cm Trinket Box, and a 23cm Large Bowl. Complete with a custom embossed William Edwards gift box, this timeless collection represents the ideal gift for lovers of both British culture and the very finest bone china alike.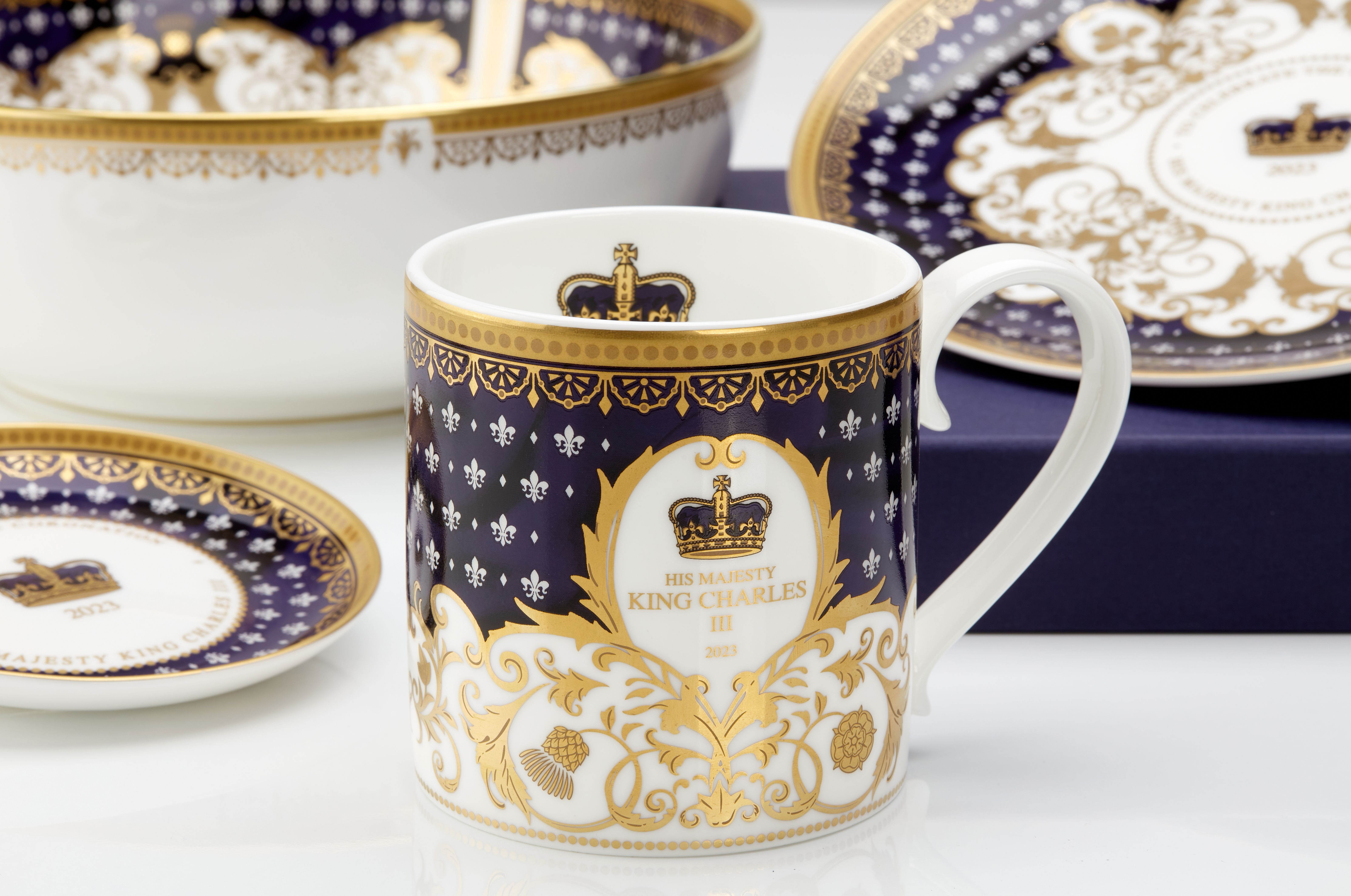 CLICK HERE TO PURCHASE