November '22 | William Edwards at The Other House
24/11/2022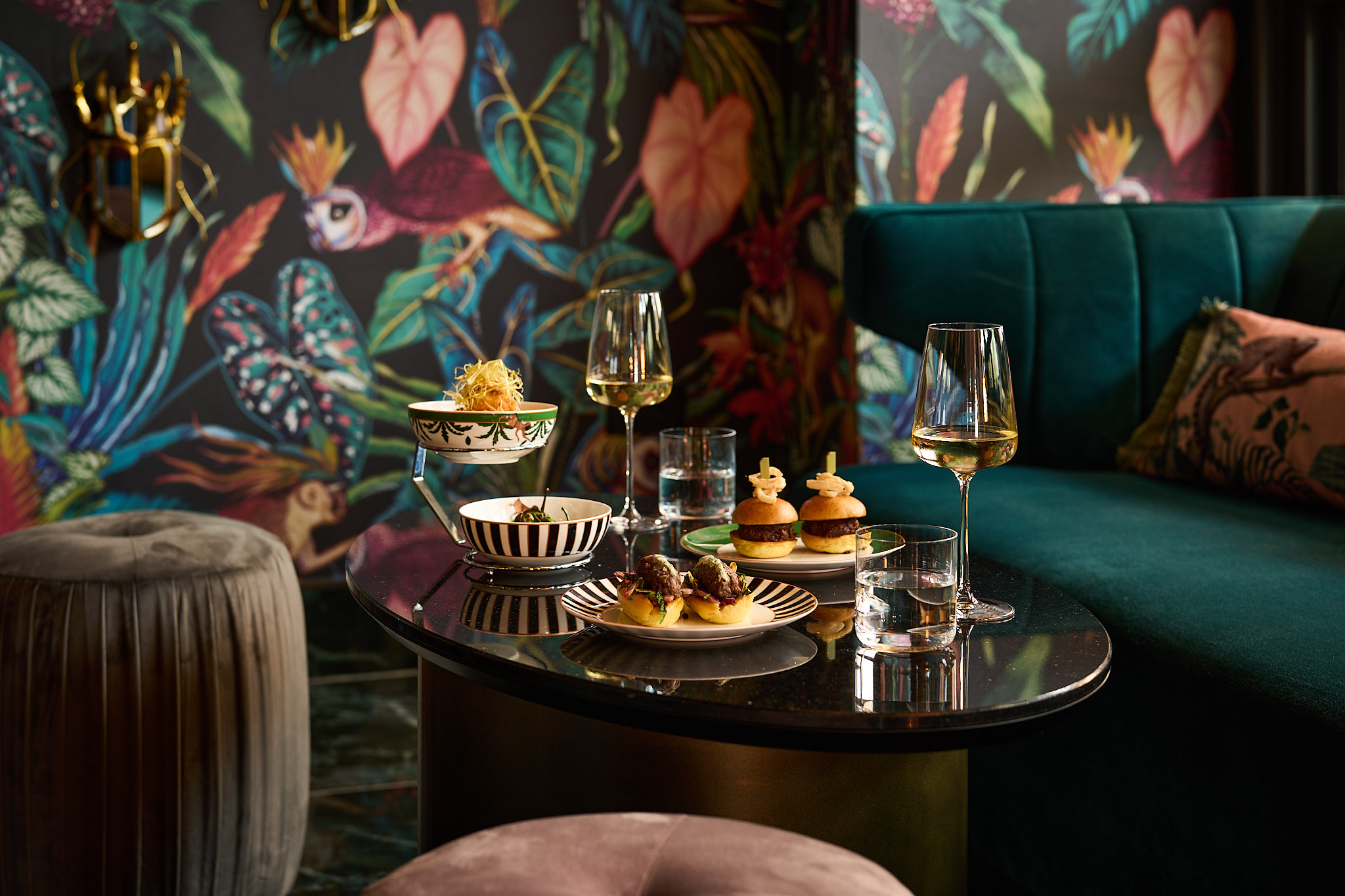 Immersed in playful, maximalist tones, with a running theme of sustainability and refined hospitality, The Other House is a new concept-driven aparthotel that introduces a unique kind of hospitality experience for the new age of conscious travelers.
ABOUT THE OTHER HOUSE
Founded by property expert Naomi Heaton, this exciting new concept goes far beyond a space of elevated design but further exerts its presence as a 'home-from-home' Residents' Club, complemented by architectural narrative, considered design, and state-of-the-art wellbeing facilities.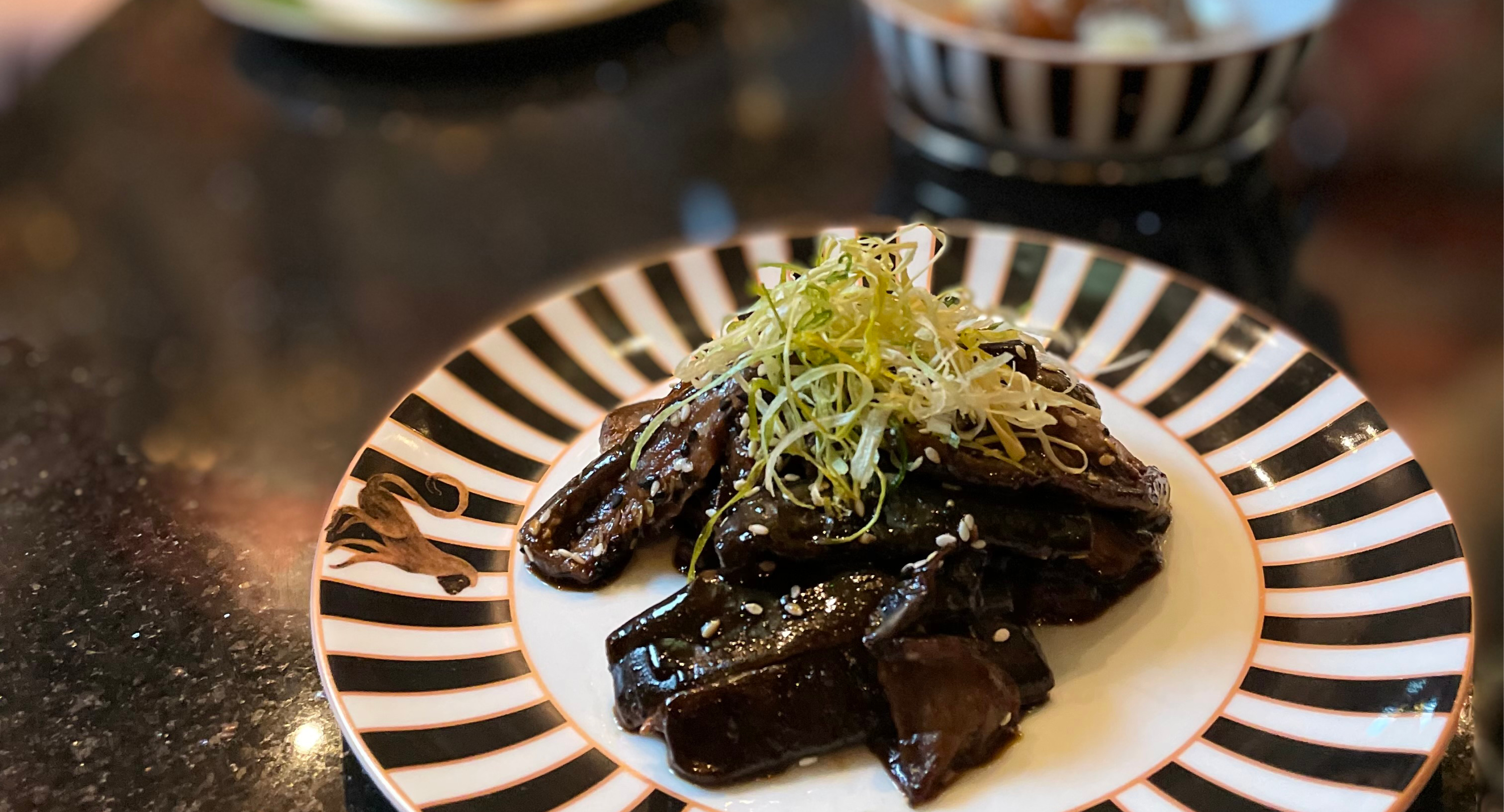 Disrupting the bracketed style of hotels, serviced apartments, and private rental homes, The Other House cleverly combines all the amenities of a super-luxe hotel, apartment-style living, and Members' Club premiums, no matter the length of stay. With over 200 full-fitted Club-Flats, The Other House offers something completely unique for those wanting to live like a local with their very own super-stylish London crash pad.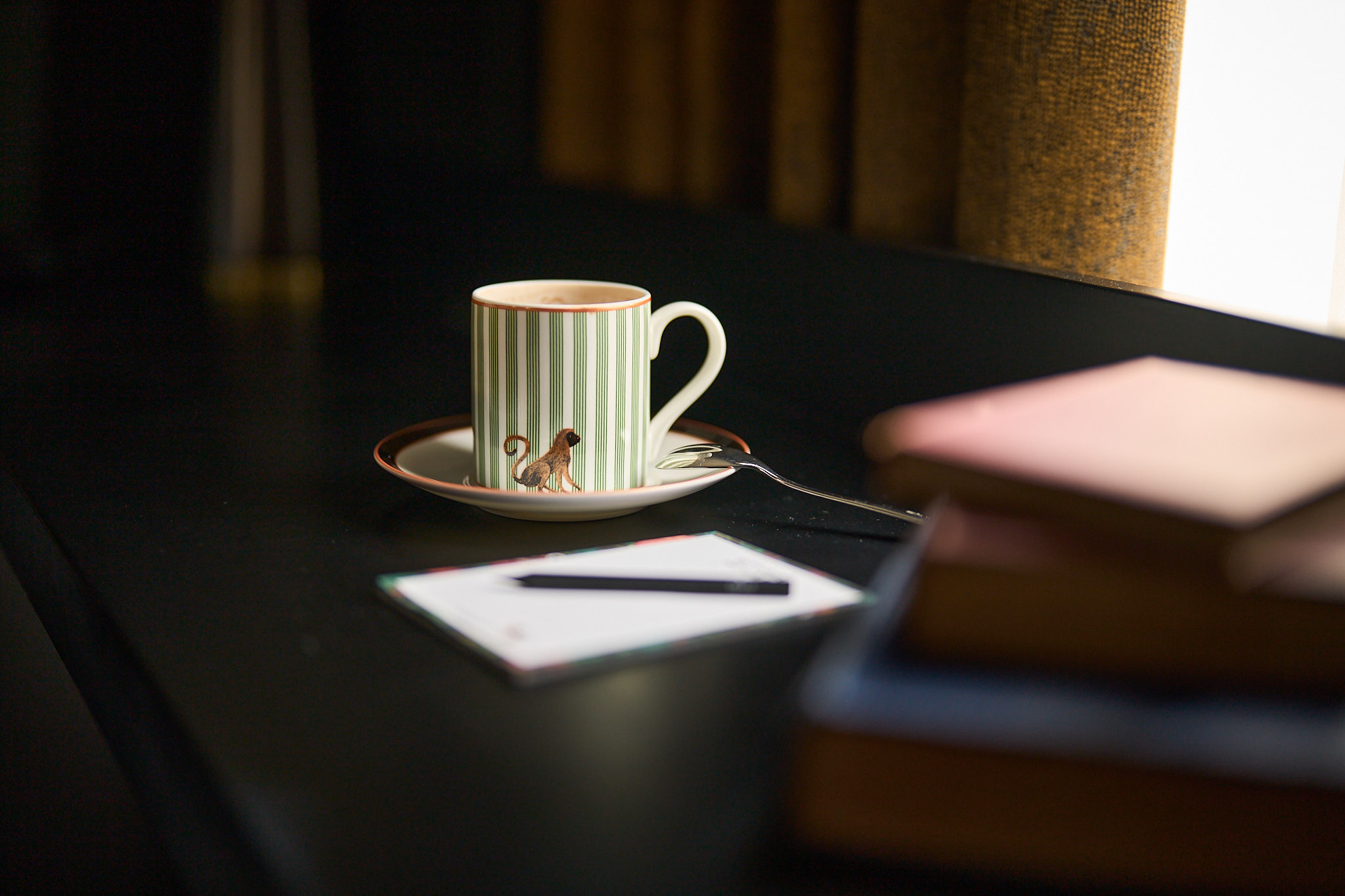 Expertly straddling the line between cool and sophisticated, the decor is rainforest-opulent, littered with exotic animal motifs, sumptuous patterned furnishings, and elegant sculptures. With sustainability at the heart of every decision made at The Other House, green initiatives are seen throughout the residency, from food and beverage, to waste reduction, and even personal carbon footprint management via an exclusive app.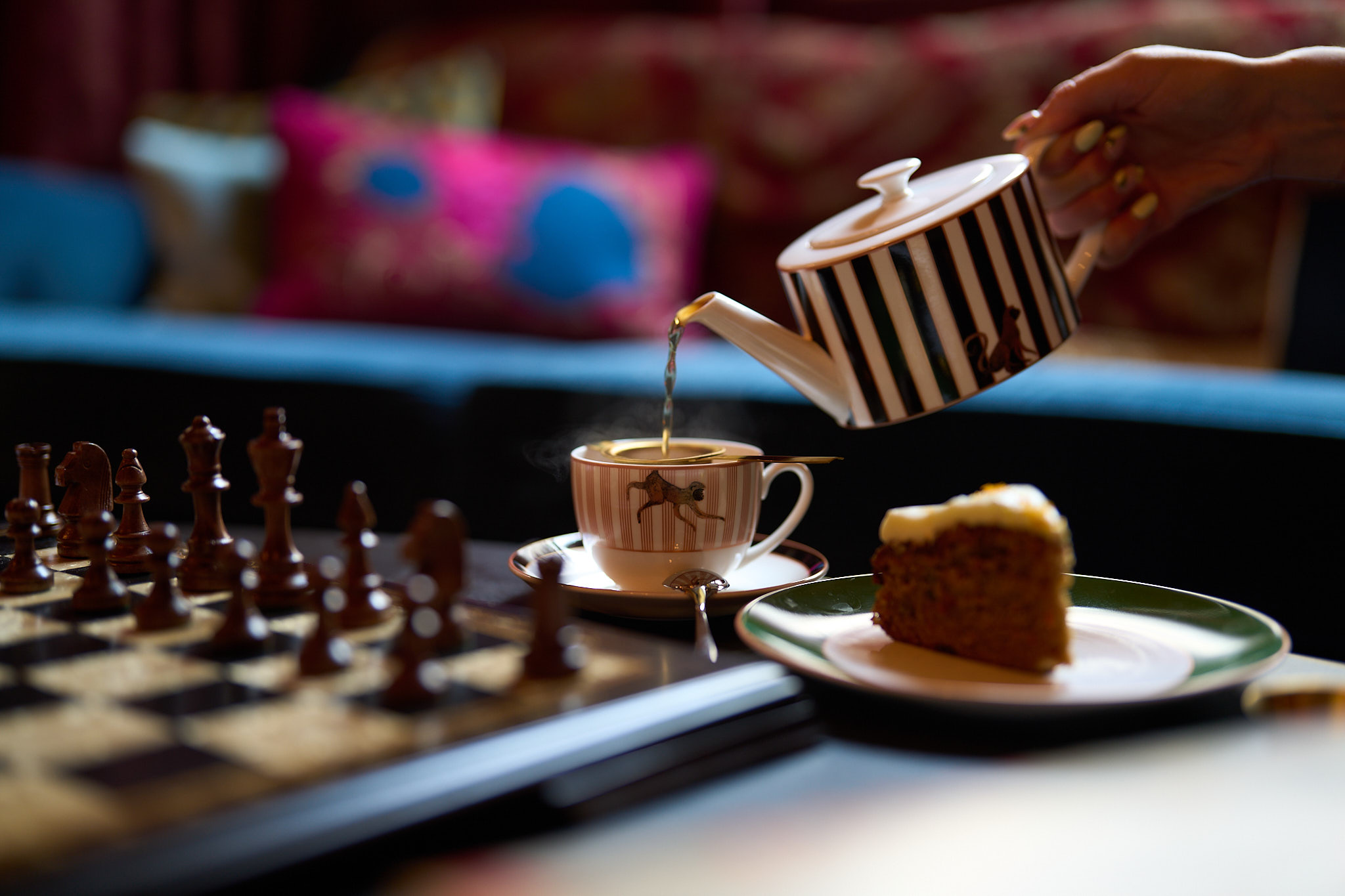 BESPOKE TABLEWARE
With careful consideration of the inspirational surroundings, William Edwards curated a unique tableware collection for The Other House, asserting elegance in their street cafe 'The Other Kitchen.' Presenting a simple yet elegant design using our opulent bright white bone china, this refined collection meticulously merges the classic with the contemporary.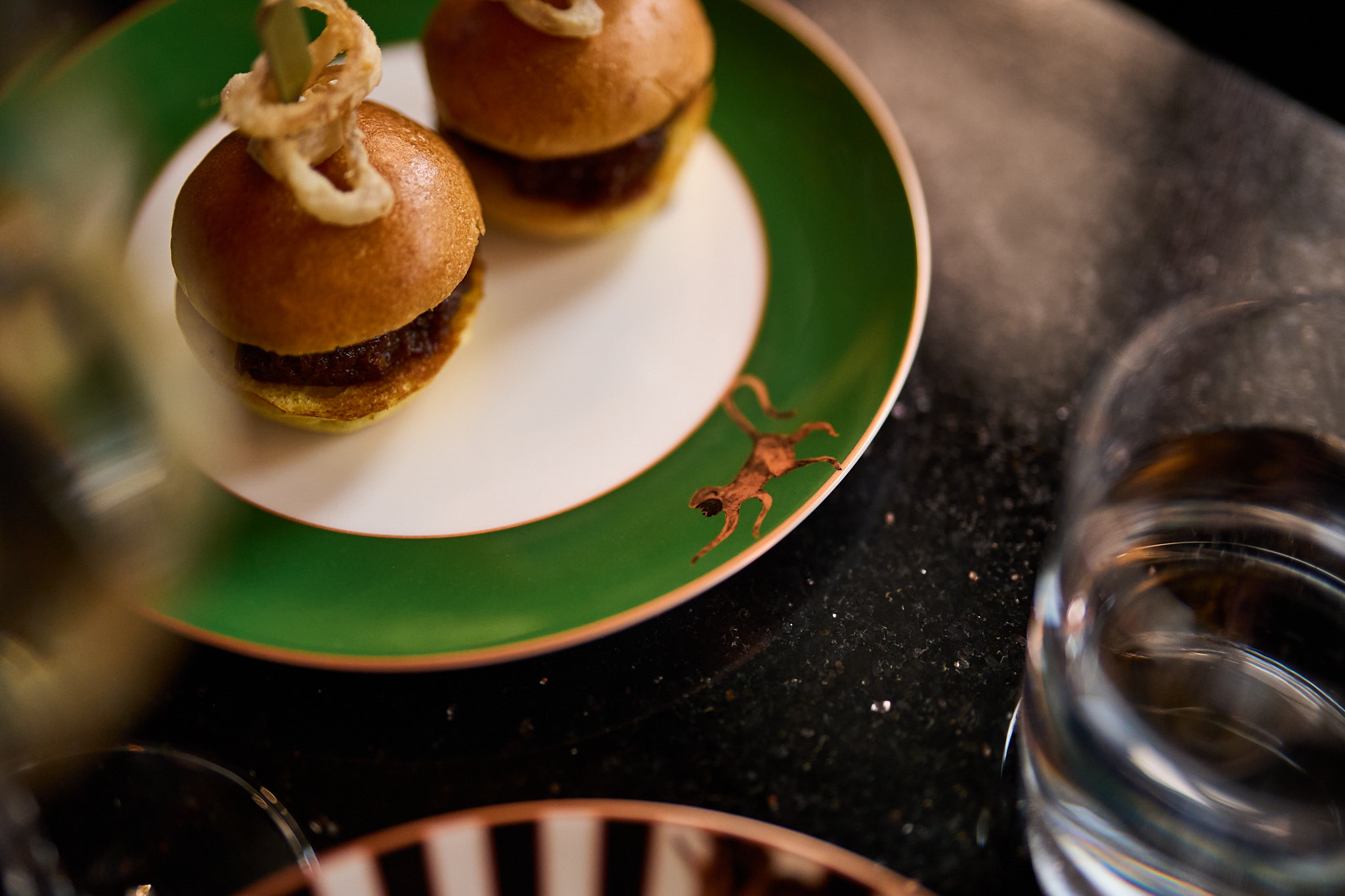 BESPOKE INTERIORS
A particularly impressive and unique part of the hotel comes from the efforts of London-based firm Bergman Interiors. Upholding the ethos of sustainability while conforming to a maximalist approach by design, Bergman expertly delivers intimate bespoke details defined by upcycled 18th-century paintings to result in a new type of eccentric and flamboyant aesthetic.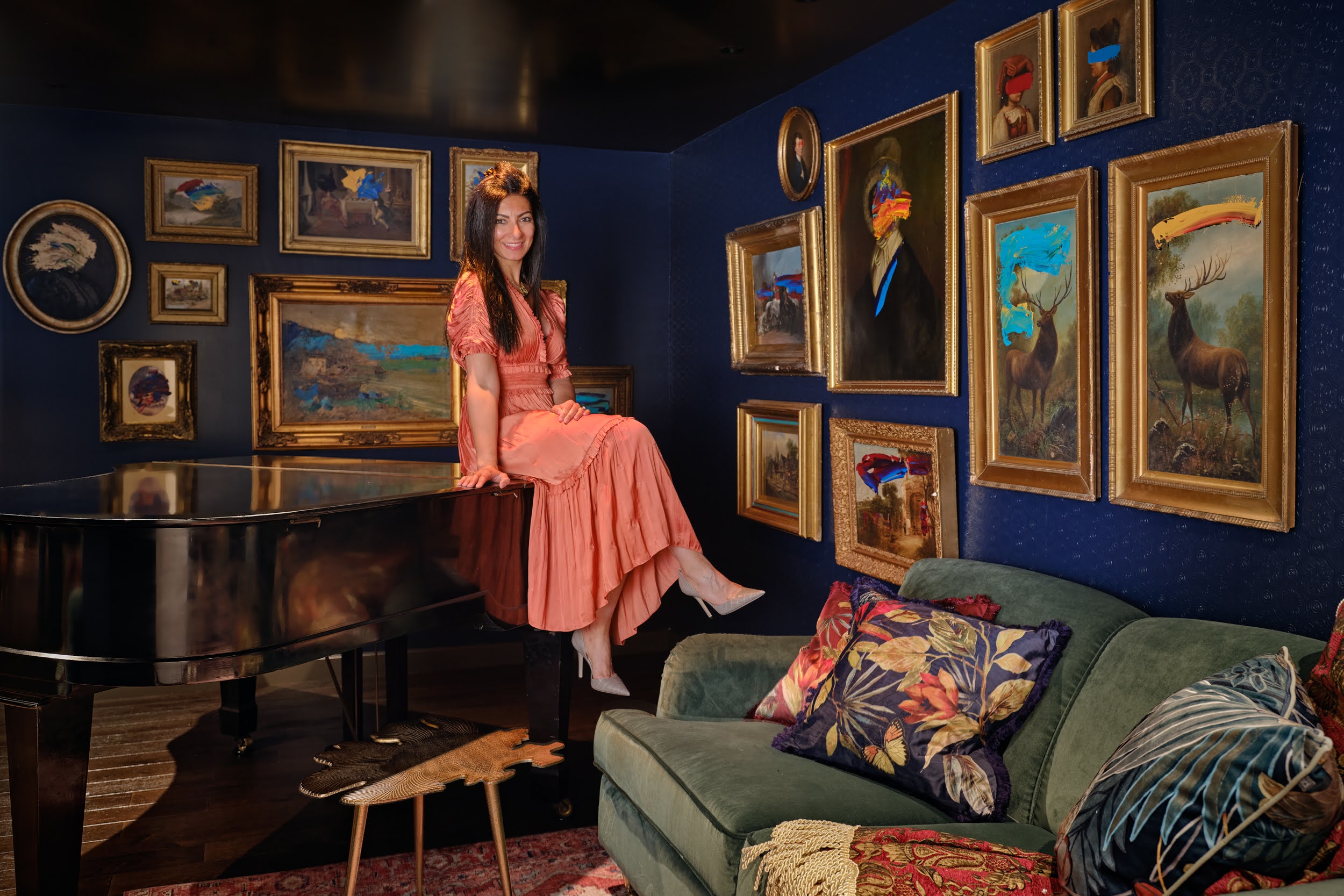 William Edwards was fortunate enough to speak with the founder and CEO of Bergman Design House, Marie Soliman, to learn more about her life as a highly reputable interior designer, considering the importance of bespoke design within luxury hospitality.
1. Can you tell us about Bergman Design House and how the brand came to life?
My husband and I launched Bergman Design House five years ago – the name being a blend of our surnames (Berglund and Soliman). It somehow happened organically. We were doing small freelance jobs such as small townhouses on the side, and then we met Olia, the owner of BXR (London's Luxury Boxing Gym), and she asked us to design the gym. From there, Soliman and Berglund began picking up wellness, hospitality, and high-end residential projects, and we left Hirsch Bedner Associates (HBA) to focus on Bergman Design House full-time.
Totally by coincidence, a very beautiful one, after the huge success of BXR, we found our names everywhere as Albin and Marie. We were asked to set up a company, design a logo and launch a website, which we did in November 2016 in my living room. The universe had given us a massive push forward, we took the leap of faith and Bergman Design House was born.
2. Do you feel bespoke design has become increasingly popular? If so, do you think a tailored design helps aid values? i.e., sustainability, comfort, and experience
To create a lasting impression, an experience to last, and a memory to treasure and take with you after your trip. We think carefully about our physical spaces and invest in iconic design. We create memorable environments and shape meaningful interactions to leave a lasting impression on residents, members, and guests. Very often, with hotels more than with residences, there is more space to play with elements of surprise and fun.
When you enter one of our hotels or bars/restaurants, we want you to feel you are entering a magical world. There is an element of fantasy there and you can be whoever you wish to be.
A sustainable approach should never be hard to embrace. Mix the new with the old and vintage to give old treasures a second breath of life. Create an intimate connection and a stage of meaningful luxury. There is so much history, fun, and beauty behind hunting for good antique pieces that create a very original design story. I love colour, I am a risk taker, and curious all the time, and I love telling stories.
3. Do you have a personal mantra that you follow when designing new projects?
Be original because everyone else is taken. Don't be scared to push the boundaries but also listen to your client brief.

4. When working with hospitality outlets, what do you have to consider when it comes to style and design? Approaches to colour/choosing materials etc.
I was dubbed a "chameleon of design" by British GQ magazine. My vision stems from my belief in the vital spark of adventurous souls willing to take risks and try and test new ideas in the service of creating fabulous and engaging experiences. My goal is always to bring fresh ideas to the fore while reveling in — not fearing — the chaos of creation. A keen eye for the timeless and the well-crafted has guided me on journeys around the world to spearhead such globally recognised projects as The Other House Hotel South Kensington, The Other House Covent Garden, BXR London, We11, NOR hotel Norway, and Eagle Lodge in Botswana, among others.
5. What was the inspiration behind the design(s) at The Other House?
The bar at The Other House is an element I am very proud of. The spirit of whimsical and English eccentricity was our starting point when designing The Other House – guided by beguiling gardens, interesting architecture, and arches. We wanted to create a space that is different from anything else that exists in London – this is a hotel, a club, and your 'other house'. We wanted to create a world that was fantastical and flamboyant, but relaxing and comforting in equal measure. The destination club is dotted with full-height faux orchid brass lights crafted from glass and brass, ensuring each space draws direct links to flora and fauna in an eclectic and playful manner.
I also created 100 bespoke art pieces now proudly on display at The Other House, which is a true celebration of upcycling – I combined bold, bright colours and added a sense of my cheeky humour with the muted oil paintings, breathing new life into the pieces while creating a cohesive scheme in every room.
6. Do you think bespoke tableware helps harmonise with interiors and/or helps to curate the overall experience for guests?
Absolutely!!! It's like table art for me! The final touch in any F&B space and part of unfolding that experience. For example, look at our collaboration with William Edwards for The Other House and how the tableware continued that beautiful red thread of the club resident story from colours to how playful and elegant it looks.

To learn more about the works of Bergman Interiors, visit www.bergmaninteriors.com.