November 21' Newsletter | William Edwards at Searcys London
04/11/2021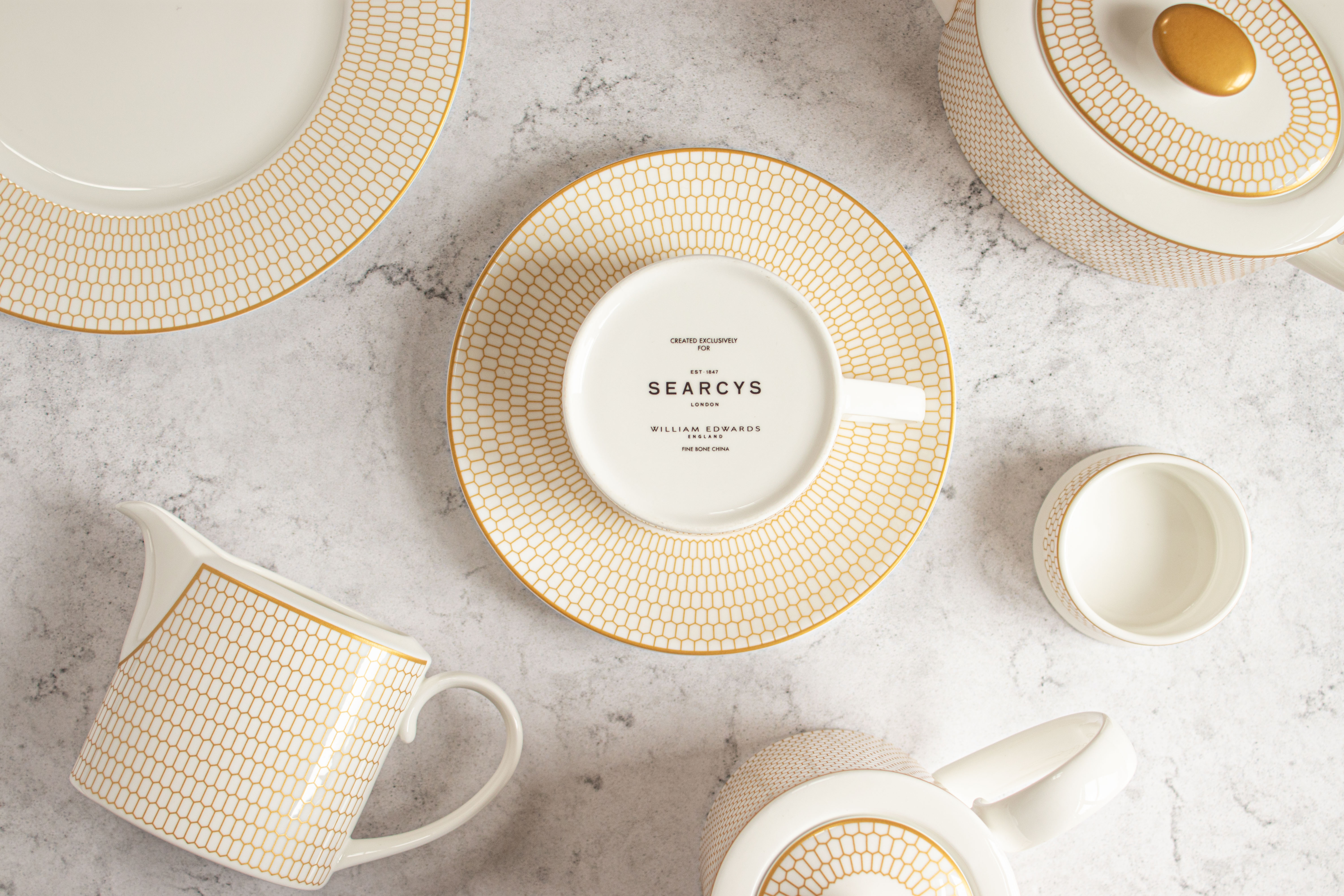 One of Britain's oldest catering companies celebrates an incredible 175 years of trade since one mans vision back in 1847 - John Searcy. His talents within the hospitality industry certainly didn't go unrecognised and within 10 years he soon became Northumberland's most sought after caterer credited for his artistry and painstaking attention to detail which, in turn, led to the birth of Searcys.
Today, Searcys is in residence to some of the UK's most iconic venues including The Gherkin, Blenheim Palace, 116 Pall Mall and London St Pancras International.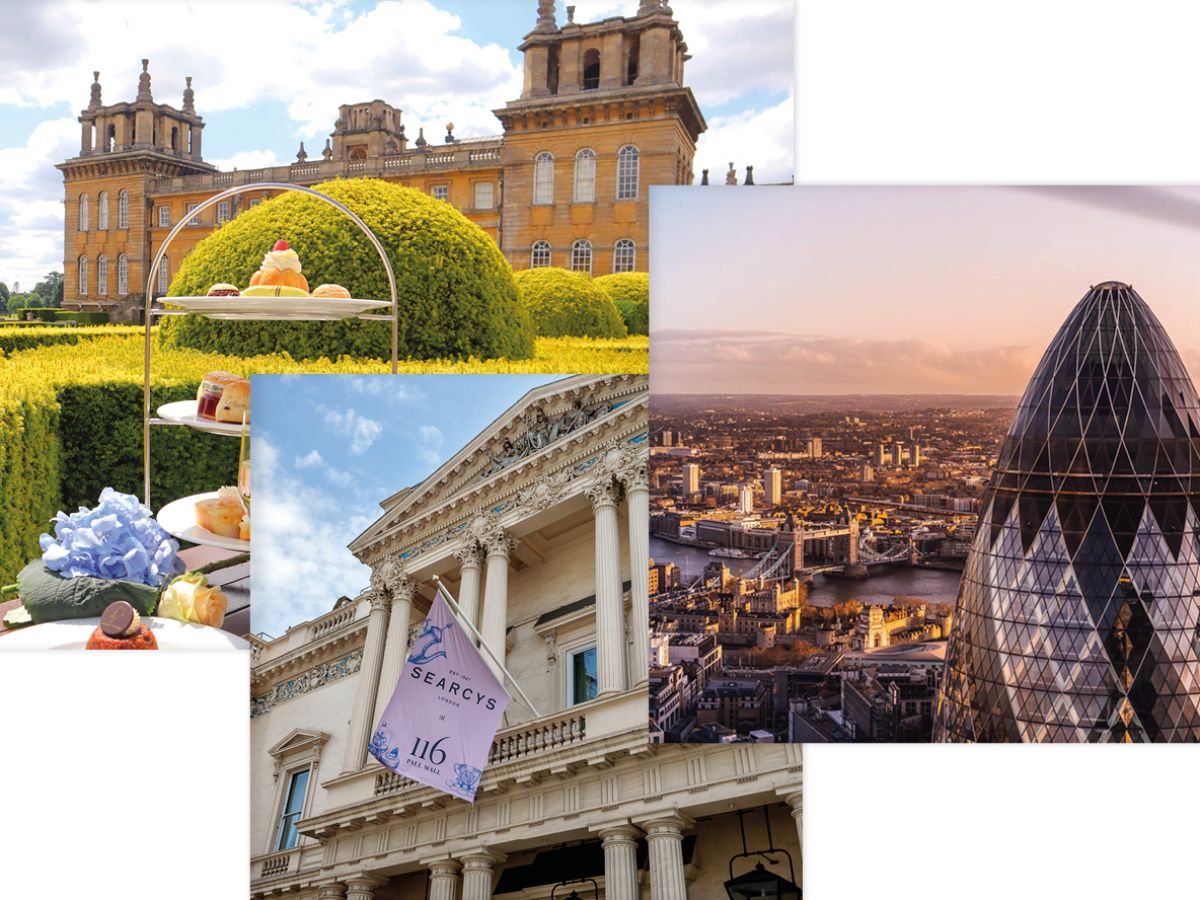 Thanks to it's wealth of wondrous dining venues paired with their culinary expertise, Searcys is sure to give guests an unforgettable experience, championing the best of British cuisine whilst offering a whole host of majestic novelties each unique to their own establishment.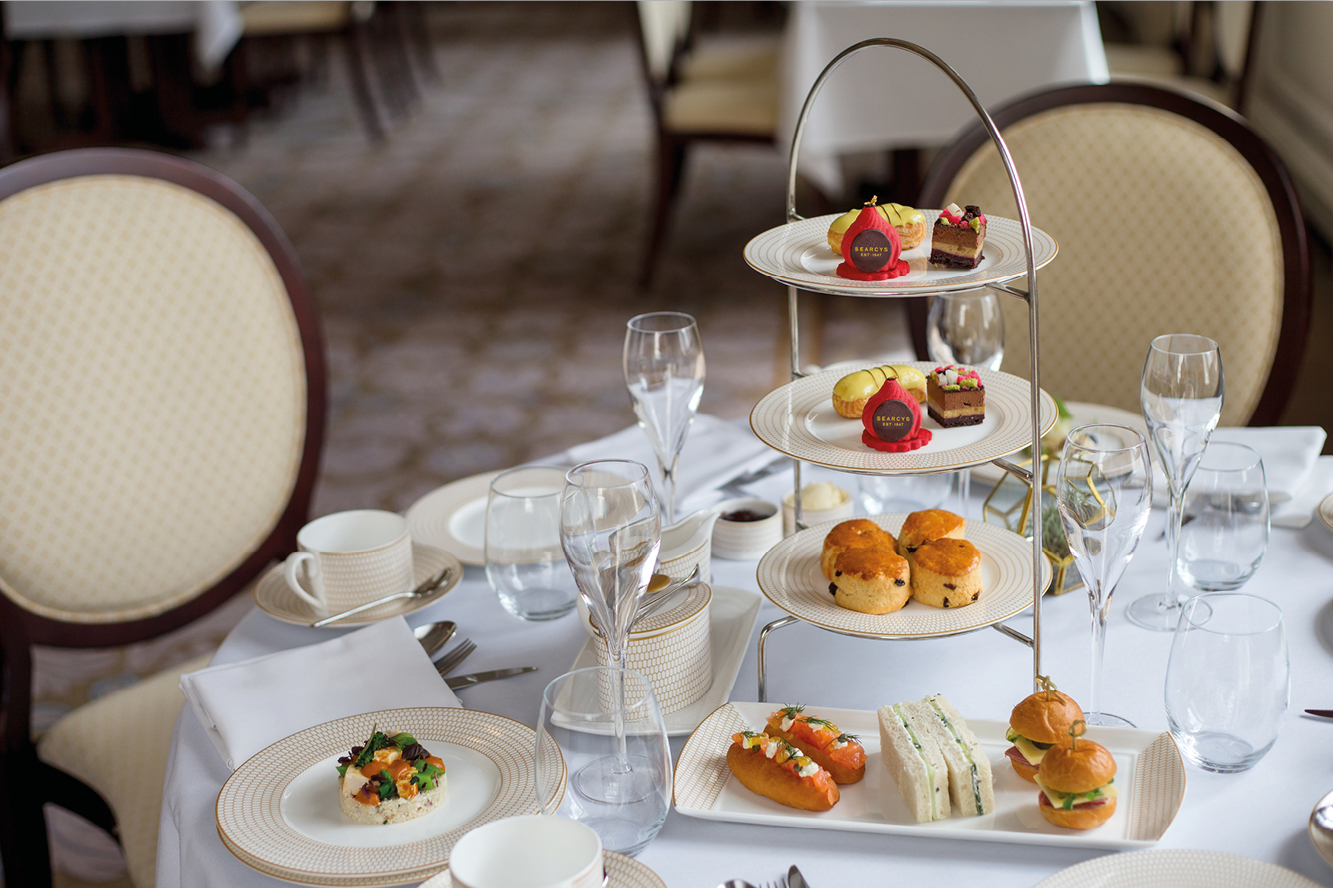 More recently, Searcys have partnered with 116 Pall Mall in offering a new dining space centred around the quintessentially British Afternoon Tea. Inspired by founder John Searcy, the new 'Confectioners Tea' includes a mouth-watering selection of fine finger sandwiches, decadent pastries and freshly baked scones housed within an illustrious 19th century establishment in the heart of London.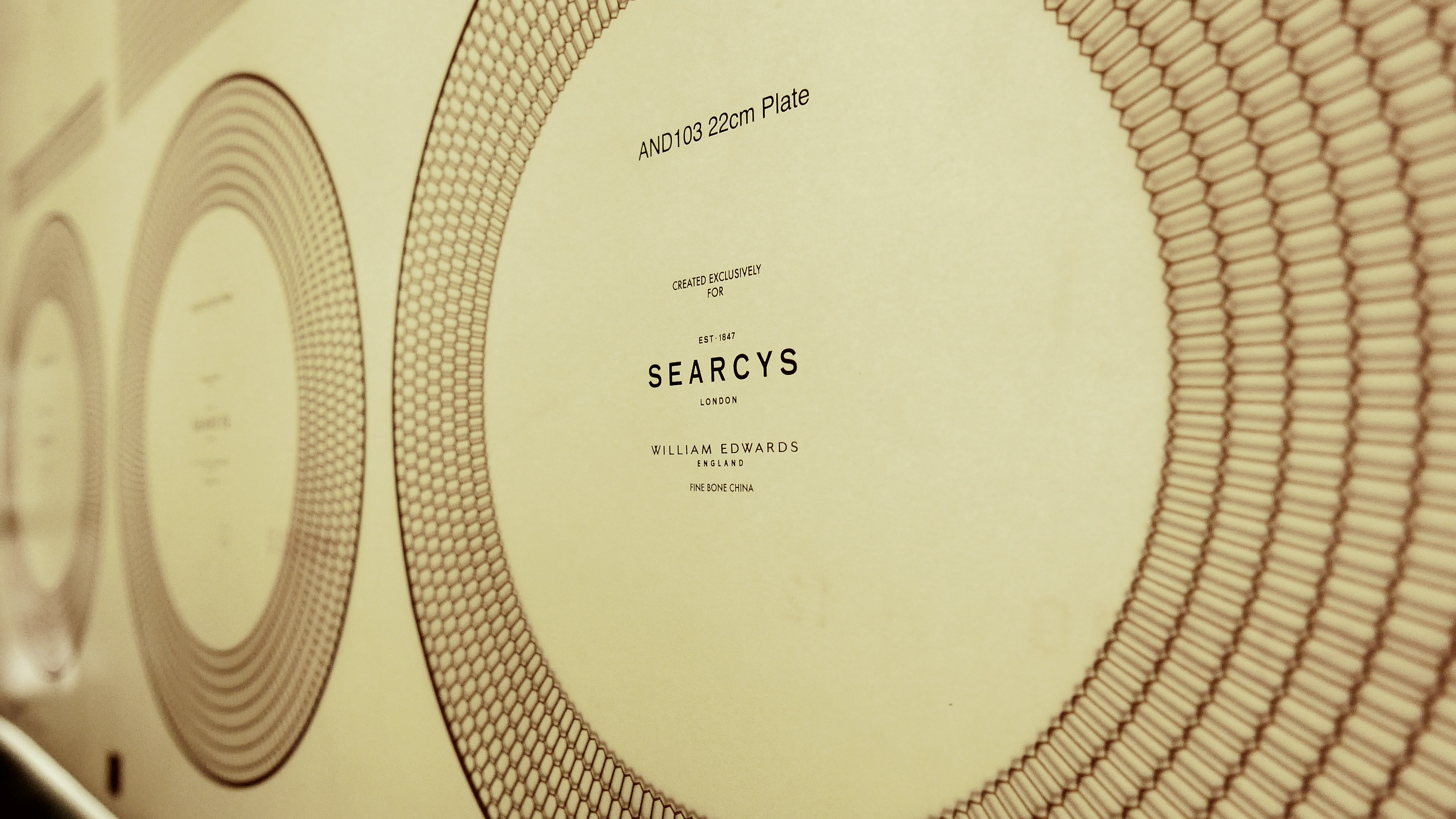 William Edwards worked incredibly closely with Searcys in developing an exclusive range of tableware that would both compliment the culinary expertise and visually synchronise with their series of Art-Deco interiors and ornamental stylings.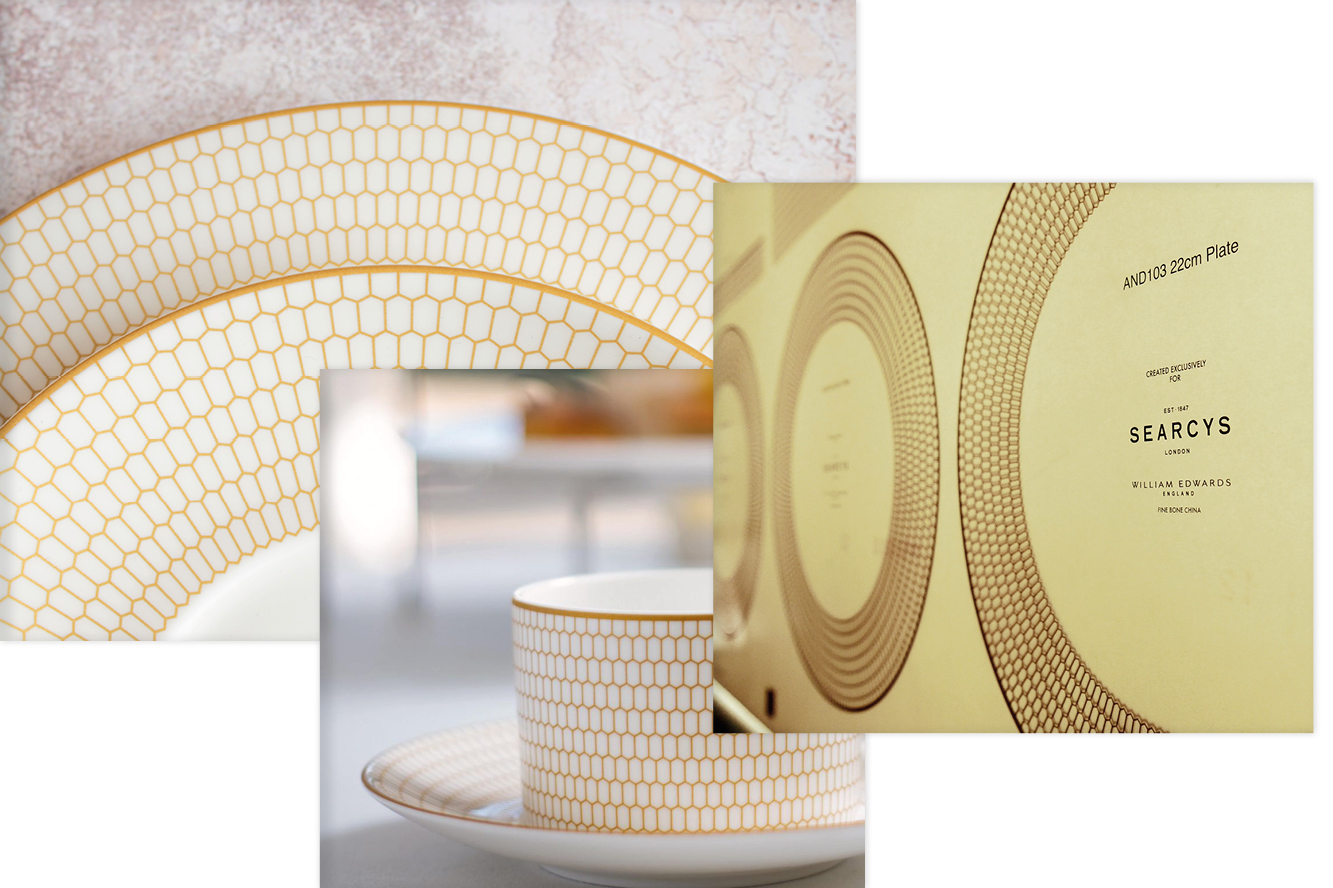 Featuring Searcys iconic honeycomb pattern paired with a vivid gold banding, William Edwards bespoke chinaware beautifully harmonises with each of Searcys opulent environments resulting in a collection that boasts aesthetic beauty and unsurpassed quality.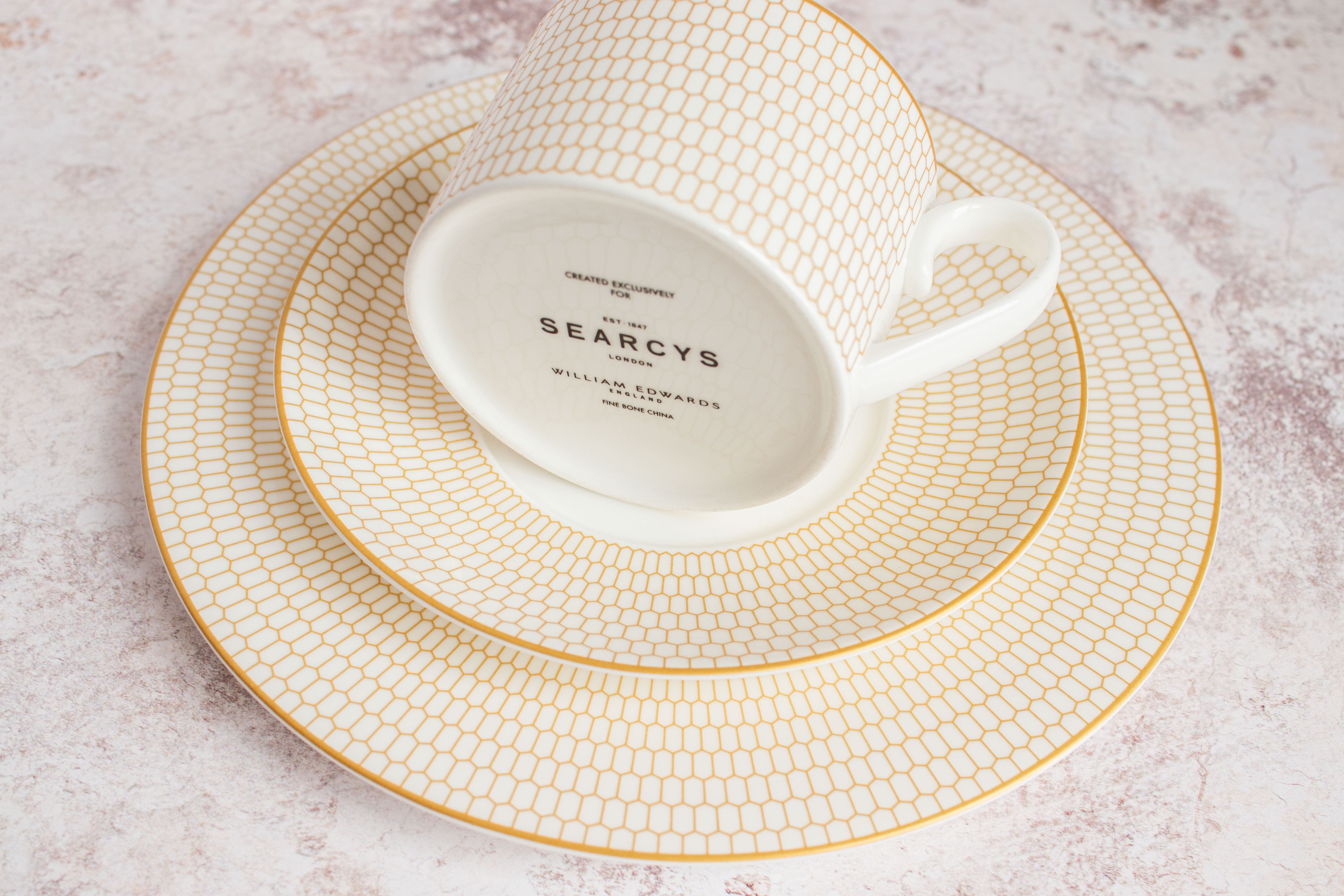 ------------------------------------------------------------------------⬆CLICK TO PURCHASE⬆-----------------------------------------------------------
Here at William Edwards, we very much respect the landmark Searcys has reached and we are honoured to be a part of such an iconic celebration. For the first time ever Searcys have decided to offer these bespoke cup and saucer sets giving guests and aesthetes alike the opportunity to bring a piece of Searcys home.