May 22' Newsletter | William Edwards at Sketch London
09/05/2022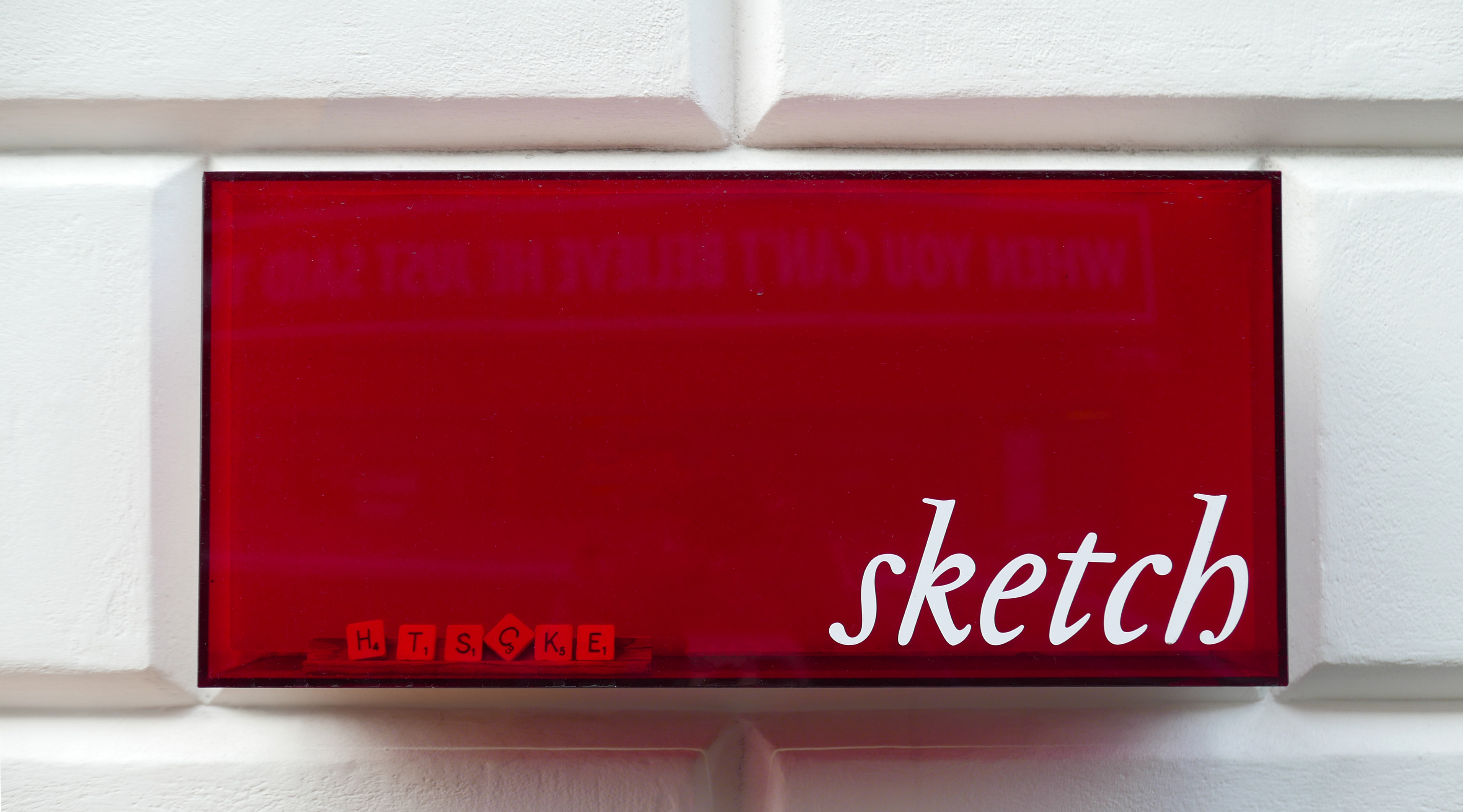 Recently named as the most photogenic restaurant in the world, Sketch London immerses guests in a theatrical fantasy realm that simply begs to be photographed. Perusing aesthetics paired with gastronomic delights give diners the perfect excuse to escape the bustling streets of London.
First established in 2002 by restaurateur Mourad Mazouz and three-Michelin-starred chef Pierre Gagnaire, Sketch London is a versatile hospitality venue fuelled by art, adventure, and a new sense of uncompromised luxury.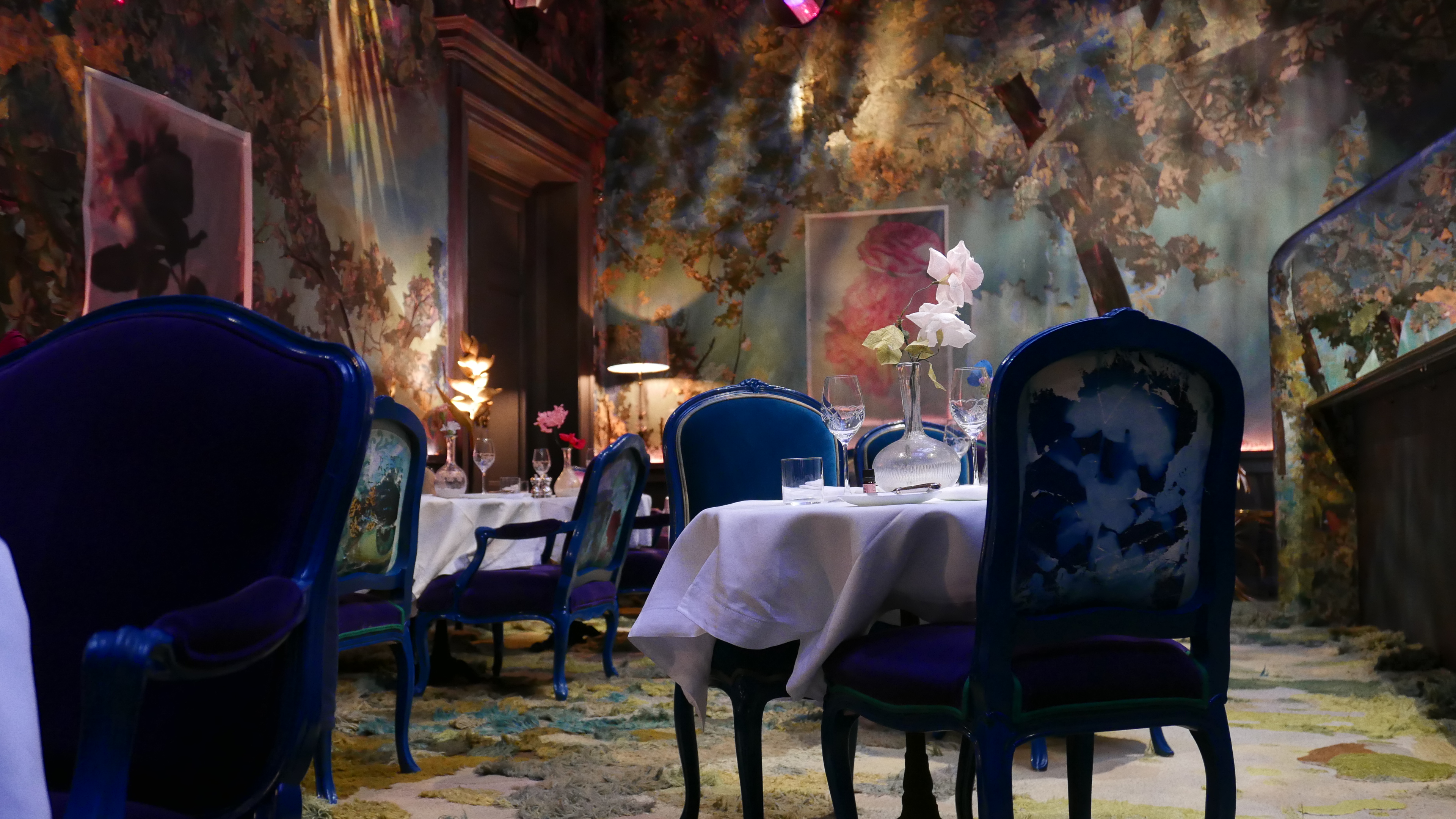 Redesigned in 2017 and re-imagined as an avant-garde, enchanted woodland, The Glade, is a fully immersive, three-dimensional experience thanks to a whole host of wonderfully unique décor, including stained glass windows, soft, velvet upholstery, and a plush woven carpet that mimics that of an untouched forest floor.

In synchronisation with the well-thought interior, master chef Frédéric Don has curated an indulgent 'Garden Menu' highlighting culinary innovation through an exploration of cultural flavours and ingredients.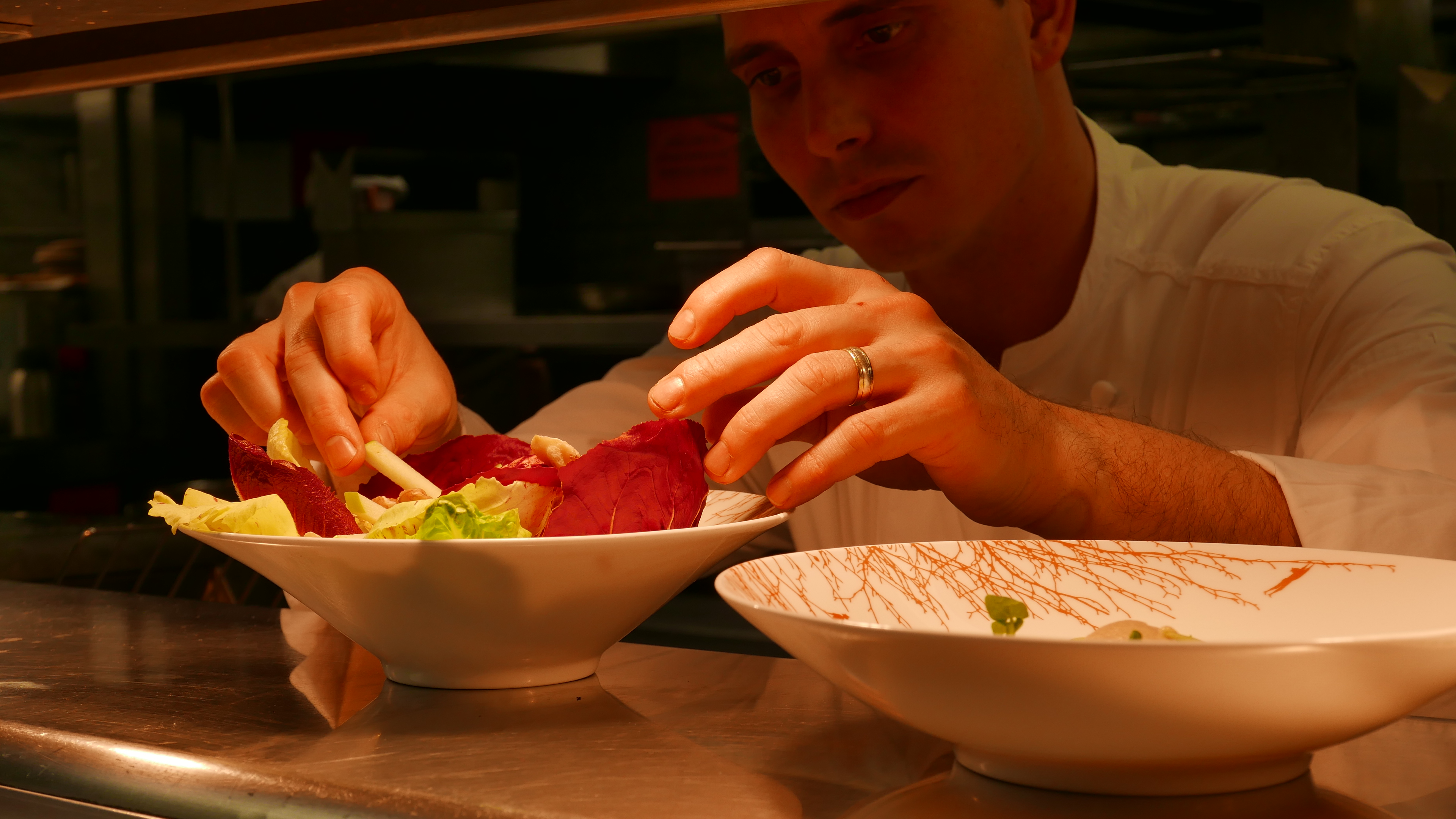 William Edwards takes huge pride in being able to work with such an outstanding establishment, creating a fully bespoke range of luxurious bone china tableware with two whimsical designs that effortlessly reflect this magical escape.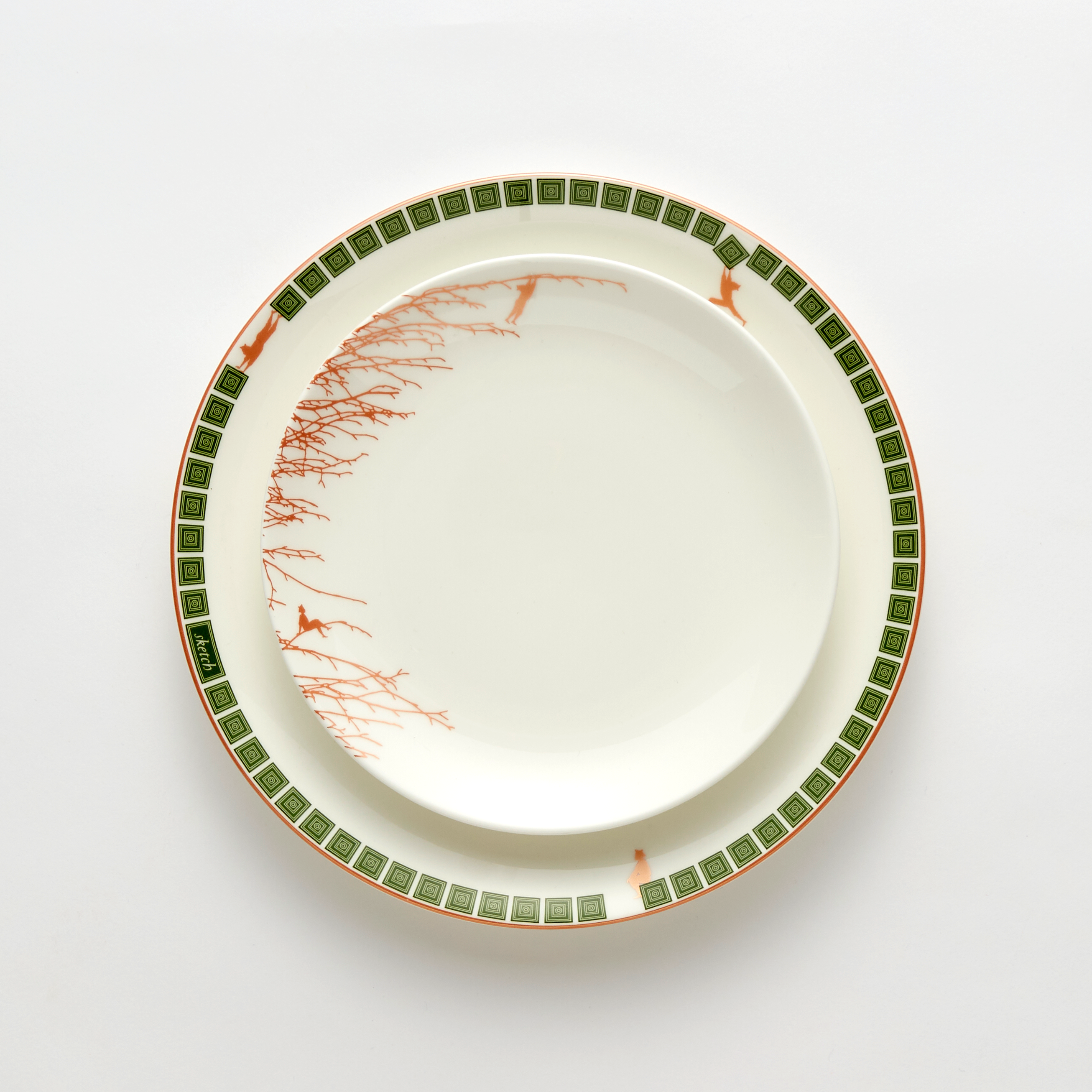 If you'd like to create your own bespoke bone china tableware, please direct all enquiries to our sales department: sales@williamedwards.co.uk