William Edwards at Louie London
31/03/2023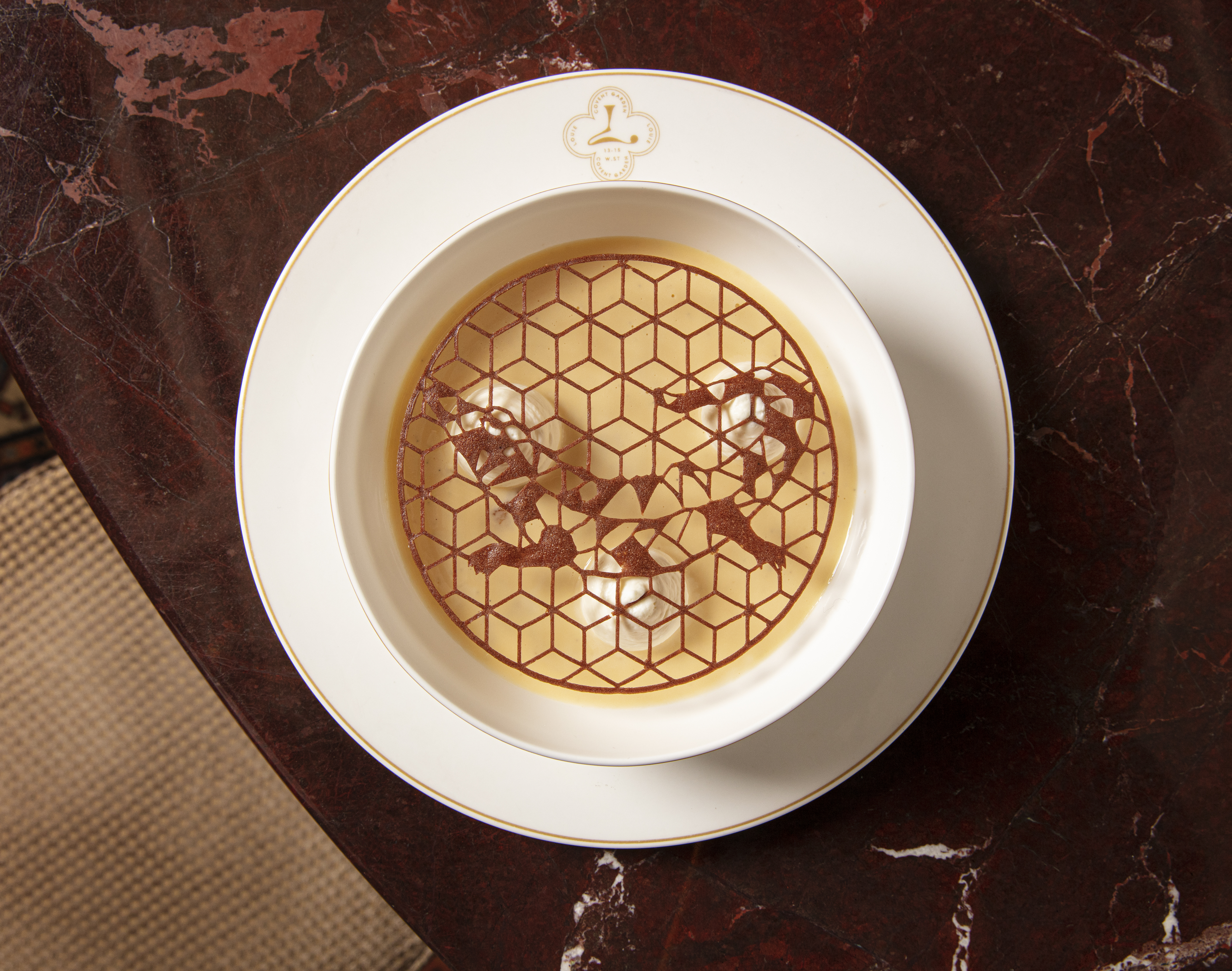 William Edwards partners with Louie London - An intimate, New Orleans-style restaurant that expertly blends influences from some of the most iconic cities around the world!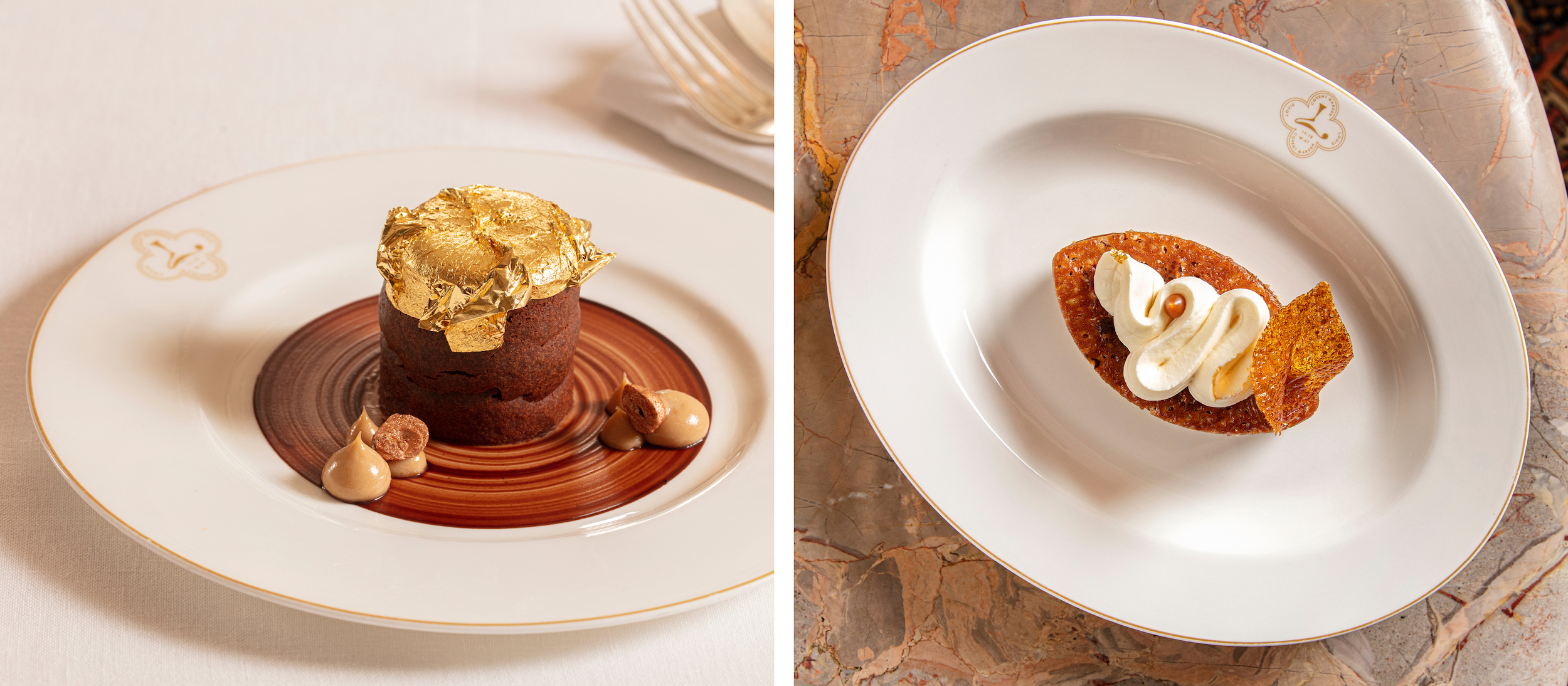 Considered a social hotspot in the center of London's high-class and glitzy Covent Garden, Louie London brings an injection of refined glamour, electric ambiance, and of course, a bountiful selection of mouth-watering cuisine that's every bit as brilliant as its style. ⁠Founded by Guillaume Glipa, the foxy Frenchman behind the success of Chiltern Firehouse and Annabel's, and Laurent de Gourcuff's famed French restaurant group Paris Society, Louie London promises a luxe and lavish experience!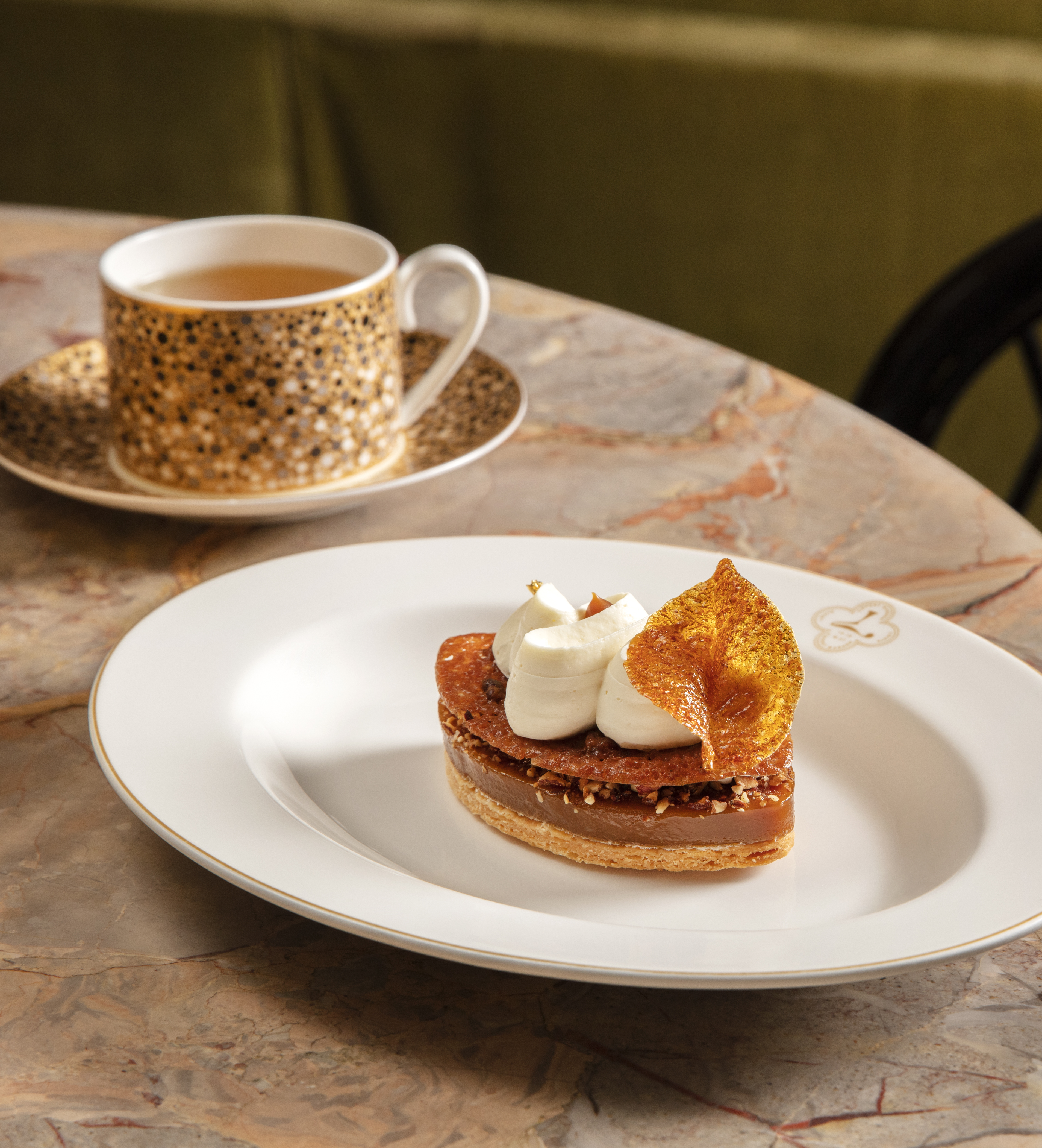 The menu dances with classic French gastronomy, rhythmed by classic Creole dishes from New Orleans, and the culinary heritage of New York. Designed to carefully embrace the food offering, William Edwards bespoke provides sophisticated and gracious details that perfectly coincides with the striking decor to elevate this gastronomic experience. ⁠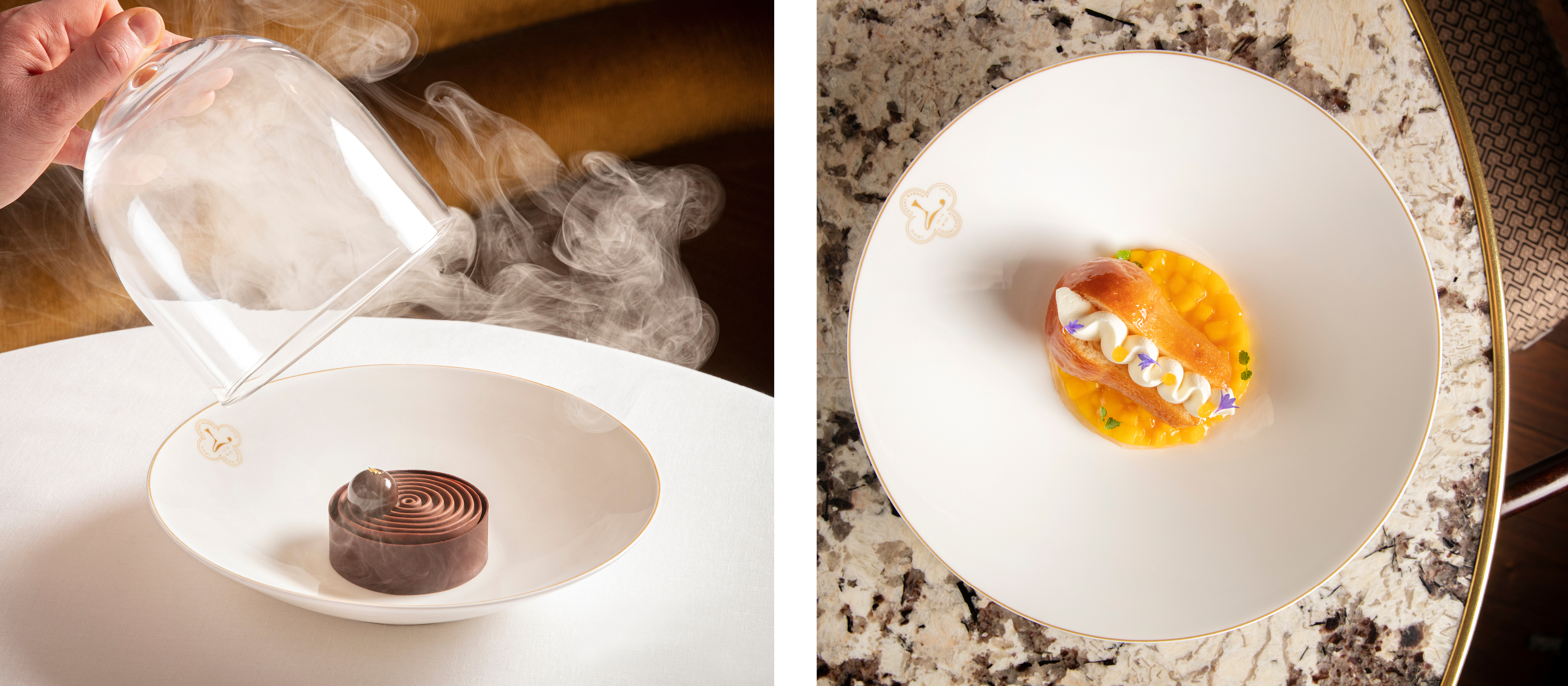 Composed of sleek, art-deco shapes, William Edwards bespoke bone china is used by some of the world's most notorious chefs within high-end hospitality outlets. Featuring a super flat rimless profile upon an opulent bright white body, gold mica accents add a finishing touch of luxury and ostentation, embracing the culinary offerings.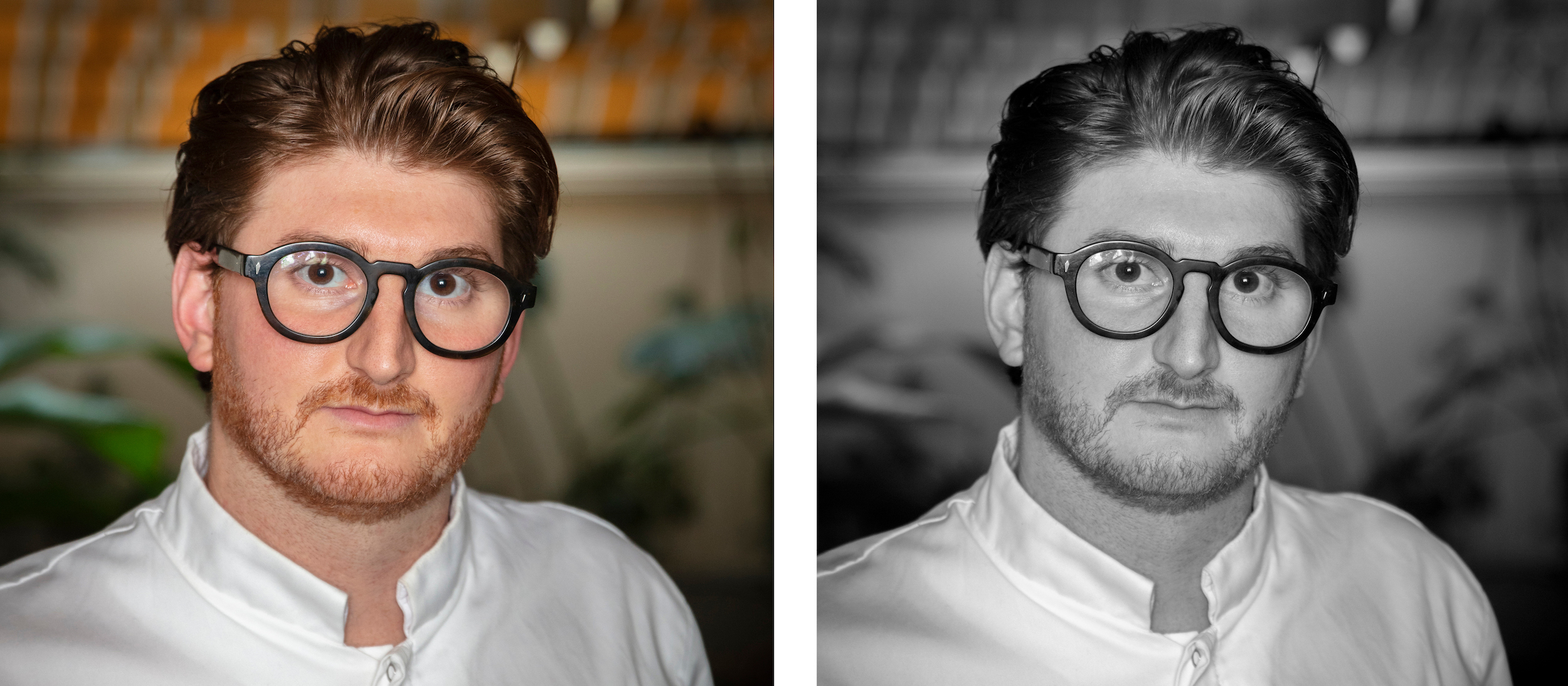 Considered one of London's top dessert gurus, Head Pastry Chef Michael D'Angelo takes diners on taste-tickling adventure with a whole host of complex desserts that evidence the very best in skill, creativity, and flavour whilst continuously adapting to the ever-changing trends in consumer preference. ⁠
In an exclusive interview, William Edwards had the pleasure of sitting down with Michael to discuss his background, early experiences, career highlights, and of course, his valued opinion on tableware.
Please tell us some more about yourself and where your passion to become a chef originated.
I come from a quiet little village in the countryside of Venice, Italy. My passion for cooking and baking comes from my parents, especially my mother, who is an excellent baker. As far as I can remember, the first thing she taught me was to make tiramisu. I believe I knew that this was what I wanted to do; the flavours, textures, and odors I experienced were just amazing. As a nod to her, one of our celebration cakes at Louie is her tiramisu recipe.
After a degree in Hospitality, I worked in renowned Michelin Star restaurants in Rome, Milan, and Verona. Eager to learn more and develop my skills and techniques even further, I moved to London in 2013 and worked again in Michelin Star restaurants, where the level of perfection is at its highest. I got the chance to learn from amazing Pastry Chefs and will always be grateful for their support and guidance to this day.
Louie has been my home for 9 years now. My focus is on taste and attention to detail that make the difference.
What can guests expect from the menu at Louie London?

Our guests will find an indulgent dessert menu combining American staples and French favourites inspired by the taste of New Orleans. Artistic desserts full of flavours!
What is your signature dish?
My signature dessert is called 'S'More,' the popular American campfire treat, which is essentially squashing roasted marshmallow and chocolate bars between two crackers. I wanted to recreate the moment when a child went with his parents to a forest, and with the fire, you burn the light marshmallow, which is pressed between 2 layers of graham cracker and a piece of chocolate candy bar. For the top, I have the tourbillon made of a chocolate cremoux which represents a planet spinning in the universe, which is what the child sees watching the burning embers of a campfire floating into the moonlit sky.
Do you believe hospitality trends are important when considering the overall dining experience?
Absolutely, we are constantly trying to find ways to please our guests' ever-changing tastes and aesthetics. I am following trends very closely on social media.
How would you describe the importance of tableware in relation to presentational flexibility
For me, tableware is like a white canvas where I can express my creativity. I love having options and picking the perfect plates or vehicles for my desserts. The shape, the colour, or the pattern can completely change the perception. Everything is carefully thought out. I don't want that our guests just eat a dessert; I want to give them a full and unique experience involving all senses.
Does the shape and design of tableware impact the decisions behind your culinary creations?
Yes, definitely. As mentioned before, every little detail can change the perception of what you have on the plate. It is a continuous challenge. Depending on what tableware I find, my original idea or vision can completely change.
In your opinion, what do you believe are the signatures of luxury dining?

I think that elegant and refined tableware set the scene. It is important that every plate, side dish, glass… are carefully selected. Attention to detail is very important to me and the smallest detail does count. This expand of course to the choice of the music in the restaurant, the unique décor, bespoke uniforms.

For those that may be unfamiliar, how would you say Louie London differs from other Restaurants
Louie is a place of celebration whether you come for our Tuesday Live Jazz, dinner in the restaurant, or join us for drinks in the Alligator Bar. We focus on transporting our guests to the spirit of the French Quarter in New Orleans through our cuisine, décor, and music.
Are there any new dishes we can expect to see soon at Louie London
Absolutely! We are currently working on a special cotton candy feature and playing with an exciting table side presentation. We are constantly working on new ideas.
How would you describe your experience with Steelite International/ William Edwards as suppliers?
We have been working with Steelite since Louie opened and look forward to continuing our collaboration. William Edwards worked beyond our expectations providing beautiful bespoke items with high durability. We receive lots of compliments from our guests.