​William Edwards launches collection with John Lewis & Partners
30/11/2018
Little Venice Cake Company by William Edwards launches an exclusive bone china collection with John Lewis & Partners in November 2018.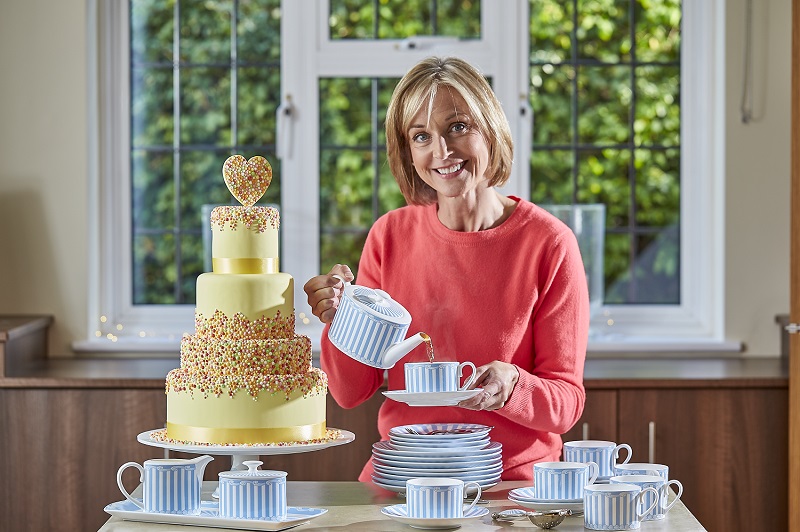 Little Venice Cake Company by William Edwards reveals a chic afternoon tea bone china collection available exclusively in 48 John Lewis and Peter Jones stores across the UK and online from November 2018.
Hosting an elegant afternoon tea at home couldn't get any better with the beautiful bone china tea collection designed by William Edwards with Mich Turner MBE of Little Venice Cake Company, celebrity cake maker and often called the 'Queen of Couture Cakes'. Inspired by Mich's 1950s Chic cakes, this eye-catching blue and white stripe afternoon tea collection includes an impressive 2-tier cake stand, cake tray, plates, tea pot, tea for one, cup and saucer, tea strainer, milk jug and mugs. A selection of co-ordinating coloured mugs are also available in Earl grey, Chamomile yellow and English rose pink.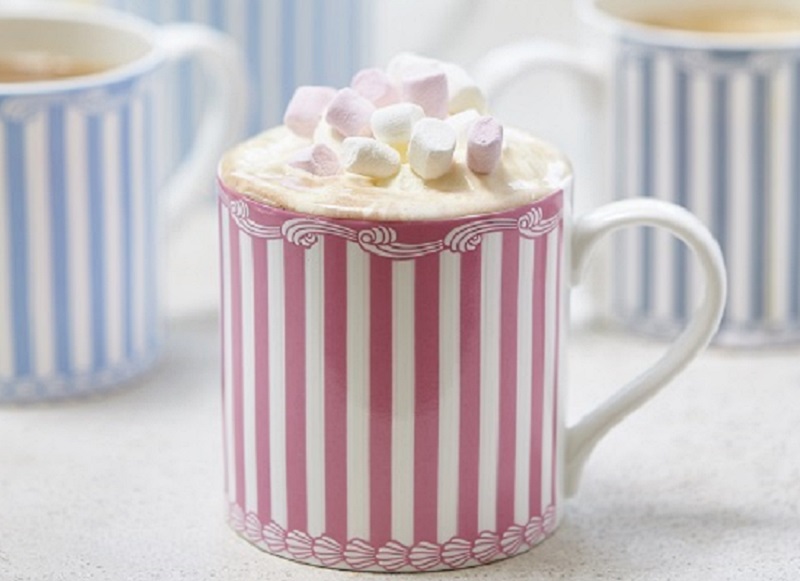 Produced by William Edwards in Stoke-on-Trent, the home of the Potteries, this range combines both British design and British craftsmanship. Cutting-edge materials and manufacturing techniques are used ensuring each piece in the range easily withstand the rigours of regular use. William Edwards has a heritage second to none and has been creating exclusive chinaware collections for the world's most iconic hotels, Michelin star restaurants and royal palaces including The Ledbury, Claridge's and The Connaught for over 24 years.

Mich Turner MBE commented, "I wanted to produce a fresh, bright and fun collection of bone china to enjoy cake time, tea time, me time, you time, any time! I've really enjoyed working with the team at William Edwards – they are professional, likeminded, talented and creative. The range is a fantastic opportunity to extend the enjoyment of tea and cake at home – I've always said if you are going to "Have your Cake and Eat It" – it has to be a totally indulgent cake, enjoyed on beautiful china to make a real sense of the occasion."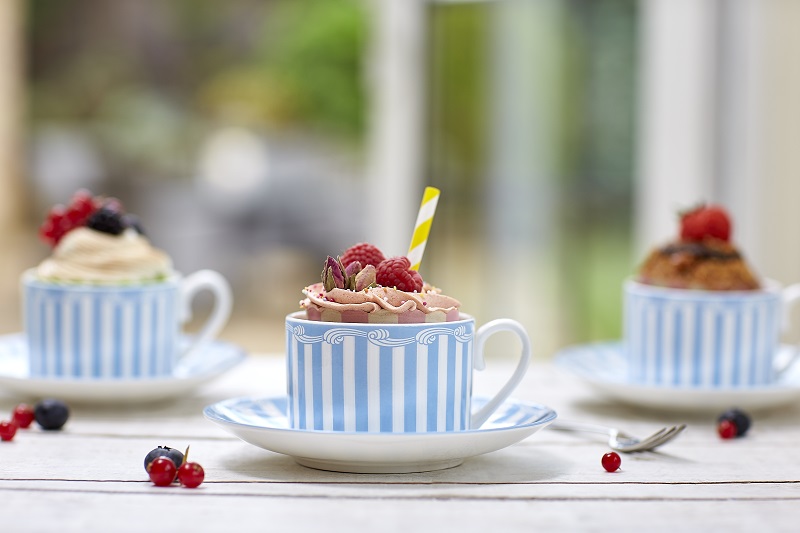 William Edwards, Owner and Managing Director of William Edwards, says, "My mission has always been to champion the craftsmanship and traditional skills found in Stoke-on-Trent. I am delighted that the collection with Little Venice Cake Company is now available in iconic John Lewis & Partners stores across the UK for all to enjoy in their own homes and to impress guests."
To find out more about this collection or to get in touch, please contact Jane Rowley on 01782 838 000 or email sales@williamedwards.co.uk.
To view the collection online at John Lewis & Partners, click here.