July '22 | William Edwards at Fairmont Windsor Park
21/06/2022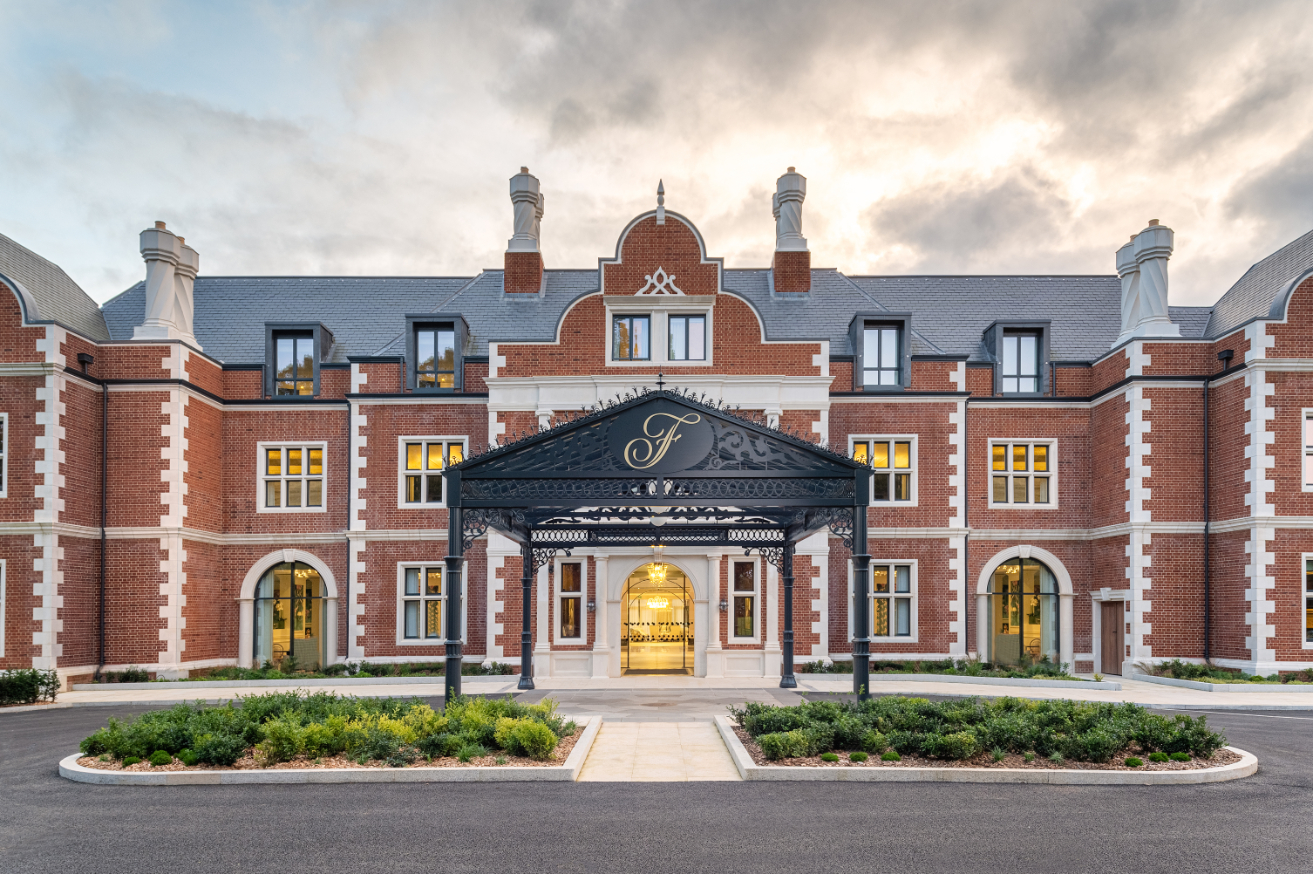 Located in the historic market town of Windsor, Fairmont Windsor Park is a luxurious new countryside retreat where history and iconic elegance merge to create a luxury escape pampered in beautiful surroundings.
Fairmont Windsor Park provides a distinctive setting, menu and ambiance that divulges a different view of relaxed-luxury hospitality, whilst carefully embracing the intimate history.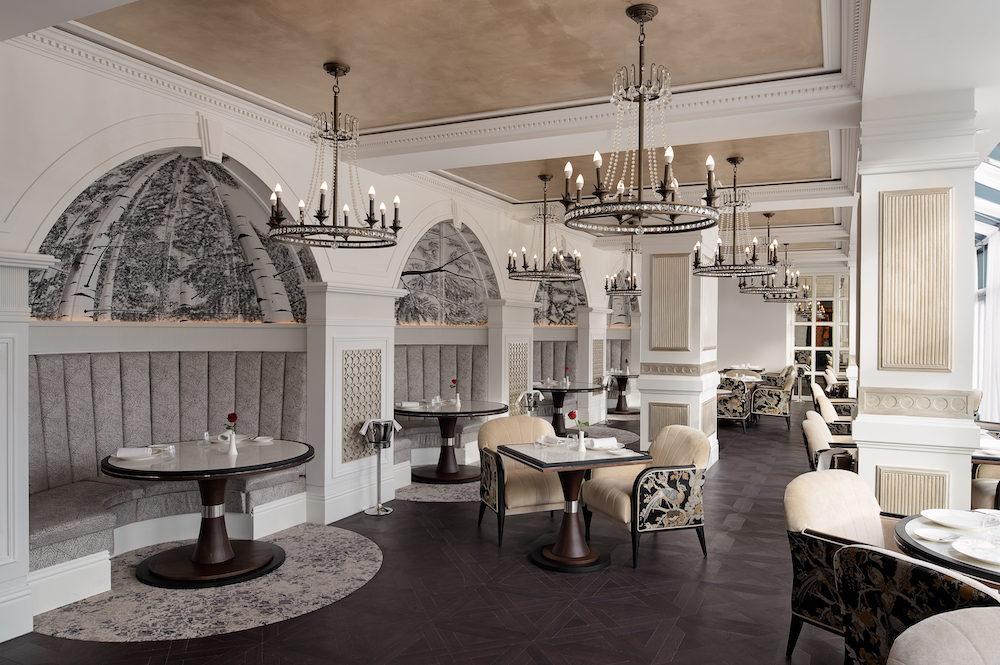 Having previously worked with a number of Fairmont Hotels across the world, including Fairmont Empress, Fairmont Baku, Fairmont Le Château Frontenac and Carton House, William Edwards continues to explore the parameters of bespoke tableware design for this exciting new project.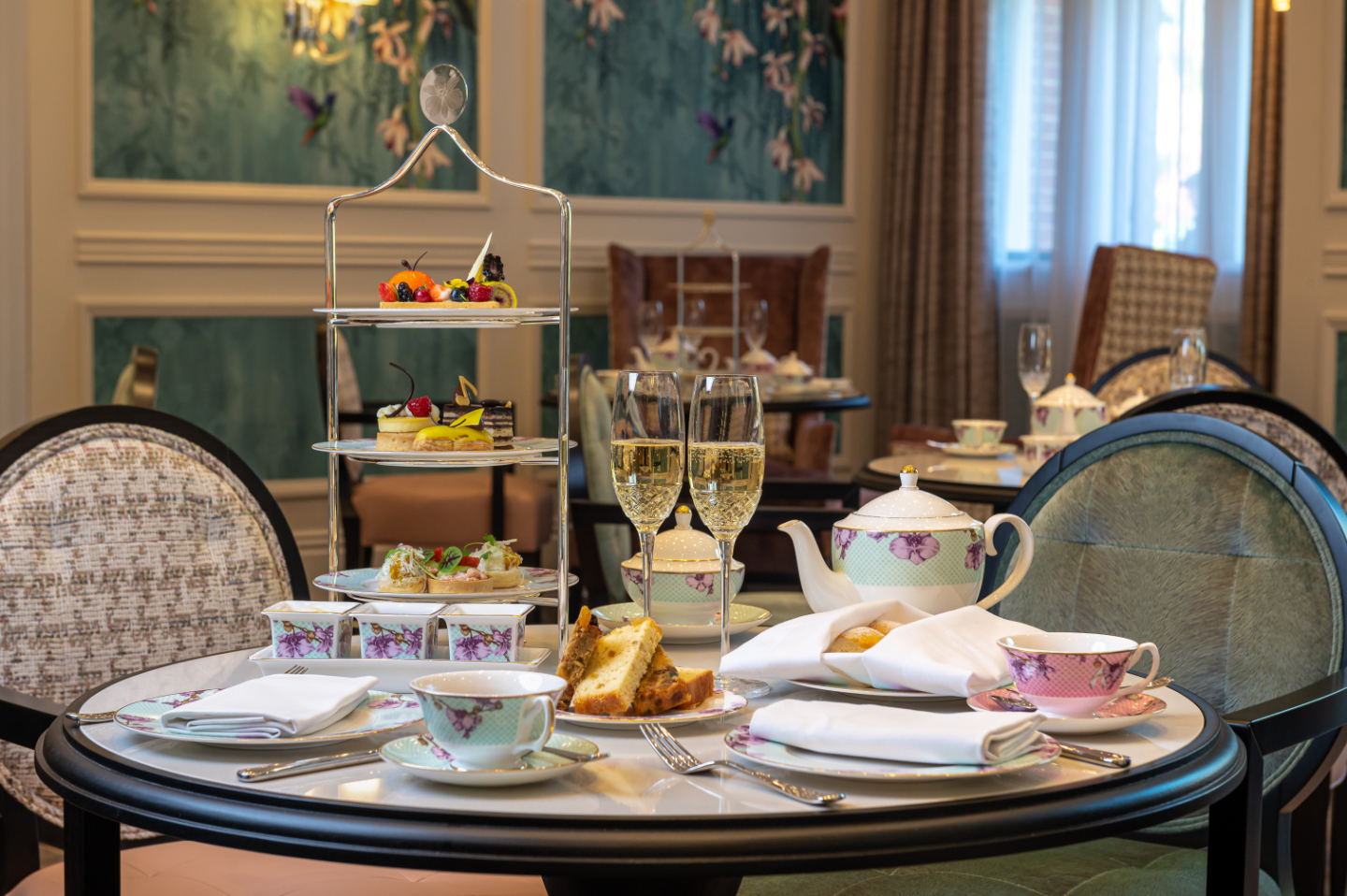 William Edwards partnered with Fairmont Windsor Park to deliver a series of fine bone china that is all stylish, durable, and most importantly, compliments the chef's series of culinary curations. Steeped in a wealth of history, the hotel is packed with several drinking and dining spaces with many paying a loving tribute to the history of this idyllic landscaped Mansion.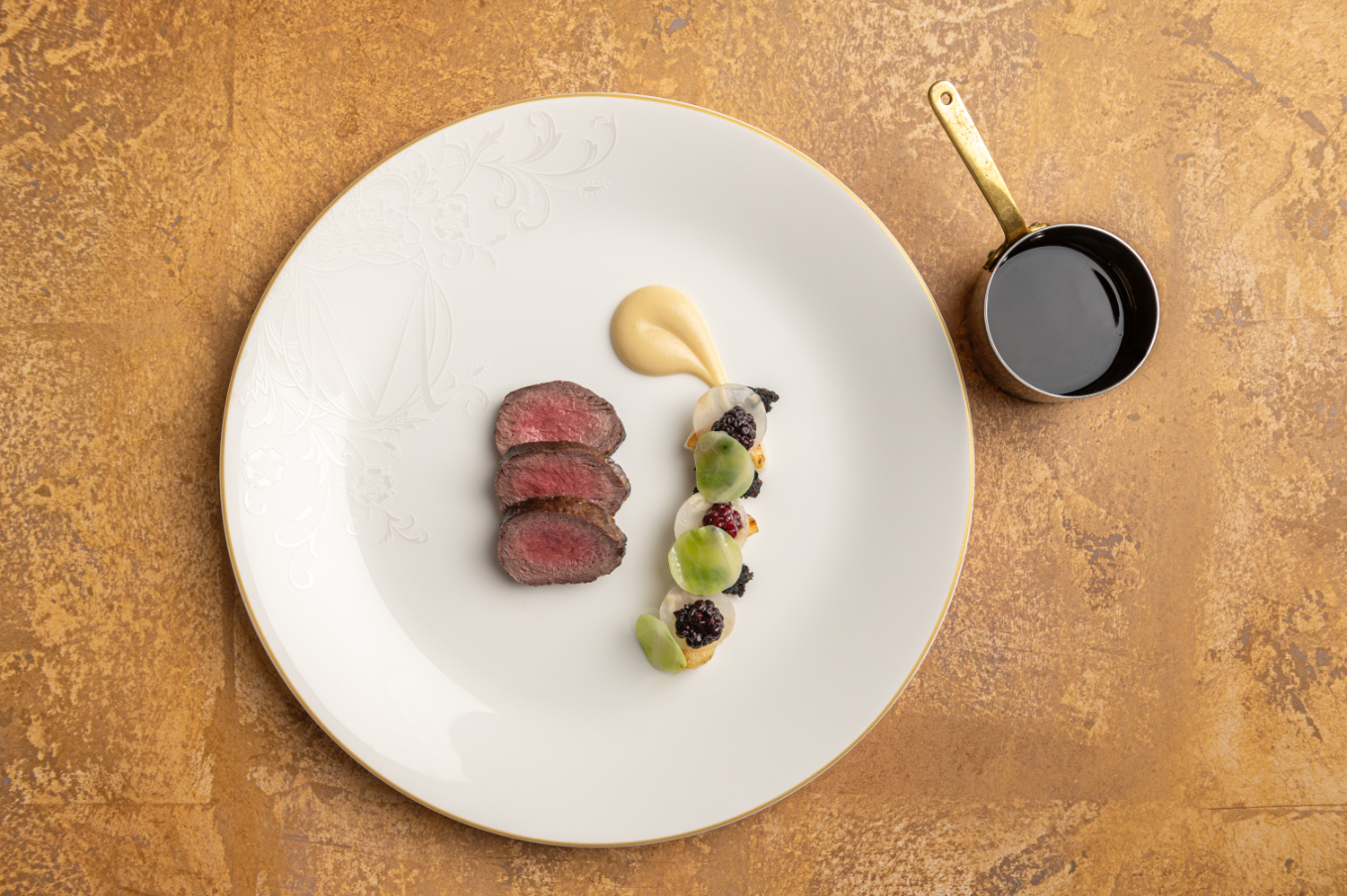 Skilfully hand-decorated in Stoke-on-Trent; the heartland of ceramics industry, two exclusive designs were produced, showcasing opulence of our bright-white bone china and meticulous details from the artwork to the luxurious burnished gold accents.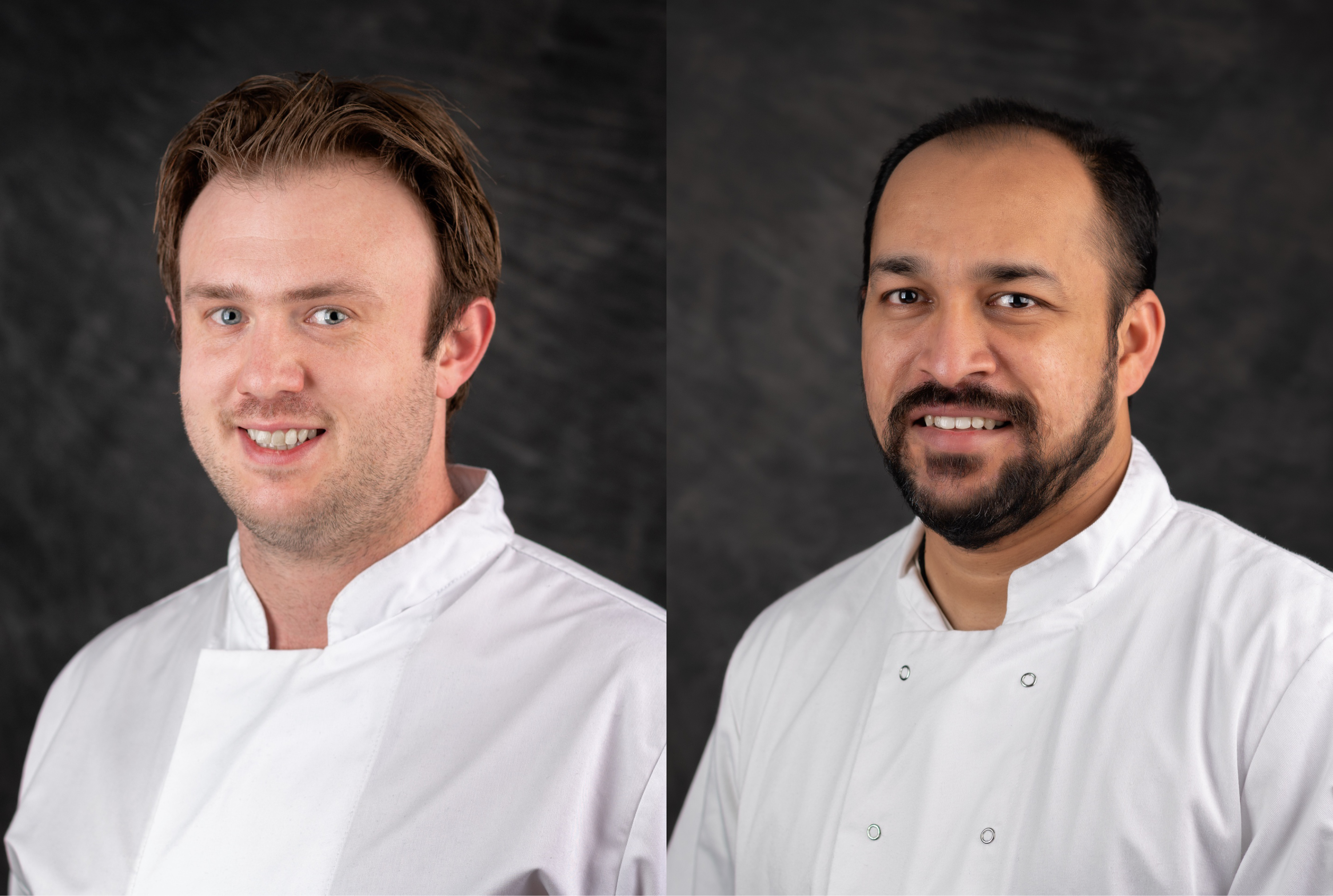 We were fortunate to speak with Head Chef Luke Fouracre at 1215, and Pasty Chef Swapnil Sawant at the Orchid Tea Room to discuss the current trends within the industry, the signatures of five star dining, and the importance of tableware for the chef's development and presentation of new dishes.
What inspired you to pursue a career as a chef?

Chef Swapnil: I was inspired by my family's bakery business back home in India. As a child I loved to do creative things in the bakery so I guess it's in my genes to create wonderful desserts!

Chef Luke: My passion for food came from an early age. My family would always celebrate special occasions and milestones with a meal. We would always get together to eat, which installed in me the idea that food is pivotal in bringing people together and celebrating.
Having worked with some of the world's most exclusive cruise-lines and hotels, what continues to inspire your creations?
Chef Swapnil: My optimistic attitude towards accepting new challenges keeps me motivated all the time. For me, building a strong team is the most crucial part that I focus on in any organisation. I believe success comes when you have a strong team around you..

How long would you say it takes to successfully develop and design a new sweet or savoury creation?
Chef Swapnil: From start to finish it takes two weeks of developing, testing, making sure the textures are perfect, getting the right flavour profiles, shape, balance and finally, presentation.
What can guests expect from the menu at 1215?
Chef Luke: High quality, seasonal ingredients, cooked with care and passion. Modern interpretations of classical dishes.
Do you believe hospitality trends are important when establishing new dishes?
Chef Swapnil: Trends are very important indeed, but we also try to find new things and develop desserts that keep us ahead of trends. We want to be exciting and intriguing while getting things such as the very traditional scones absolutely spot on for our lovely afternoon tea.
Chef Luke: I think it's important to keep an eye on new trends and innovation but i also think there will always be a place for tradition.
How would you describe the importance of tableware in relation to presentational flexibility?

Chef Swapnil: Having the right tableware helps to set the right ambience by complementing the general theme and visual aspect of the food. We aim to create memorable experiences for our guests regardless of the occasion of their visit. Our stunning crockery always gets wonderful comments from guests.
Chef Luke: For me, tableware is essential to creating the experience. Tableware can help us in the kitchen tell the story to the guests, either as a blank canvas or a piece that synchronises with the dish itself.
Does the shape and design of tableware impact the decisions behind your culinary creations? If so, could you explain how this affects the creativity and presentational ability behind new dishes?
Chef Luke: Certain shapes and designs work better for certain dishes. A simple, elegant design doesn't distract you away from the food on the plates. However, a bespoke or innovative design can help elevate the style and service of certain dishes.