January 19' Newsletter | Sultan's Garden Collection
14/01/2019
by James Fletcher
William Edwards Professional Launches Striking Sultan's Garden Collection.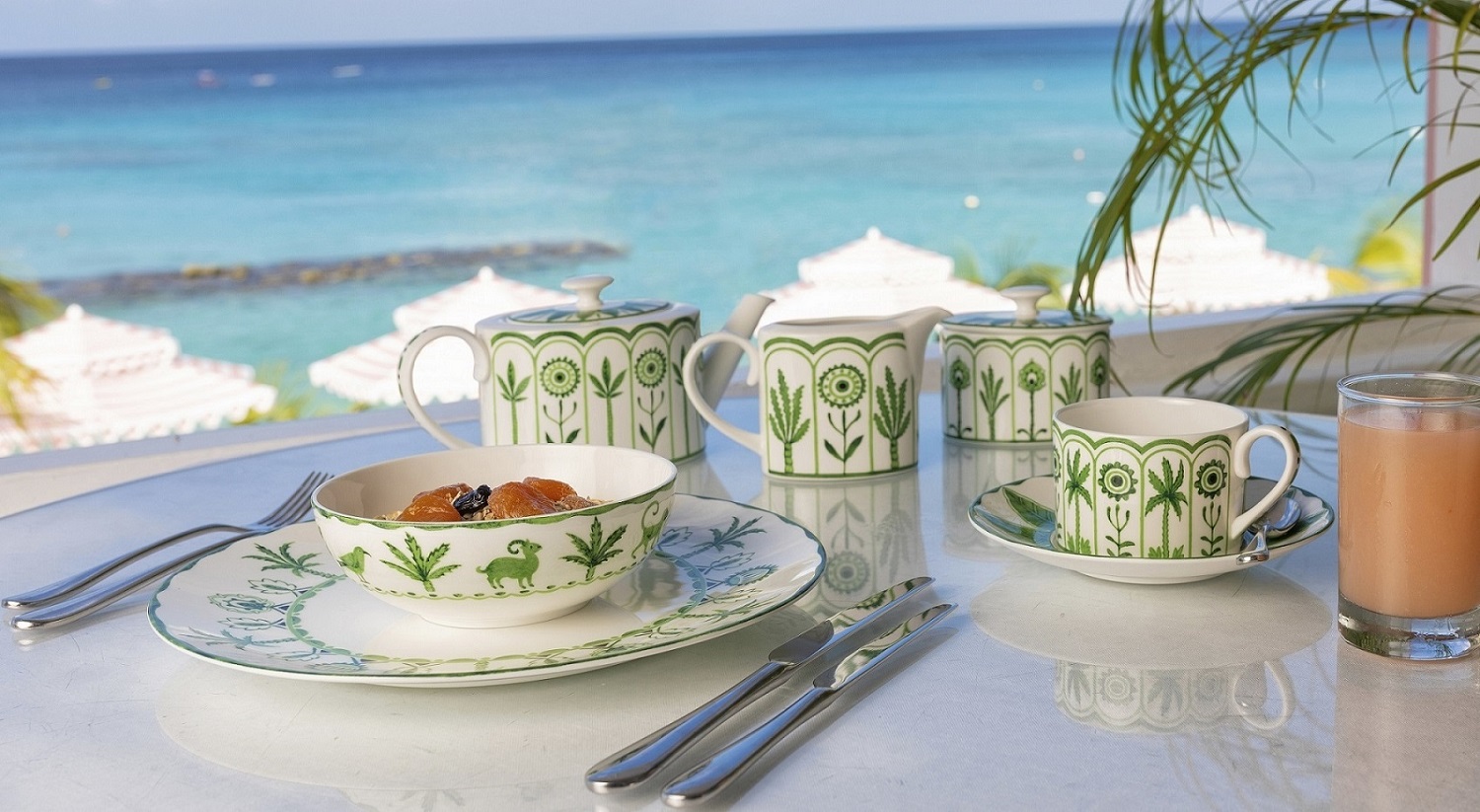 William Edwards Professional is delighted to introduce a striking new range of all-day dining chinaware called 'Sultan's Garden' to its portfolio of Signature Collections.
The 22-piece collection is inspired by early near Eastern ceramic decorative artwork and includes serving platters, plates, bowls, tea sets and mugs.
The Sultans' Garden range was created in collaboration with designer Sam de Teran with a primary focus on the Middle East and wider international markets.
William Edwards Professional has significantly increased its footprint in the Middle East, where the company has created exclusive commissions for some of the world's leading figures and exclusive properties.
After the success of William Edwards' recent Middle Eastern bespoke commissions for world-famous Al Bustan Palace in Oman and The Burj Al Arab in Dubai, the company looked to create a Signature Collection to attract the growing international all-day dining market.
As one of Williams Edwards' Signature Collections, Sultan's Garden has been specifically designed and developed to provide existing and prospective clients with a readily available all-day dining tabletop range, delivered directly from the company's historic factory in Stoke-on-Trent.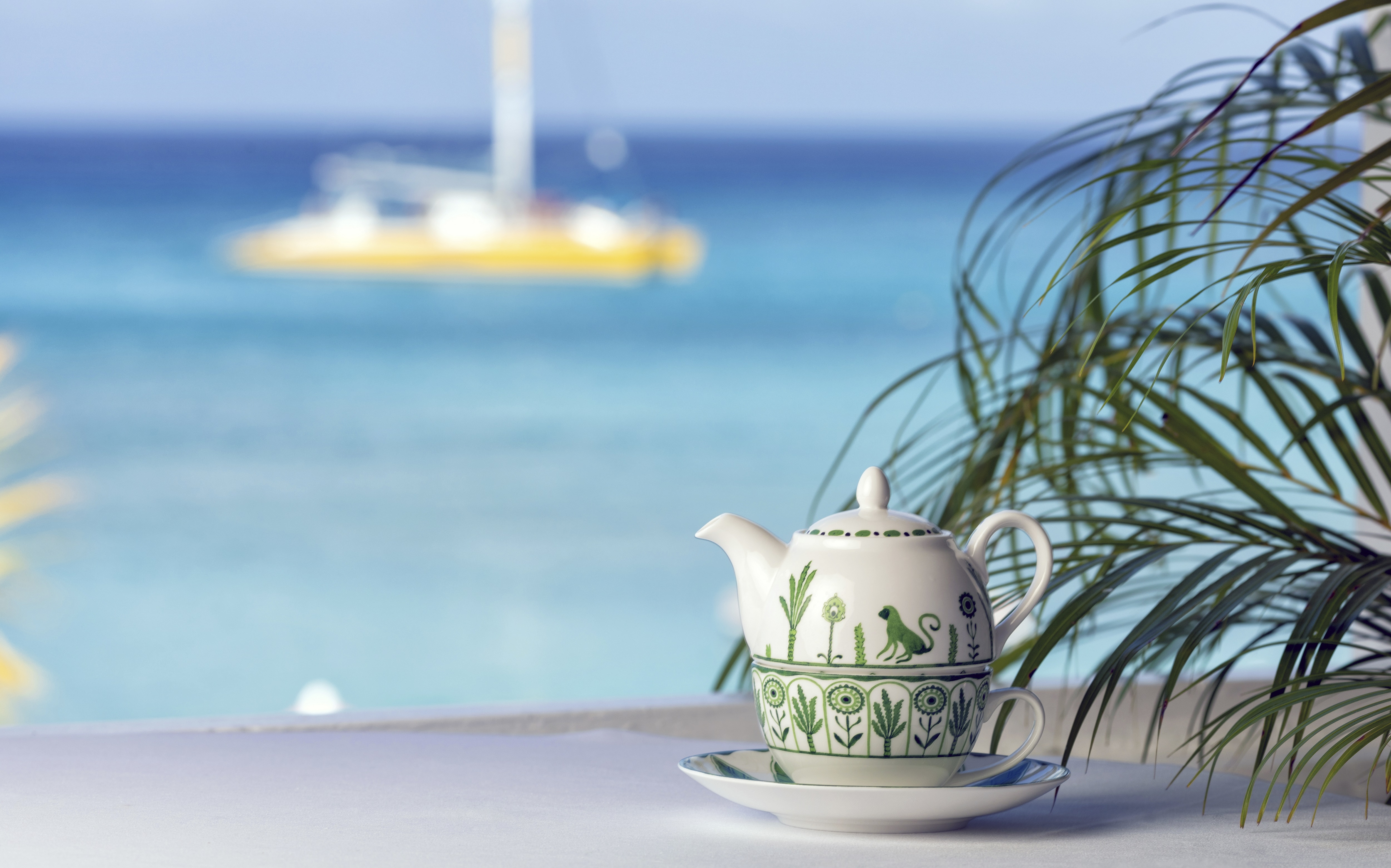 The new collection features vibrant paradisal gardens, with illustrations of gazelles, lions and monkeys playing beneath palms and cypress trees, inspired by the glorious flowering of art that took place under the Mamluk Sultanate of 1250 to 1517.
Each piece is hand decorated by the William Edwards team in the heart of the Potteries, England.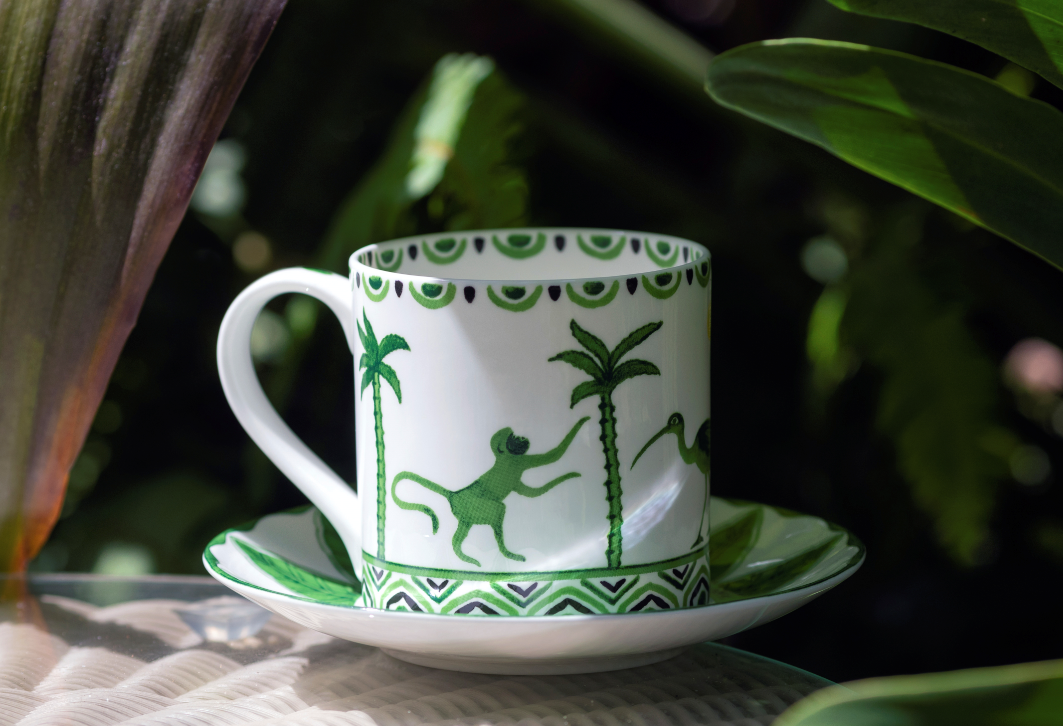 To find out more about this collection and for all sales enquiries, please contact Jane Rowley on 01782 838 000 or email sales@williamedwards.co.uk.

To view the collection online, click here.
Comments
GEFORCES.COM
SEXEDUCATIONS.NET
ART-PICTURES.NET
ARTISTICS.ORG
GOOGLEART.NET
FORUMWEBSITE.NET


WWW.GEFORCES.COM
WWW.SEXEDUCATIONS.NET
WWW.ART-PICTURES.NET
WWW.ARTISTICS.ORG
WWW.GOOGLEART.NET
WWW.FORUMWEBSITE.NET

https://www.pinterest.com/3DARTPRINTS
https://www.tiktok.com/@sexeducations.net
https://www.facebook.com/FORUMWEBSITE.NET
https://www.facebook.com/nftsartwork
https://www.facebook.com/groups/googleart.net
https://www.facebook.com/GOOGLEART.NET
https://id.linkedin.com/in/forumwebsite
https://www.linkedin.com/in/3d-art-prints-0a6444219
https://www.linkedin.com/in/modern-art-prints-1b3441219
https://www.artpal.com/LIVESTREAMINGFM
https://www.pinterest.com.au/3DARTPRINTS
https://id.pinterest.com/3DARTPRINTS
https://www.instagram.com/FORUMWEBSITES
https://www.teepublic.com/user/michael-zhou
https://3dartprints.blogspot.com
https://terrorishtuklawhyercctvphantaibutetm3.blogspot.com
https://medium.com/@livestreamingfm
https://web.facebook.com/3DNFTS
https://www.facebook.com/3DNFTS
https://www.facebook.com/ART3DS
https://web.facebook.com/ART3DS
https://livestreamingfm.blogspot.com
https://groups.google.com/g/3d-art-prints

MICHAEL TANDIONO


https://www.ArtPal.com/livestreamingfm?i=213847-1
https://www.ArtPal.com/livestreamingfm?i=213847-291
https://www.ArtPal.com/LIVESTREAMINGFM?i=213847-140
https://www.ArtPal.com/LIVESTREAMINGFM?i=213847-249
https://www.ArtPal.com/LIVESTREAMINGFM?i=213847-340
https://www.ArtPal.com/LIVESTREAMINGFM?i=213847-341
https://www.ArtPal.com/LIVESTREAMINGFM?i=213847-371
https://www.ArtPal.com/LIVESTREAMINGFM?i=213847-283
https://www.ArtPal.com/LIVESTREAMINGFM?i=213847-360
https://www.ArtPal.com/LIVESTREAMINGFM?i=213847-231
https://www.ArtPal.com/LIVESTREAMINGFM?i=213847-230
https://www.ArtPal.com/LIVESTREAMINGFM?i=213847-238
https://www.ArtPal.com/LIVESTREAMINGFM?i=213847-311
https://www.ArtPal.com/LIVESTREAMINGFM?i=213847-376
https://www.artpal.com/LIVESTREAMINGFM
https://www.ArtPal.com/LIVESTREAMINGFM?i=213847-316
https://www.ArtPal.com/LIVESTREAMINGFM?i=213847-318
https://www.ArtPal.com/LIVESTREAMINGFM?i=213847-321
https://www.ArtPal.com/LIVESTREAMINGFM?i=213847-373
https://www.ArtPal.com/LIVESTREAMINGFM?i=213847-337
https://www.ArtPal.com/LIVESTREAMINGFM?i=213847-343
https://www.ArtPal.com/LIVESTREAMINGFM?i=213847-354
https://www.ArtPal.com/LIVESTREAMINGFM?i=213847-368
https://www.ArtPal.com/LIVESTREAMINGFM?i=213847-334
https://www.ArtPal.com/LIVESTREAMINGFM?i=213847-314
https://www.ArtPal.com/LIVESTREAMINGFM?i=213847-377
https://www.ArtPal.com/LIVESTREAMINGFM?i=213847-378
https://www.ArtPal.com/LIVESTREAMINGFM?i=213847-267
https://www.ArtPal.com/LIVESTREAMINGFM?i=213847-166
https://www.ArtPal.com/LIVESTREAMINGFM?i=213847-58
https://www.ArtPal.com/LIVESTREAMINGFM?i=213847-39
https://www.ArtPal.com/LIVESTREAMINGFM?i=213847-85
https://www.ArtPal.com/LIVESTREAMINGFM?i=213847-143
https://www.ArtPal.com/LIVESTREAMINGFM?i=213847-22
https://www.ArtPal.com/LIVESTREAMINGFM?i=213847-379
https://www.ArtPal.com/LIVESTREAMINGFM?i=213847-3
https://www.ArtPal.com/LIVESTREAMINGFM?i=213847-316
https://www.ArtPal.com/LIVESTREAMINGFM?i=213847-380
https://www.ArtPal.com/LIVESTREAMINGFM?i=213847-298
https://www.ArtPal.com/LIVESTREAMINGFM?i=213847-296
https://www.ArtPal.com/LIVESTREAMINGFM?i=213847-119
https://www.ArtPal.com/LIVESTREAMINGFM?i=213847-381
https://www.ArtPal.com/LIVESTREAMINGFM?i=213847-178
https://www.artpal.com/livestreamingfm?i=213847-304
https://www.ArtPal.com/LIVESTREAMINGFM?i=213847-359
https://www.ArtPal.com/LIVESTREAMINGFM?i=213847-256
https://www.ArtPal.com/LIVESTREAMINGFM?i=213847-248
https://www.ArtPal.com/LIVESTREAMINGFM?i=213847-375
https://www.ArtPal.com/LIVESTREAMINGFM?i=213847-292
https://www.ArtPal.com/LIVESTREAMINGFM?i=213847-282
https://www.ArtPal.com/LIVESTREAMINGFM?i=213847-303
https://www.ArtPal.com/LIVESTREAMINGFM?i=213847-307
https://www.ArtPal.com/LIVESTREAMINGFM?i=213847-273
https://www.ArtPal.com/LIVESTREAMINGFM?i=213847-382
https://www.ArtPal.com/LIVESTREAMINGFM?i=213847-383
https://www.ArtPal.com/LIVESTREAMINGFM?i=213847-384
https://www.ArtPal.com/LIVESTREAMINGFM?i=213847-385
https://www.ArtPal.com/LIVESTREAMINGFM?i=213847-4
https://www.ArtPal.com/LIVESTREAMINGFM?i=213847-2
https://www.ArtPal.com/LIVESTREAMINGFM?i=213847-306
https://www.ArtPal.com/LIVESTREAMINGFM?i=213847-202
https://www.ArtPal.com/LIVESTREAMINGFM?i=213847-189
https://www.ArtPal.com/LIVESTREAMINGFM?i=213847-221
https://www.ArtPal.com/LIVESTREAMINGFM?i=213847-174
https://www.ArtPal.com/LIVESTREAMINGFM?i=213847-16
https://www.ArtPal.com/LIVESTREAMINGFM?i=213847-287
https://www.ArtPal.com/LIVESTREAMINGFM?i=213847-180
https://www.ArtPal.com/LIVESTREAMINGFM?i=213847-129
https://www.ArtPal.com/LIVESTREAMINGFM?i=213847-9
https://www.ArtPal.com/LIVESTREAMINGFM?i=213847-387
https://www.ArtPal.com/LIVESTREAMINGFM?i=213847-389
https://www.ArtPal.com/LIVESTREAMINGFM?i=213847-388
https://www.ArtPal.com/LIVESTREAMINGFM?i=213847-391
https://www.ArtPal.com/LIVESTREAMINGFM?i=213847-390
https://www.ArtPal.com/LIVESTREAMINGFM?i=213847-392
https://www.ArtPal.com/LIVESTREAMINGFM?i=213847-309
https://www.ArtPal.com/LIVESTREAMINGFM?i=213847-150
https://www.ArtPal.com/LIVESTREAMINGFM?i=213847-139
https://www.ArtPal.com/LIVESTREAMINGFM?i=213847-274
https://www.ArtPal.com/LIVESTREAMINGFM?i=213847-53
https://www.ArtPal.com/LIVESTREAMINGFM?i=213847-47
https://www.ArtPal.com/LIVESTREAMINGFM?i=213847-45
https://www.ArtPal.com/LIVESTREAMINGFM?i=213847-31
https://www.ArtPal.com/LIVESTREAMINGFM?i=213847-24
https://www.ArtPal.com/LIVESTREAMINGFM?i=213847-25
https://www.ArtPal.com/LIVESTREAMINGFM?i=213847-36
https://www.ArtPal.com/LIVESTREAMINGFM?i=213847-42
https://www.ArtPal.com/LIVESTREAMINGFM?i=213847-76
https://www.ArtPal.com/LIVESTREAMINGFM?i=213847-303
https://www.ArtPal.com/LIVESTREAMINGFM?i=213847-144
https://www.ArtPal.com/LIVESTREAMINGFM?i=213847-363
https://www.ArtPal.com/LIVESTREAMINGFM?i=213847-302
https://www.ArtPal.com/LIVESTREAMINGFM?i=213847-361
https://www.ArtPal.com/LIVESTREAMINGFM?i=213847-317
https://www.ArtPal.com/LIVESTREAMINGFM?i=213847-344
https://www.ArtPal.com/LIVESTREAMINGFM?i=213847-310
https://www.ArtPal.com/LIVESTREAMINGFM?i=213847-344
https://www.ArtPal.com/LIVESTREAMINGFM?i=213847-224
https://www.ArtPal.com/LIVESTREAMINGFM?i=213847-217
https://www.ArtPal.com/LIVESTREAMINGFM?i=213847-186
https://www.ArtPal.com/LIVESTREAMINGFM?i=213847-182
https://www.ArtPal.com/LIVESTREAMINGFM?i=213847-181
https://www.ArtPal.com/LIVESTREAMINGFM?i=213847-319
https://www.ArtPal.com/LIVESTREAMINGFM?i=213847-374
https://www.ArtPal.com/LIVESTREAMINGFM?i=213847-364
https://www.ArtPal.com/LIVESTREAMINGFM?i=213847-275
https://www.ArtPal.com/LIVESTREAMINGFM?i=213847-270
https://www.ArtPal.com/LIVESTREAMINGFM?i=213847-264
https://www.ArtPal.com/LIVESTREAMINGFM?i=213847-266
https://www.ArtPal.com/LIVESTREAMINGFM?i=213847-257
https://www.ArtPal.com/LIVESTREAMINGFM?i=213847-237
https://www.ArtPal.com/LIVESTREAMINGFM?i=213847-234
https://www.ArtPal.com/LIVESTREAMINGFM?i=213847-220
https://www.ArtPal.com/LIVESTREAMINGFM?i=213847-369
https://www.ArtPal.com/LIVESTREAMINGFM?i=213847-367
https://www.ArtPal.com/LIVESTREAMINGFM?i=213847-362
https://www.ArtPal.com/LIVESTREAMINGFM?i=213847-350
https://www.ArtPal.com/LIVESTREAMINGFM?i=213847-336
https://www.ArtPal.com/LIVESTREAMINGFM?i=213847-332
https://www.ArtPal.com/LIVESTREAMINGFM?i=213847-323
https://www.ArtPal.com/LIVESTREAMINGFM?i=213847-324
https://www.ArtPal.com/LIVESTREAMINGFM?i=213847-322
https://www.ArtPal.com/LIVESTREAMINGFM?i=213847-290
https://www.ArtPal.com/LIVESTREAMINGFM?i=213847-239
https://www.ArtPal.com/LIVESTREAMINGFM?i=213847-232
https://www.ArtPal.com/LIVESTREAMINGFM?i=213847-185
https://www.ArtPal.com/LIVESTREAMINGFM?i=213847-183
https://www.ArtPal.com/LIVESTREAMINGFM?i=213847-170
https://www.ArtPal.com/LIVESTREAMINGFM?i=213847-172
https://www.ArtPal.com/LIVESTREAMINGFM?i=213847-153
https://www.ArtPal.com/LIVESTREAMINGFM?i=213847-130
https://www.ArtPal.com/LIVESTREAMINGFM?i=213847-118
https://www.ArtPal.com/LIVESTREAMINGFM?i=213847-121
https://www.ArtPal.com/LIVESTREAMINGFM?i=213847-117
https://www.ArtPal.com/LIVESTREAMINGFM?i=213847-116
https://www.ArtPal.com/LIVESTREAMINGFM?i=213847-113
https://www.ArtPal.com/LIVESTREAMINGFM?i=213847-104
https://www.ArtPal.com/LIVESTREAMINGFM?i=213847-89
https://www.ArtPal.com/LIVESTREAMINGFM?i=213847-90
https://www.ArtPal.com/LIVESTREAMINGFM?i=213847-87
https://www.ArtPal.com/LIVESTREAMINGFM?i=213847-81
https://www.ArtPal.com/LIVESTREAMINGFM?i=213847-78
https://www.ArtPal.com/LIVESTREAMINGFM?i=213847-61
https://www.ArtPal.com/LIVESTREAMINGFM?i=213847-48
https://www.ArtPal.com/LIVESTREAMINGFM?i=213847-43
https://www.ArtPal.com/LIVESTREAMINGFM?i=213847-44
https://www.ArtPal.com/LIVESTREAMINGFM?i=213847-23
https://www.ArtPal.com/LIVESTREAMINGFM?i=213847-18
https://www.ArtPal.com/LIVESTREAMINGFM?i=213847-8
https://www.ArtPal.com/LIVESTREAMINGFM?i=213847-12
https://www.ArtPal.com/LIVESTREAMINGFM?i=213847-7
https://www.ArtPal.com/LIVESTREAMINGFM?i=213847-10
https://www.ArtPal.com/LIVESTREAMINGFM?i=213847-14
https://www.ArtPal.com/LIVESTREAMINGFM?i=213847-26
https://www.ArtPal.com/LIVESTREAMINGFM?i=213847-30
https://www.ArtPal.com/LIVESTREAMINGFM?i=213847-29
https://www.ArtPal.com/LIVESTREAMINGFM?i=213847-40
https://www.ArtPal.com/LIVESTREAMINGFM?i=213847-57
https://www.ArtPal.com/LIVESTREAMINGFM?i=213847-56
https://www.ArtPal.com/LIVESTREAMINGFM?i=213847-86
https://www.ArtPal.com/LIVESTREAMINGFM?i=213847-94
https://www.ArtPal.com/LIVESTREAMINGFM?i=213847-92
https://www.ArtPal.com/LIVESTREAMINGFM?i=213847-145
https://www.ArtPal.com/LIVESTREAMINGFM?i=213847-150
https://www.ArtPal.com/LIVESTREAMINGFM?i=213847-155
https://www.ArtPal.com/LIVESTREAMINGFM?i=213847-294
https://www.ArtPal.com/LIVESTREAMINGFM?i=213847-214
https://www.ArtPal.com/LIVESTREAMINGFM?i=213847-286
https://www.ArtPal.com/LIVESTREAMINGFM?i=213847-285
https://www.ArtPal.com/LIVESTREAMINGFM?i=213847-280
https://www.ArtPal.com/LIVESTREAMINGFM?i=213847-265
https://www.ArtPal.com/LIVESTREAMINGFM?i=213847-254
https://www.ArtPal.com/LIVESTREAMINGFM?i=213847-236
https://www.ArtPal.com/LIVESTREAMINGFM?i=213847-173
https://www.ArtPal.com/LIVESTREAMINGFM?i=213847-228
https://www.ArtPal.com/LIVESTREAMINGFM?i=213847-205
https://www.ArtPal.com/LIVESTREAMINGFM?i=213847-175
https://www.ArtPal.com/LIVESTREAMINGFM?i=213847-151
https://www.ArtPal.com/LIVESTREAMINGFM?i=213847-149
https://www.ArtPal.com/LIVESTREAMINGFM?i=213847-154
https://www.ArtPal.com/LIVESTREAMINGFM?i=213847-172
https://www.ArtPal.com/LIVESTREAMINGFM?i=213847-33
https://www.ArtPal.com/LIVESTREAMINGFM?i=213847-167
https://www.ArtPal.com/LIVESTREAMINGFM?i=213847-168
https://www.ArtPal.com/LIVESTREAMINGFM?i=213847-170
https://www.ArtPal.com/LIVESTREAMINGFM?i=213847-187
https://www.ArtPal.com/LIVESTREAMINGFM?i=213847-195
https://www.ArtPal.com/LIVESTREAMINGFM?i=213847-218
https://www.ArtPal.com/LIVESTREAMINGFM?i=213847-79
https://www.ArtPal.com/LIVESTREAMINGFM?i=213847-17
https://www.ArtPal.com/LIVESTREAMINGFM?i=213847-60
https://www.ArtPal.com/LIVESTREAMINGFM?i=213847-203
https://www.ArtPal.com/LIVESTREAMINGFM?i=213847-133
https://www.ArtPal.com/LIVESTREAMINGFM?i=213847-199
https://www.ArtPal.com/LIVESTREAMINGFM?i=213847-200
https://www.ArtPal.com/LIVESTREAMINGFM?i=213847-201
https://www.ArtPal.com/LIVESTREAMINGFM?i=213847-209
https://www.ArtPal.com/LIVESTREAMINGFM?i=213847-13
https://www.ArtPal.com/LIVESTREAMINGFM?i=213847-5
https://www.ArtPal.com/LIVESTREAMINGFM?i=213847-177
https://www.ArtPal.com/LIVESTREAMINGFM?i=213847-49
https://www.ArtPal.com/LIVESTREAMINGFM?i=213847-197
https://www.ArtPal.com/LIVESTREAMINGFM?i=213847-197
https://www.ArtPal.com/LIVESTREAMINGFM?i=213847-106
https://www.ArtPal.com/LIVESTREAMINGFM?i=213847-54
https://www.ArtPal.com/LIVESTREAMINGFM?i=213847-55
https://www.ArtPal.com/LIVESTREAMINGFM?i=213847-74
https://www.ArtPal.com/LIVESTREAMINGFM?i=213847-335
https://www.ArtPal.com/LIVESTREAMINGFM?i=213847-330
https://www.ArtPal.com/LIVESTREAMINGFM?i=213847-328
https://www.ArtPal.com/LIVESTREAMINGFM?i=213847-320
https://www.ArtPal.com/LIVESTREAMINGFM?i=213847-105
https://www.ArtPal.com/LIVESTREAMINGFM?i=213847-114
https://www.ArtPal.com/LIVESTREAMINGFM?i=213847-122
https://www.ArtPal.com/LIVESTREAMINGFM?i=213847-128
https://www.ArtPal.com/LIVESTREAMINGFM?i=213847-132
https://www.ArtPal.com/LIVESTREAMINGFM?i=213847-222
https://www.ArtPal.com/LIVESTREAMINGFM?i=213847-300
https://www.ArtPal.com/LIVESTREAMINGFM?i=213847-295
https://www.ArtPal.com/LIVESTREAMINGFM?i=213847-305
https://www.ArtPal.com/LIVESTREAMINGFM?i=213847-11
https://www.ArtPal.com/LIVESTREAMINGFM?i=213847-272
https://www.ArtPal.com/LIVESTREAMINGFM?i=213847-268
https://www.ArtPal.com/LIVESTREAMINGFM?i=213847-293
https://www.ArtPal.com/LIVESTREAMINGFM?i=213847-299
https://www.ArtPal.com/LIVESTREAMINGFM?i=213847-262
https://www.ArtPal.com/LIVESTREAMINGFM?i=213847-260
https://www.ArtPal.com/LIVESTREAMINGFM?i=213847-247
https://www.ArtPal.com/LIVESTREAMINGFM?i=213847-240
https://www.ArtPal.com/LIVESTREAMINGFM?i=213847-241
https://www.ArtPal.com/LIVESTREAMINGFM?i=213847-215
https://www.ArtPal.com/LIVESTREAMINGFM?i=213847-194
https://www.ArtPal.com/LIVESTREAMINGFM?i=213847-206
https://www.ArtPal.com/LIVESTREAMINGFM?i=213847-190
https://www.ArtPal.com/LIVESTREAMINGFM?i=213847-169
https://www.ArtPal.com/LIVESTREAMINGFM?i=213847-161
https://www.ArtPal.com/LIVESTREAMINGFM?i=213847-163
https://www.ArtPal.com/LIVESTREAMINGFM?i=213847-162
https://www.ArtPal.com/LIVESTREAMINGFM?i=213847-148
https://www.ArtPal.com/LIVESTREAMINGFM?i=213847-131
https://www.ArtPal.com/LIVESTREAMINGFM?i=213847-142
https://www.ArtPal.com/LIVESTREAMINGFM?i=213847-141
https://www.ArtPal.com/LIVESTREAMINGFM?i=213847-207
https://www.ArtPal.com/LIVESTREAMINGFM?i=213847-179
https://www.ArtPal.com/LIVESTREAMINGFM?i=213847-184
https://www.ArtPal.com/LIVESTREAMINGFM?i=213847-346
https://www.ArtPal.com/LIVESTREAMINGFM?i=213847-188
https://www.ArtPal.com/LIVESTREAMINGFM?i=213847-158
https://www.ArtPal.com/LIVESTREAMINGFM?i=213847-38
https://www.ArtPal.com/LIVESTREAMINGFM?i=213847-348
https://www.ArtPal.com/LIVESTREAMINGFM?i=213847-338
https://www.ArtPal.com/LIVESTREAMINGFM?i=213847-342
https://www.ArtPal.com/LIVESTREAMINGFM?i=213847-326
https://www.ArtPal.com/LIVESTREAMINGFM?i=213847-370
https://www.ArtPal.com/LIVESTREAMINGFM?i=213847-301
https://www.ArtPal.com/LIVESTREAMINGFM?i=213847-308
https://www.ArtPal.com/LIVESTREAMINGFM?i=213847-227
https://www.ArtPal.com/LIVESTREAMINGFM?i=213847-226
https://www.ArtPal.com/LIVESTREAMINGFM?i=213847-32
https://www.ArtPal.com/LIVESTREAMINGFM?i=213847-159
https://www.ArtPal.com/LIVESTREAMINGFM?i=213847-160
https://www.ArtPal.com/LIVESTREAMINGFM?i=213847-15
https://www.ArtPal.com/LIVESTREAMINGFM?i=213847-19
https://www.ArtPal.com/LIVESTREAMINGFM?i=213847-157
https://www.ArtPal.com/LIVESTREAMINGFM?i=213847-288
https://www.ArtPal.com/LIVESTREAMINGFM?i=213847-156
https://www.ArtPal.com/LIVESTREAMINGFM?i=213847-134
https://www.ArtPal.com/LIVESTREAMINGFM?i=213847-331
https://www.ArtPal.com/LIVESTREAMINGFM?i=213847-297
https://www.ArtPal.com/LIVESTREAMINGFM?i=213847-261
https://www.ArtPal.com/LIVESTREAMINGFM?i=213847-136
https://www.ArtPal.com/LIVESTREAMINGFM?i=213847-284
https://www.ArtPal.com/LIVESTREAMINGFM?i=213847-263
https://www.ArtPal.com/LIVESTREAMINGFM?i=213847-210
https://www.ArtPal.com/LIVESTREAMINGFM?i=213847-223
https://www.ArtPal.com/LIVESTREAMINGFM?i=213847-250
https://www.ArtPal.com/LIVESTREAMINGFM?i=213847-366
https://www.ArtPal.com/LIVESTREAMINGFM?i=213847-352
https://www.ArtPal.com/LIVESTREAMINGFM?i=213847-357
https://www.ArtPal.com/LIVESTREAMINGFM?i=213847-259
https://www.ArtPal.com/LIVESTREAMINGFM?i=213847-242
https://www.ArtPal.com/LIVESTREAMINGFM?i=213847-333
https://www.ArtPal.com/LIVESTREAMINGFM?i=213847-192
https://www.ArtPal.com/LIVESTREAMINGFM?i=213847-193
https://www.ArtPal.com/LIVESTREAMINGFM?i=213847-277
https://www.ArtPal.com/LIVESTREAMINGFM?i=213847-356
https://www.ArtPal.com/LIVESTREAMINGFM?i=213847-349
https://www.ArtPal.com/LIVESTREAMINGFM?i=213847-345
https://www.ArtPal.com/LIVESTREAMINGFM?i=213847-339
https://www.ArtPal.com/LIVESTREAMINGFM?i=213847-281
https://www.ArtPal.com/LIVESTREAMINGFM?i=213847-279
https://www.ArtPal.com/LIVESTREAMINGFM?i=213847-276
https://www.ArtPal.com/LIVESTREAMINGFM?i=213847-271
https://www.ArtPal.com/LIVESTREAMINGFM?i=213847-269
https://www.ArtPal.com/LIVESTREAMINGFM?i=213847-258
https://www.ArtPal.com/LIVESTREAMINGFM?i=213847-251
https://www.ArtPal.com/LIVESTREAMINGFM?i=213847-253
https://www.ArtPal.com/LIVESTREAMINGFM?i=213847-252
https://www.ArtPal.com/LIVESTREAMINGFM?i=213847-245
https://www.ArtPal.com/LIVESTREAMINGFM?i=213847-255
https://www.ArtPal.com/LIVESTREAMINGFM?i=213847-176
https://www.ArtPal.com/LIVESTREAMINGFM?i=213847-233
https://www.ArtPal.com/LIVESTREAMINGFM?i=213847-230
https://www.ArtPal.com/LIVESTREAMINGFM?i=213847-229
https://www.ArtPal.com/LIVESTREAMINGFM?i=213847-225
https://www.ArtPal.com/LIVESTREAMINGFM?i=213847-216
https://www.ArtPal.com/LIVESTREAMINGFM?i=213847-208
https://www.ArtPal.com/LIVESTREAMINGFM?i=213847-211
https://www.ArtPal.com/LIVESTREAMINGFM?i=213847-191
https://www.ArtPal.com/LIVESTREAMINGFM?i=213847-95
https://www.ArtPal.com/LIVESTREAMINGFM?i=213847-126
https://www.ArtPal.com/LIVESTREAMINGFM?i=213847-125
https://www.ArtPal.com/LIVESTREAMINGFM?i=213847-41
https://www.ArtPal.com/LIVESTREAMINGFM?i=213847-110
https://www.ArtPal.com/LIVESTREAMINGFM?i=213847-103
https://www.ArtPal.com/LIVESTREAMINGFM?i=213847-97
https://www.ArtPal.com/LIVESTREAMINGFM?i=213847-75
https://www.ArtPal.com/LIVESTREAMINGFM?i=213847-93
https://www.ArtPal.com/LIVESTREAMINGFM?i=213847-84
https://www.ArtPal.com/LIVESTREAMINGFM?i=213847-80
https://www.ArtPal.com/LIVESTREAMINGFM?i=213847-315
https://www.ArtPal.com/LIVESTREAMINGFM?i=213847-196
https://www.ArtPal.com/LIVESTREAMINGFM?i=213847-198
https://www.ArtPal.com/LIVESTREAMINGFM?i=213847-164
https://www.ArtPal.com/LIVESTREAMINGFM?i=213847-152
https://www.ArtPal.com/LIVESTREAMINGFM?i=213847-312
https://www.ArtPal.com/LIVESTREAMINGFM?i=213847-72
https://www.ArtPal.com/LIVESTREAMINGFM?i=213847-20
https://www.ArtPal.com/LIVESTREAMINGFM?i=213847-65
https://www.ArtPal.com/LIVESTREAMINGFM?i=213847-138
https://www.ArtPal.com/LIVESTREAMINGFM?i=213847-68
https://www.ArtPal.com/LIVESTREAMINGFM?i=213847-358
https://www.ArtPal.com/LIVESTREAMINGFM?i=213847-27
https://www.ArtPal.com/LIVESTREAMINGFM?i=213847-37
https://www.ArtPal.com/LIVESTREAMINGFM?i=213847-73
https://www.ArtPal.com/LIVESTREAMINGFM?i=213847-77
https://www.ArtPal.com/LIVESTREAMINGFM?i=213847-88
https://www.ArtPal.com/LIVESTREAMINGFM?i=213847-67
https://www.ArtPal.com/LIVESTREAMINGFM?i=213847-135
https://www.ArtPal.com/LIVESTREAMINGFM?i=213847-393
https://www.ArtPal.com/LIVESTREAMINGFM?i=213847-124
https://www.ArtPal.com/LIVESTREAMINGFM?i=213847-313
https://www.ArtPal.com/LIVESTREAMINGFM?i=213847-325
https://www.ArtPal.com/LIVESTREAMINGFM?i=213847-147
https://www.ArtPal.com/LIVESTREAMINGFM?i=213847-137
https://www.ArtPal.com/LIVESTREAMINGFM?i=213847-146
https://www.ArtPal.com/LIVESTREAMINGFM?i=213847-213
https://www.ArtPal.com/LIVESTREAMINGFM?i=213847-35
https://www.ArtPal.com/LIVESTREAMINGFM?i=213847-34
https://www.ArtPal.com/LIVESTREAMINGFM?i=213847-52
https://www.ArtPal.com/LIVESTREAMINGFM?i=213847-278
https://www.ArtPal.com/LIVESTREAMINGFM?i=213847-59
https://www.ArtPal.com/LIVESTREAMINGFM?i=213847-91
https://www.ArtPal.com/LIVESTREAMINGFM?i=213847-120
https://www.ArtPal.com/LIVESTREAMINGFM?i=213847-127
https://www.ArtPal.com/LIVESTREAMINGFM?i=213847-123
https://www.ArtPal.com/LIVESTREAMINGFM?i=213847-60
https://www.ArtPal.com/LIVESTREAMINGFM?i=213847-46
https://www.ArtPal.com/LIVESTREAMINGFM?i=213847-51
https://www.ArtPal.com/LIVESTREAMINGFM?i=213847-105
https://www.ArtPal.com/LIVESTREAMINGFM?i=213847-107
https://www.ArtPal.com/LIVESTREAMINGFM?i=213847-265
https://www.ArtPal.com/LIVESTREAMINGFM?i=213847-244
https://www.ArtPal.com/LIVESTREAMINGFM?i=213847-108
https://www.ArtPal.com/LIVESTREAMINGFM?i=213847-96
https://www.ArtPal.com/LIVESTREAMINGFM?i=213847-83
https://www.ArtPal.com/LIVESTREAMINGFM?i=213847-62
https://www.ArtPal.com/LIVESTREAMINGFM?i=213847-71
https://www.ArtPal.com/LIVESTREAMINGFM?i=213847-246
https://www.ArtPal.com/LIVESTREAMINGFM?i=213847-28
https://www.ArtPal.com/LIVESTREAMINGFM?i=213847-289
https://www.ArtPal.com/LIVESTREAMINGFM?i=213847-21
https://www.ArtPal.com/LIVESTREAMINGFM?i=213847-101
https://www.ArtPal.com/LIVESTREAMINGFM?i=213847-102
https://www.ArtPal.com/LIVESTREAMINGFM?i=213847-219
https://www.ArtPal.com/LIVESTREAMINGFM?i=213847-64
https://www.ArtPal.com/LIVESTREAMINGFM?i=213847-63
https://www.ArtPal.com/LIVESTREAMINGFM?i=213847-6
https://www.ArtPal.com/LIVESTREAMINGFM?i=213847-100
https://www.ArtPal.com/LIVESTREAMINGFM?i=213847-66
https://www.ArtPal.com/LIVESTREAMINGFM?i=213847-69
https://www.ArtPal.com/LIVESTREAMINGFM?i=213847-70
https://www.ArtPal.com/LIVESTREAMINGFM?i=213847-82
https://www.ArtPal.com/LIVESTREAMINGFM?i=213847-98
https://www.ArtPal.com/LIVESTREAMINGFM?i=213847-112
https://www.ArtPal.com/LIVESTREAMINGFM?i=213847-111
https://www.ArtPal.com/LIVESTREAMINGFM?i=213847-327
https://www.ArtPal.com/LIVESTREAMINGFM?i=213847-99
https://www.ArtPal.com/LIVESTREAMINGFM?i=213847-100
https://www.ArtPal.com/LIVESTREAMINGFM?i=213847-329
https://www.ArtPal.com/LIVESTREAMINGFM?i=213847-109
https://www.ArtPal.com/LIVESTREAMINGFM?i=213847-351
https://www.ArtPal.com/LIVESTREAMINGFM?i=213847-386
https://www.ArtPal.com/LIVESTREAMINGFM?i=213847-243
https://www.ArtPal.com/LIVESTREAMINGFM?i=213847-372
https://www.ArtPal.com/LIVESTREAMINGFM?i=213847-395
https://www.ArtPal.com/LIVESTREAMINGFM?i=213847-394
https://www.ArtPal.com/LIVESTREAMINGFM?i=213847-396
https://www.ArtPal.com/LIVESTREAMINGFM?i=213847-397
https://www.ArtPal.com/LIVESTREAMINGFM?i=213847-365
https://www.ArtPal.com/LIVESTREAMINGFM?i=213847-355
https://www.ArtPal.com/LIVESTREAMINGFM?i=213847-353
https://www.ArtPal.com/LIVESTREAMINGFM?i=213847-204
https://www.ArtPal.com/LIVESTREAMINGFM?i=213847-212
https://www.ArtPal.com/LIVESTREAMINGFM?i=213847-171
https://www.ArtPal.com/LIVESTREAMINGFM?i=213847-165
https://www.ArtPal.com/LIVESTREAMINGFM?i=213847-50
https://www.ArtPal.com/LIVESTREAMINGFM?i=213847-115
https://www.ArtPal.com/LIVESTREAMINGFM?i=213847-304
https://www.ArtPal.com/LIVESTREAMINGFM?i=213847-235
https://www.ArtPal.com/LIVESTREAMINGFM?i=213847-398
https://www.ArtPal.com/LIVESTREAMINGFM?i=213847-399
https://www.ArtPal.com/LIVESTREAMINGFM?i=213847-400
https://www.ArtPal.com/LIVESTREAMINGFM?i=213847-401
https://www.ArtPal.com/LIVESTREAMINGFM?i=213847-402
https://www.ArtPal.com/LIVESTREAMINGFM?i=213847-403
https://www.ArtPal.com/LIVESTREAMINGFM?i=213847-404
https://www.ArtPal.com/LIVESTREAMINGFM?i=213847-405
https://www.linkedin.com/in/art-prints-457908214
https://www.linkedin.com/in/3d-art-prints-0a6444219
https://www.linkedin.com/in/modern-art-prints-1b3441219
https://www.pinterest.com/3DARTPRINTS
https://www.instagram.com/3D.ART.PRINTS
https://groups.google.com/g/3d-art-prints
https://3dartprints.tumblr.com
https://3dartprints.blogspot.com
https://www.vsual.co/shop/michaeltandiono
https://www.bonfire.com/store/michael-tandiono/
https://rarible.com/18983959
https://medium.com/@zhourennie/https-www-artpal-com-livestreamingfm-i-213847-3-33a5421c98ca?source=your_stories_page-------------------------------------
https://groups.google.com/g/3d-art-prints/c/X3MOTnpLJrs
https://www.youtube.com/watch?v=xk6LKiuMkYY
https://www.youtube.com/watch?v=tLDtCvbcEiY
https://www.youtube.com/watch?v=uP_nkokvEX8
https://www.youtube.com/watch?v=c39Map4Tank

3D ART PRINTS

https://www.ArtPal.com/livestreamingfm?i=213847-1&r=213847
https://www.ArtPal.com/livestreamingfm?i=213847-291&r=213847
https://www.ArtPal.com/LIVESTREAMINGFM?i=213847-140&r=213847
https://www.ArtPal.com/LIVESTREAMINGFM?i=213847-249&r=213847
https://www.ArtPal.com/LIVESTREAMINGFM?i=213847-340&r=213847
https://www.ArtPal.com/LIVESTREAMINGFM?i=213847-341&r=213847
https://www.ArtPal.com/LIVESTREAMINGFM?i=213847-371&r=213847
https://www.ArtPal.com/LIVESTREAMINGFM?i=213847-283&r=213847
https://www.ArtPal.com/LIVESTREAMINGFM?i=213847-360&r=213847
https://www.ArtPal.com/LIVESTREAMINGFM?i=213847-231&r=213847
https://www.ArtPal.com/LIVESTREAMINGFM?i=213847-230&r=213847
https://www.ArtPal.com/LIVESTREAMINGFM?i=213847-238&r=213847
https://www.ArtPal.com/LIVESTREAMINGFM?i=213847-311&r=213847
https://www.ArtPal.com/LIVESTREAMINGFM?i=213847-376&r=213847
https://www.artpal.com/LIVESTREAMINGFM
https://www.ArtPal.com/LIVESTREAMINGFM?i=213847-316&r=213847
https://www.ArtPal.com/LIVESTREAMINGFM?i=213847-318&r=213847
https://www.ArtPal.com/LIVESTREAMINGFM?i=213847-321&r=213847
https://www.ArtPal.com/LIVESTREAMINGFM?i=213847-373&r=213847
https://www.ArtPal.com/LIVESTREAMINGFM?i=213847-337&r=213847
https://www.ArtPal.com/LIVESTREAMINGFM?i=213847-343&r=213847
https://www.ArtPal.com/LIVESTREAMINGFM?i=213847-354&r=213847
https://www.ArtPal.com/LIVESTREAMINGFM?i=213847-368&r=213847
https://www.ArtPal.com/LIVESTREAMINGFM?i=213847-334&r=213847
https://www.ArtPal.com/LIVESTREAMINGFM?i=213847-314&r=213847
https://www.ArtPal.com/LIVESTREAMINGFM?i=213847-377&r=213847
https://www.ArtPal.com/LIVESTREAMINGFM?i=213847-378&r=213847
https://www.ArtPal.com/LIVESTREAMINGFM?i=213847-267&r=213847
https://www.ArtPal.com/LIVESTREAMINGFM?i=213847-166&r=213847
https://www.ArtPal.com/LIVESTREAMINGFM?i=213847-58&r=213847
https://www.ArtPal.com/LIVESTREAMINGFM?i=213847-39&r=213847
https://www.ArtPal.com/LIVESTREAMINGFM?i=213847-85&r=213847
https://www.ArtPal.com/LIVESTREAMINGFM?i=213847-143&r=213847
https://www.ArtPal.com/LIVESTREAMINGFM?i=213847-22&r=213847
https://www.ArtPal.com/LIVESTREAMINGFM?i=213847-379&r=213847
https://www.ArtPal.com/LIVESTREAMINGFM?i=213847-3&r=213847
https://www.ArtPal.com/LIVESTREAMINGFM?i=213847-316&r=213847
https://www.ArtPal.com/LIVESTREAMINGFM?i=213847-380&r=213847
https://www.ArtPal.com/LIVESTREAMINGFM?i=213847-298&r=213847
https://www.ArtPal.com/LIVESTREAMINGFM?i=213847-296&r=213847
https://www.ArtPal.com/LIVESTREAMINGFM?i=213847-119&r=213847
https://www.ArtPal.com/LIVESTREAMINGFM?i=213847-381&r=213847
https://www.ArtPal.com/LIVESTREAMINGFM?i=213847-178&r=213847
https://www.artpal.com/livestreamingfm?i=213847-304&r=213847
https://www.ArtPal.com/LIVESTREAMINGFM?i=213847-359&r=213847
https://www.ArtPal.com/LIVESTREAMINGFM?i=213847-256&r=213847
https://www.ArtPal.com/LIVESTREAMINGFM?i=213847-248&r=213847
https://www.ArtPal.com/LIVESTREAMINGFM?i=213847-375&r=213847
https://www.ArtPal.com/LIVESTREAMINGFM?i=213847-292&r=213847
https://www.ArtPal.com/LIVESTREAMINGFM?i=213847-282&r=213847
https://www.ArtPal.com/LIVESTREAMINGFM?i=213847-303&r=213847
https://www.ArtPal.com/LIVESTREAMINGFM?i=213847-307&r=213847
https://www.ArtPal.com/LIVESTREAMINGFM?i=213847-273&r=213847
https://www.ArtPal.com/LIVESTREAMINGFM?i=213847-382&r=213847
https://www.ArtPal.com/LIVESTREAMINGFM?i=213847-383&r=213847
https://www.ArtPal.com/LIVESTREAMINGFM?i=213847-384&r=213847
https://www.ArtPal.com/LIVESTREAMINGFM?i=213847-385&r=213847
https://www.ArtPal.com/LIVESTREAMINGFM?i=213847-4&r=213847
https://www.ArtPal.com/LIVESTREAMINGFM?i=213847-2&r=213847
https://www.ArtPal.com/LIVESTREAMINGFM?i=213847-306&r=213847
https://www.ArtPal.com/LIVESTREAMINGFM?i=213847-202&r=213847
https://www.ArtPal.com/LIVESTREAMINGFM?i=213847-189&r=213847
https://www.ArtPal.com/LIVESTREAMINGFM?i=213847-221&r=213847
https://www.ArtPal.com/LIVESTREAMINGFM?i=213847-174&r=213847
https://www.ArtPal.com/LIVESTREAMINGFM?i=213847-16&r=213847
https://www.ArtPal.com/LIVESTREAMINGFM?i=213847-287&r=213847
https://www.ArtPal.com/LIVESTREAMINGFM?i=213847-180&r=213847
https://www.ArtPal.com/LIVESTREAMINGFM?i=213847-129&r=213847
https://www.ArtPal.com/LIVESTREAMINGFM?i=213847-9&r=213847
https://www.ArtPal.com/LIVESTREAMINGFM?i=213847-387&r=213847
https://www.ArtPal.com/LIVESTREAMINGFM?i=213847-389&r=213847
https://www.ArtPal.com/LIVESTREAMINGFM?i=213847-388&r=213847
https://www.ArtPal.com/LIVESTREAMINGFM?i=213847-391&r=213847
https://www.ArtPal.com/LIVESTREAMINGFM?i=213847-390&r=213847
https://www.ArtPal.com/LIVESTREAMINGFM?i=213847-392&r=213847
https://www.ArtPal.com/LIVESTREAMINGFM?i=213847-309&r=213847
https://www.ArtPal.com/LIVESTREAMINGFM?i=213847-150&r=213847
https://www.ArtPal.com/LIVESTREAMINGFM?i=213847-139&r=213847
https://www.ArtPal.com/LIVESTREAMINGFM?i=213847-274&r=213847
https://www.ArtPal.com/LIVESTREAMINGFM?i=213847-53&r=213847
https://www.ArtPal.com/LIVESTREAMINGFM?i=213847-47&r=213847
https://www.ArtPal.com/LIVESTREAMINGFM?i=213847-45&r=213847
https://www.ArtPal.com/LIVESTREAMINGFM?i=213847-31&r=213847
https://www.ArtPal.com/LIVESTREAMINGFM?i=213847-24&r=213847
https://www.ArtPal.com/LIVESTREAMINGFM?i=213847-25&r=213847
https://www.ArtPal.com/LIVESTREAMINGFM?i=213847-36&r=213847
https://www.ArtPal.com/LIVESTREAMINGFM?i=213847-42&r=213847
https://www.ArtPal.com/LIVESTREAMINGFM?i=213847-76&r=213847
https://www.ArtPal.com/LIVESTREAMINGFM?i=213847-303&r=213847
https://www.ArtPal.com/LIVESTREAMINGFM?i=213847-144&r=213847
https://www.ArtPal.com/LIVESTREAMINGFM?i=213847-363&r=213847
https://www.ArtPal.com/LIVESTREAMINGFM?i=213847-302&r=213847
https://www.ArtPal.com/LIVESTREAMINGFM?i=213847-361&r=213847
https://www.ArtPal.com/LIVESTREAMINGFM?i=213847-317&r=213847
https://www.ArtPal.com/LIVESTREAMINGFM?i=213847-344&r=213847
https://www.ArtPal.com/LIVESTREAMINGFM?i=213847-310&r=213847
https://www.ArtPal.com/LIVESTREAMINGFM?i=213847-344&r=213847
https://www.ArtPal.com/LIVESTREAMINGFM?i=213847-224&r=213847
https://www.ArtPal.com/LIVESTREAMINGFM?i=213847-217&r=213847
https://www.ArtPal.com/LIVESTREAMINGFM?i=213847-186&r=213847
https://www.ArtPal.com/LIVESTREAMINGFM?i=213847-182&r=213847
https://www.ArtPal.com/LIVESTREAMINGFM?i=213847-181&r=213847
https://www.ArtPal.com/LIVESTREAMINGFM?i=213847-319&r=213847
https://www.ArtPal.com/LIVESTREAMINGFM?i=213847-374&r=213847
https://www.ArtPal.com/LIVESTREAMINGFM?i=213847-364&r=213847
https://www.ArtPal.com/LIVESTREAMINGFM?i=213847-275&r=213847
https://www.ArtPal.com/LIVESTREAMINGFM?i=213847-270&r=213847
https://www.ArtPal.com/LIVESTREAMINGFM?i=213847-264&r=213847
https://www.ArtPal.com/LIVESTREAMINGFM?i=213847-266&r=213847
https://www.ArtPal.com/LIVESTREAMINGFM?i=213847-257&r=213847
https://www.ArtPal.com/LIVESTREAMINGFM?i=213847-237&r=213847
https://www.ArtPal.com/LIVESTREAMINGFM?i=213847-234&r=213847
https://www.ArtPal.com/LIVESTREAMINGFM?i=213847-220&r=213847
https://www.ArtPal.com/LIVESTREAMINGFM?i=213847-369&r=213847
https://www.ArtPal.com/LIVESTREAMINGFM?i=213847-367&r=213847
https://www.ArtPal.com/LIVESTREAMINGFM?i=213847-362&r=213847
https://www.ArtPal.com/LIVESTREAMINGFM?i=213847-350&r=213847
https://www.ArtPal.com/LIVESTREAMINGFM?i=213847-336&r=213847
https://www.ArtPal.com/LIVESTREAMINGFM?i=213847-332&r=213847
https://www.ArtPal.com/LIVESTREAMINGFM?i=213847-323&r=213847
https://www.ArtPal.com/LIVESTREAMINGFM?i=213847-324&r=213847
https://www.ArtPal.com/LIVESTREAMINGFM?i=213847-322&r=213847
https://www.ArtPal.com/LIVESTREAMINGFM?i=213847-290&r=213847
https://www.ArtPal.com/LIVESTREAMINGFM?i=213847-239&r=213847
https://www.ArtPal.com/LIVESTREAMINGFM?i=213847-232&r=213847
https://www.ArtPal.com/LIVESTREAMINGFM?i=213847-185&r=213847
https://www.ArtPal.com/LIVESTREAMINGFM?i=213847-183&r=213847
https://www.ArtPal.com/LIVESTREAMINGFM?i=213847-170&r=213847
https://www.ArtPal.com/LIVESTREAMINGFM?i=213847-172&r=213847
https://www.ArtPal.com/LIVESTREAMINGFM?i=213847-153&r=213847
https://www.ArtPal.com/LIVESTREAMINGFM?i=213847-130&r=213847
https://www.ArtPal.com/LIVESTREAMINGFM?i=213847-118&r=213847
https://www.ArtPal.com/LIVESTREAMINGFM?i=213847-121&r=213847
https://www.ArtPal.com/LIVESTREAMINGFM?i=213847-117&r=213847
https://www.ArtPal.com/LIVESTREAMINGFM?i=213847-116&r=213847
https://www.ArtPal.com/LIVESTREAMINGFM?i=213847-113&r=213847
https://www.ArtPal.com/LIVESTREAMINGFM?i=213847-104&r=213847
https://www.ArtPal.com/LIVESTREAMINGFM?i=213847-89&r=213847
https://www.ArtPal.com/LIVESTREAMINGFM?i=213847-90&r=213847
https://www.ArtPal.com/LIVESTREAMINGFM?i=213847-87&r=213847
https://www.ArtPal.com/LIVESTREAMINGFM?i=213847-81&r=213847
https://www.ArtPal.com/LIVESTREAMINGFM?i=213847-78&r=213847
https://www.ArtPal.com/LIVESTREAMINGFM?i=213847-61&r=213847
https://www.ArtPal.com/LIVESTREAMINGFM?i=213847-48&r=213847
https://www.ArtPal.com/LIVESTREAMINGFM?i=213847-43&r=213847
https://www.ArtPal.com/LIVESTREAMINGFM?i=213847-44&r=213847
https://www.ArtPal.com/LIVESTREAMINGFM?i=213847-23&r=213847
https://www.ArtPal.com/LIVESTREAMINGFM?i=213847-18&r=213847
https://www.ArtPal.com/LIVESTREAMINGFM?i=213847-8&r=213847
https://www.ArtPal.com/LIVESTREAMINGFM?i=213847-12&r=213847
https://www.ArtPal.com/LIVESTREAMINGFM?i=213847-7&r=213847
https://www.ArtPal.com/LIVESTREAMINGFM?i=213847-10&r=213847
https://www.ArtPal.com/LIVESTREAMINGFM?i=213847-14&r=213847
https://www.ArtPal.com/LIVESTREAMINGFM?i=213847-26&r=213847
https://www.ArtPal.com/LIVESTREAMINGFM?i=213847-30&r=213847
https://www.ArtPal.com/LIVESTREAMINGFM?i=213847-29&r=213847
https://www.ArtPal.com/LIVESTREAMINGFM?i=213847-40&r=213847
https://www.ArtPal.com/LIVESTREAMINGFM?i=213847-57&r=213847
https://www.ArtPal.com/LIVESTREAMINGFM?i=213847-56&r=213847
https://www.ArtPal.com/LIVESTREAMINGFM?i=213847-86&r=213847
https://www.ArtPal.com/LIVESTREAMINGFM?i=213847-94&r=213847
https://www.ArtPal.com/LIVESTREAMINGFM?i=213847-92&r=213847
https://www.ArtPal.com/LIVESTREAMINGFM?i=213847-145&r=213847
https://www.ArtPal.com/LIVESTREAMINGFM?i=213847-150&r=213847
https://www.ArtPal.com/LIVESTREAMINGFM?i=213847-155&r=213847
https://www.ArtPal.com/LIVESTREAMINGFM?i=213847-294&r=213847
https://www.ArtPal.com/LIVESTREAMINGFM?i=213847-214&r=213847
https://www.ArtPal.com/LIVESTREAMINGFM?i=213847-286&r=213847
https://www.ArtPal.com/LIVESTREAMINGFM?i=213847-285&r=213847
https://www.ArtPal.com/LIVESTREAMINGFM?i=213847-280&r=213847
https://www.ArtPal.com/LIVESTREAMINGFM?i=213847-265&r=213847
https://www.ArtPal.com/LIVESTREAMINGFM?i=213847-254&r=213847
https://www.ArtPal.com/LIVESTREAMINGFM?i=213847-236&r=213847
https://www.ArtPal.com/LIVESTREAMINGFM?i=213847-173&r=213847
https://www.ArtPal.com/LIVESTREAMINGFM?i=213847-228&r=213847
https://www.ArtPal.com/LIVESTREAMINGFM?i=213847-205&r=213847
https://www.ArtPal.com/LIVESTREAMINGFM?i=213847-175&r=213847
https://www.ArtPal.com/LIVESTREAMINGFM?i=213847-151&r=213847
https://www.ArtPal.com/LIVESTREAMINGFM?i=213847-149&r=213847
https://www.ArtPal.com/LIVESTREAMINGFM?i=213847-154&r=213847
https://www.ArtPal.com/LIVESTREAMINGFM?i=213847-172&r=213847
https://www.ArtPal.com/LIVESTREAMINGFM?i=213847-33&r=213847
https://www.ArtPal.com/LIVESTREAMINGFM?i=213847-167&r=213847
https://www.ArtPal.com/LIVESTREAMINGFM?i=213847-168&r=213847
https://www.ArtPal.com/LIVESTREAMINGFM?i=213847-170&r=213847
https://www.ArtPal.com/LIVESTREAMINGFM?i=213847-187&r=213847
https://www.ArtPal.com/LIVESTREAMINGFM?i=213847-195&r=213847
https://www.ArtPal.com/LIVESTREAMINGFM?i=213847-218&r=213847
https://www.ArtPal.com/LIVESTREAMINGFM?i=213847-79&r=213847
https://www.ArtPal.com/LIVESTREAMINGFM?i=213847-17&r=213847
https://www.ArtPal.com/LIVESTREAMINGFM?i=213847-60&r=213847
https://www.ArtPal.com/LIVESTREAMINGFM?i=213847-203&r=213847
https://www.ArtPal.com/LIVESTREAMINGFM?i=213847-133&r=213847
https://www.ArtPal.com/LIVESTREAMINGFM?i=213847-199&r=213847
https://www.ArtPal.com/LIVESTREAMINGFM?i=213847-200&r=213847
https://www.ArtPal.com/LIVESTREAMINGFM?i=213847-201&r=213847
https://www.ArtPal.com/LIVESTREAMINGFM?i=213847-209&r=213847
https://www.ArtPal.com/LIVESTREAMINGFM?i=213847-13&r=213847
https://www.ArtPal.com/LIVESTREAMINGFM?i=213847-5&r=213847
https://www.ArtPal.com/LIVESTREAMINGFM?i=213847-177&r=213847
https://www.ArtPal.com/LIVESTREAMINGFM?i=213847-49&r=213847
https://www.ArtPal.com/LIVESTREAMINGFM?i=213847-197&r=213847
https://www.ArtPal.com/LIVESTREAMINGFM?i=213847-197&r=213847
https://www.ArtPal.com/LIVESTREAMINGFM?i=213847-106&r=213847
https://www.ArtPal.com/LIVESTREAMINGFM?i=213847-54&r=213847
https://www.ArtPal.com/LIVESTREAMINGFM?i=213847-55&r=213847
https://www.ArtPal.com/LIVESTREAMINGFM?i=213847-74&r=213847
https://www.ArtPal.com/LIVESTREAMINGFM?i=213847-335&r=213847
https://www.ArtPal.com/LIVESTREAMINGFM?i=213847-330&r=213847
https://www.ArtPal.com/LIVESTREAMINGFM?i=213847-328&r=213847
https://www.ArtPal.com/LIVESTREAMINGFM?i=213847-320&r=213847
https://www.ArtPal.com/LIVESTREAMINGFM?i=213847-105&r=213847
https://www.ArtPal.com/LIVESTREAMINGFM?i=213847-114&r=213847
https://www.ArtPal.com/LIVESTREAMINGFM?i=213847-122&r=213847
https://www.ArtPal.com/LIVESTREAMINGFM?i=213847-128&r=213847
https://www.ArtPal.com/LIVESTREAMINGFM?i=213847-132&r=213847
https://www.ArtPal.com/LIVESTREAMINGFM?i=213847-222&r=213847
https://www.ArtPal.com/LIVESTREAMINGFM?i=213847-300&r=213847
https://www.ArtPal.com/LIVESTREAMINGFM?i=213847-295&r=213847
https://www.ArtPal.com/LIVESTREAMINGFM?i=213847-305&r=213847
https://www.ArtPal.com/LIVESTREAMINGFM?i=213847-11&r=213847
https://www.ArtPal.com/LIVESTREAMINGFM?i=213847-272&r=213847
https://www.ArtPal.com/LIVESTREAMINGFM?i=213847-268&r=213847
https://www.ArtPal.com/LIVESTREAMINGFM?i=213847-293&r=213847
https://www.ArtPal.com/LIVESTREAMINGFM?i=213847-299&r=213847
https://www.ArtPal.com/LIVESTREAMINGFM?i=213847-262&r=213847
https://www.ArtPal.com/LIVESTREAMINGFM?i=213847-260&r=213847
https://www.ArtPal.com/LIVESTREAMINGFM?i=213847-247&r=213847
https://www.ArtPal.com/LIVESTREAMINGFM?i=213847-240&r=213847
https://www.ArtPal.com/LIVESTREAMINGFM?i=213847-241&r=213847
https://www.ArtPal.com/LIVESTREAMINGFM?i=213847-215&r=213847
https://www.ArtPal.com/LIVESTREAMINGFM?i=213847-194&r=213847
https://www.ArtPal.com/LIVESTREAMINGFM?i=213847-206&r=213847
https://www.ArtPal.com/LIVESTREAMINGFM?i=213847-190&r=213847
https://www.ArtPal.com/LIVESTREAMINGFM?i=213847-169&r=213847
https://www.ArtPal.com/LIVESTREAMINGFM?i=213847-161&r=213847
https://www.ArtPal.com/LIVESTREAMINGFM?i=213847-163&r=213847
https://www.ArtPal.com/LIVESTREAMINGFM?i=213847-162&r=213847
https://www.ArtPal.com/LIVESTREAMINGFM?i=213847-148&r=213847
https://www.ArtPal.com/LIVESTREAMINGFM?i=213847-131&r=213847
https://www.ArtPal.com/LIVESTREAMINGFM?i=213847-142&r=213847
https://www.ArtPal.com/LIVESTREAMINGFM?i=213847-141&r=213847
https://www.ArtPal.com/LIVESTREAMINGFM?i=213847-207&r=213847
https://www.ArtPal.com/LIVESTREAMINGFM?i=213847-179&r=213847
https://www.ArtPal.com/LIVESTREAMINGFM?i=213847-184&r=213847
https://www.ArtPal.com/LIVESTREAMINGFM?i=213847-346&r=213847
https://www.ArtPal.com/LIVESTREAMINGFM?i=213847-188&r=213847
https://www.ArtPal.com/LIVESTREAMINGFM?i=213847-158&r=213847
https://www.ArtPal.com/LIVESTREAMINGFM?i=213847-38&r=213847
https://www.ArtPal.com/LIVESTREAMINGFM?i=213847-348&r=213847
https://www.ArtPal.com/LIVESTREAMINGFM?i=213847-338&r=213847
https://www.ArtPal.com/LIVESTREAMINGFM?i=213847-342&r=213847
https://www.ArtPal.com/LIVESTREAMINGFM?i=213847-326&r=213847
https://www.ArtPal.com/LIVESTREAMINGFM?i=213847-370&r=213847
https://www.ArtPal.com/LIVESTREAMINGFM?i=213847-301&r=213847
https://www.ArtPal.com/LIVESTREAMINGFM?i=213847-308&r=213847
https://www.ArtPal.com/LIVESTREAMINGFM?i=213847-227&r=213847
https://www.ArtPal.com/LIVESTREAMINGFM?i=213847-226&r=213847
https://www.ArtPal.com/LIVESTREAMINGFM?i=213847-32&r=213847
https://www.ArtPal.com/LIVESTREAMINGFM?i=213847-159&r=213847
https://www.ArtPal.com/LIVESTREAMINGFM?i=213847-160&r=213847
https://www.ArtPal.com/LIVESTREAMINGFM?i=213847-15&r=213847
https://www.ArtPal.com/LIVESTREAMINGFM?i=213847-19&r=213847
https://www.ArtPal.com/LIVESTREAMINGFM?i=213847-157&r=213847
https://www.ArtPal.com/LIVESTREAMINGFM?i=213847-288&r=213847
https://www.ArtPal.com/LIVESTREAMINGFM?i=213847-156&r=213847
https://www.ArtPal.com/LIVESTREAMINGFM?i=213847-134&r=213847
https://www.ArtPal.com/LIVESTREAMINGFM?i=213847-331&r=213847
https://www.ArtPal.com/LIVESTREAMINGFM?i=213847-297&r=213847
https://www.ArtPal.com/LIVESTREAMINGFM?i=213847-261&r=213847
https://www.ArtPal.com/LIVESTREAMINGFM?i=213847-136&r=213847
https://www.ArtPal.com/LIVESTREAMINGFM?i=213847-284&r=213847
https://www.ArtPal.com/LIVESTREAMINGFM?i=213847-263&r=213847
https://www.ArtPal.com/LIVESTREAMINGFM?i=213847-210&r=213847
https://www.ArtPal.com/LIVESTREAMINGFM?i=213847-223&r=213847
https://www.ArtPal.com/LIVESTREAMINGFM?i=213847-250&r=213847
https://www.ArtPal.com/LIVESTREAMINGFM?i=213847-366&r=213847
https://www.ArtPal.com/LIVESTREAMINGFM?i=213847-352&r=213847
https://www.ArtPal.com/LIVESTREAMINGFM?i=213847-357&r=213847
https://www.ArtPal.com/LIVESTREAMINGFM?i=213847-259&r=213847
https://www.ArtPal.com/LIVESTREAMINGFM?i=213847-242&r=213847
https://www.ArtPal.com/LIVESTREAMINGFM?i=213847-333&r=213847
https://www.ArtPal.com/LIVESTREAMINGFM?i=213847-192&r=213847
https://www.ArtPal.com/LIVESTREAMINGFM?i=213847-193&r=213847
https://www.ArtPal.com/LIVESTREAMINGFM?i=213847-277&r=213847
https://www.ArtPal.com/LIVESTREAMINGFM?i=213847-356&r=213847
https://www.ArtPal.com/LIVESTREAMINGFM?i=213847-349&r=213847
https://www.ArtPal.com/LIVESTREAMINGFM?i=213847-345&r=213847
https://www.ArtPal.com/LIVESTREAMINGFM?i=213847-339&r=213847
https://www.ArtPal.com/LIVESTREAMINGFM?i=213847-281&r=213847
https://www.ArtPal.com/LIVESTREAMINGFM?i=213847-279&r=213847
https://www.ArtPal.com/LIVESTREAMINGFM?i=213847-276&r=213847
https://www.ArtPal.com/LIVESTREAMINGFM?i=213847-271&r=213847
https://www.ArtPal.com/LIVESTREAMINGFM?i=213847-269&r=213847
https://www.ArtPal.com/LIVESTREAMINGFM?i=213847-258&r=213847
https://www.ArtPal.com/LIVESTREAMINGFM?i=213847-251&r=213847
https://www.ArtPal.com/LIVESTREAMINGFM?i=213847-253&r=213847
https://www.ArtPal.com/LIVESTREAMINGFM?i=213847-252&r=213847
https://www.ArtPal.com/LIVESTREAMINGFM?i=213847-245&r=213847
https://www.ArtPal.com/LIVESTREAMINGFM?i=213847-255&r=213847
https://www.ArtPal.com/LIVESTREAMINGFM?i=213847-176&r=213847
https://www.ArtPal.com/LIVESTREAMINGFM?i=213847-233&r=213847
https://www.ArtPal.com/LIVESTREAMINGFM?i=213847-230&r=213847
https://www.ArtPal.com/LIVESTREAMINGFM?i=213847-229&r=213847
https://www.ArtPal.com/LIVESTREAMINGFM?i=213847-225&r=213847
https://www.ArtPal.com/LIVESTREAMINGFM?i=213847-216&r=213847
https://www.ArtPal.com/LIVESTREAMINGFM?i=213847-208&r=213847
https://www.ArtPal.com/LIVESTREAMINGFM?i=213847-211&r=213847
https://www.ArtPal.com/LIVESTREAMINGFM?i=213847-191&r=213847
https://www.ArtPal.com/LIVESTREAMINGFM?i=213847-95&r=213847
https://www.ArtPal.com/LIVESTREAMINGFM?i=213847-126&r=213847
https://www.ArtPal.com/LIVESTREAMINGFM?i=213847-125&r=213847
https://www.ArtPal.com/LIVESTREAMINGFM?i=213847-41&r=213847
https://www.ArtPal.com/LIVESTREAMINGFM?i=213847-110&r=213847
https://www.ArtPal.com/LIVESTREAMINGFM?i=213847-103&r=213847
https://www.ArtPal.com/LIVESTREAMINGFM?i=213847-97&r=213847
https://www.ArtPal.com/LIVESTREAMINGFM?i=213847-75&r=213847
https://www.ArtPal.com/LIVESTREAMINGFM?i=213847-93&r=213847
https://www.ArtPal.com/LIVESTREAMINGFM?i=213847-84&r=213847
https://www.ArtPal.com/LIVESTREAMINGFM?i=213847-80&r=213847
https://www.ArtPal.com/LIVESTREAMINGFM?i=213847-315&r=213847
https://www.ArtPal.com/LIVESTREAMINGFM?i=213847-196&r=213847
https://www.ArtPal.com/LIVESTREAMINGFM?i=213847-198&r=213847
https://www.ArtPal.com/LIVESTREAMINGFM?i=213847-164&r=213847
https://www.ArtPal.com/LIVESTREAMINGFM?i=213847-152&r=213847
https://www.ArtPal.com/LIVESTREAMINGFM?i=213847-312&r=213847
https://www.ArtPal.com/LIVESTREAMINGFM?i=213847-72&r=213847
https://www.ArtPal.com/LIVESTREAMINGFM?i=213847-20&r=213847
https://www.ArtPal.com/LIVESTREAMINGFM?i=213847-65&r=213847
https://www.ArtPal.com/LIVESTREAMINGFM?i=213847-138&r=213847
https://www.ArtPal.com/LIVESTREAMINGFM?i=213847-68&r=213847
https://www.ArtPal.com/LIVESTREAMINGFM?i=213847-358&r=213847
https://www.ArtPal.com/LIVESTREAMINGFM?i=213847-27&r=213847
https://www.ArtPal.com/LIVESTREAMINGFM?i=213847-37&r=213847
https://www.ArtPal.com/LIVESTREAMINGFM?i=213847-73&r=213847
https://www.ArtPal.com/LIVESTREAMINGFM?i=213847-77&r=213847
https://www.ArtPal.com/LIVESTREAMINGFM?i=213847-88&r=213847
https://www.ArtPal.com/LIVESTREAMINGFM?i=213847-67&r=213847
https://www.ArtPal.com/LIVESTREAMINGFM?i=213847-135&r=213847
https://www.ArtPal.com/LIVESTREAMINGFM?i=213847-393&r=213847
https://www.ArtPal.com/LIVESTREAMINGFM?i=213847-124&r=213847
https://www.ArtPal.com/LIVESTREAMINGFM?i=213847-313&r=213847
https://www.ArtPal.com/LIVESTREAMINGFM?i=213847-325&r=213847
https://www.ArtPal.com/LIVESTREAMINGFM?i=213847-147&r=213847
https://www.ArtPal.com/LIVESTREAMINGFM?i=213847-137&r=213847
https://www.ArtPal.com/LIVESTREAMINGFM?i=213847-146&r=213847
https://www.ArtPal.com/LIVESTREAMINGFM?i=213847-213&r=213847
https://www.ArtPal.com/LIVESTREAMINGFM?i=213847-35&r=213847
https://www.ArtPal.com/LIVESTREAMINGFM?i=213847-34&r=213847
https://www.ArtPal.com/LIVESTREAMINGFM?i=213847-52&r=213847
https://www.ArtPal.com/LIVESTREAMINGFM?i=213847-278&r=213847
https://www.ArtPal.com/LIVESTREAMINGFM?i=213847-59&r=213847
https://www.ArtPal.com/LIVESTREAMINGFM?i=213847-91&r=213847
https://www.ArtPal.com/LIVESTREAMINGFM?i=213847-120&r=213847
https://www.ArtPal.com/LIVESTREAMINGFM?i=213847-127&r=213847
https://www.ArtPal.com/LIVESTREAMINGFM?i=213847-123&r=213847
https://www.ArtPal.com/LIVESTREAMINGFM?i=213847-60&r=213847
https://www.ArtPal.com/LIVESTREAMINGFM?i=213847-46&r=213847
https://www.ArtPal.com/LIVESTREAMINGFM?i=213847-51&r=213847
https://www.ArtPal.com/LIVESTREAMINGFM?i=213847-105&r=213847
https://www.ArtPal.com/LIVESTREAMINGFM?i=213847-107&r=213847
https://www.ArtPal.com/LIVESTREAMINGFM?i=213847-265&r=213847
https://www.ArtPal.com/LIVESTREAMINGFM?i=213847-244&r=213847
https://www.ArtPal.com/LIVESTREAMINGFM?i=213847-108&r=213847
https://www.ArtPal.com/LIVESTREAMINGFM?i=213847-96&r=213847
https://www.ArtPal.com/LIVESTREAMINGFM?i=213847-83&r=213847
https://www.ArtPal.com/LIVESTREAMINGFM?i=213847-62&r=213847
https://www.ArtPal.com/LIVESTREAMINGFM?i=213847-71&r=213847
https://www.ArtPal.com/LIVESTREAMINGFM?i=213847-246&r=213847
https://www.ArtPal.com/LIVESTREAMINGFM?i=213847-28&r=213847
https://www.ArtPal.com/LIVESTREAMINGFM?i=213847-289&r=213847
https://www.ArtPal.com/LIVESTREAMINGFM?i=213847-21&r=213847
https://www.ArtPal.com/LIVESTREAMINGFM?i=213847-101&r=213847
https://www.ArtPal.com/LIVESTREAMINGFM?i=213847-102&r=213847
https://www.ArtPal.com/LIVESTREAMINGFM?i=213847-219&r=213847
https://www.ArtPal.com/LIVESTREAMINGFM?i=213847-64&r=213847
https://www.ArtPal.com/LIVESTREAMINGFM?i=213847-63&r=213847
https://www.ArtPal.com/LIVESTREAMINGFM?i=213847-6&r=213847
https://www.ArtPal.com/LIVESTREAMINGFM?i=213847-100&r=213847
https://www.ArtPal.com/LIVESTREAMINGFM?i=213847-66&r=213847
https://www.ArtPal.com/LIVESTREAMINGFM?i=213847-69&r=213847
https://www.ArtPal.com/LIVESTREAMINGFM?i=213847-70&r=213847
https://www.ArtPal.com/LIVESTREAMINGFM?i=213847-82&r=213847
https://www.ArtPal.com/LIVESTREAMINGFM?i=213847-98&r=213847
https://www.ArtPal.com/LIVESTREAMINGFM?i=213847-112&r=213847
https://www.ArtPal.com/LIVESTREAMINGFM?i=213847-111&r=213847
https://www.ArtPal.com/LIVESTREAMINGFM?i=213847-327&r=213847
https://www.ArtPal.com/LIVESTREAMINGFM?i=213847-99&r=213847
https://www.ArtPal.com/LIVESTREAMINGFM?i=213847-100&r=213847
https://www.ArtPal.com/LIVESTREAMINGFM?i=213847-329&r=213847
https://www.ArtPal.com/LIVESTREAMINGFM?i=213847-109&r=213847
https://www.ArtPal.com/LIVESTREAMINGFM?i=213847-351&r=213847
https://www.ArtPal.com/LIVESTREAMINGFM?i=213847-386&r=213847
https://www.ArtPal.com/LIVESTREAMINGFM?i=213847-243&r=213847
https://www.ArtPal.com/LIVESTREAMINGFM?i=213847-372&r=213847
https://www.ArtPal.com/LIVESTREAMINGFM?i=213847-395&r=213847
https://www.ArtPal.com/LIVESTREAMINGFM?i=213847-394&r=213847
https://www.ArtPal.com/LIVESTREAMINGFM?i=213847-396&r=213847
https://www.ArtPal.com/LIVESTREAMINGFM?i=213847-397&r=213847
https://www.ArtPal.com/LIVESTREAMINGFM?i=213847-365&r=213847
https://www.ArtPal.com/LIVESTREAMINGFM?i=213847-355&r=213847
https://www.ArtPal.com/LIVESTREAMINGFM?i=213847-353&r=213847
https://www.ArtPal.com/LIVESTREAMINGFM?i=213847-204&r=213847
https://www.ArtPal.com/LIVESTREAMINGFM?i=213847-212&r=213847
https://www.ArtPal.com/LIVESTREAMINGFM?i=213847-171&r=213847
https://www.ArtPal.com/LIVESTREAMINGFM?i=213847-165&r=213847
https://www.ArtPal.com/LIVESTREAMINGFM?i=213847-50&r=213847
https://www.ArtPal.com/LIVESTREAMINGFM?i=213847-115&r=213847
https://www.ArtPal.com/LIVESTREAMINGFM?i=213847-304&r=213847
https://www.ArtPal.com/LIVESTREAMINGFM?i=213847-235&r=213847
https://www.ArtPal.com/LIVESTREAMINGFM?i=213847-398&r=213847
https://www.ArtPal.com/LIVESTREAMINGFM?i=213847-399&r=213847
https://www.ArtPal.com/LIVESTREAMINGFM?i=213847-400&r=213847
https://www.ArtPal.com/LIVESTREAMINGFM?i=213847-401&r=213847
https://www.ArtPal.com/LIVESTREAMINGFM?i=213847-402&r=213847
https://www.ArtPal.com/LIVESTREAMINGFM?i=213847-403&r=213847
https://www.ArtPal.com/LIVESTREAMINGFM?i=213847-404&r=213847
https://www.ArtPal.com/LIVESTREAMINGFM?i=213847-405&r=213847

https://www.ArtPal.com/LIVESTREAMINGFM?i=213847-406
https://www.ArtPal.com/LIVESTREAMINGFM?i=213847-406&r=213847

https://www.ArtPal.com/LIVESTREAMINGFM?i=213847-407
https://www.ArtPal.com/LIVESTREAMINGFM?i=213847-407&r=213847

https://www.ArtPal.com/LIVESTREAMINGFM?i=213847-408
https://www.ArtPal.com/LIVESTREAMINGFM?i=213847-408&r=213847

https://www.ArtPal.com/LIVESTREAMINGFM?i=213847-409
https://www.ArtPal.com/LIVESTREAMINGFM?i=213847-409&r=213847

https://www.ArtPal.com/LIVESTREAMINGFM?i=213847-410
https://www.ArtPal.com/LIVESTREAMINGFM?i=213847-410&r=213847

https://www.ArtPal.com/LIVESTREAMINGFM?i=213847-411
https://www.ArtPal.com/LIVESTREAMINGFM?i=213847-411&r=213847

https://www.ArtPal.com/LIVESTREAMINGFM?i=213847-412
https://www.ArtPal.com/LIVESTREAMINGFM?i=213847-412&r=213847

https://www.ArtPal.com/LIVESTREAMINGFM?i=213847-413
https://www.ArtPal.com/LIVESTREAMINGFM?i=213847-413&r=213847

https://www.ArtPal.com/LIVESTREAMINGFM?i=213847-414
https://www.ArtPal.com/LIVESTREAMINGFM?i=213847-414&r=213847

https://www.ArtPal.com/LIVESTREAMINGFM?i=213847-415
https://www.ArtPal.com/LIVESTREAMINGFM?i=213847-415&r=213847

https://www.ArtPal.com/LIVESTREAMINGFM?i=213847-416
https://www.ArtPal.com/LIVESTREAMINGFM?i=213847-416&r=213847

https://www.ArtPal.com/LIVESTREAMINGFM?i=213847-417
https://www.ArtPal.com/LIVESTREAMINGFM?i=213847-417&r=213847

https://www.ArtPal.com/LIVESTREAMINGFM?i=213847-418
https://www.ArtPal.com/LIVESTREAMINGFM?i=213847-418&r=213847

https://www.ArtPal.com/LIVESTREAMINGFM?i=213847-419
https://www.ArtPal.com/LIVESTREAMINGFM?i=213847-419&r=213847

https://www.ArtPal.com/LIVESTREAMINGFM?i=213847-420
https://www.ArtPal.com/LIVESTREAMINGFM?i=213847-420&r=213847

https://www.ArtPal.com/LIVESTREAMINGFM?i=213847-421
https://www.ArtPal.com/LIVESTREAMINGFM?i=213847-421&r=213847

https://www.ArtPal.com/LIVESTREAMINGFM?i=213847-422
https://www.ArtPal.com/LIVESTREAMINGFM?i=213847-422&r=213847

https://www.ArtPal.com/LIVESTREAMINGFM?i=213847-423
https://www.ArtPal.com/LIVESTREAMINGFM?i=213847-423&r=213847

https://www.ArtPal.com/LIVESTREAMINGFM?i=213847-424
https://www.ArtPal.com/LIVESTREAMINGFM?i=213847-424&r=213847

https://www.ArtPal.com/LIVESTREAMINGFM?i=213847-425
https://www.ArtPal.com/LIVESTREAMINGFM?i=213847-425&r=213847

https://www.ArtPal.com/LIVESTREAMINGFM?i=213847-426
https://www.ArtPal.com/LIVESTREAMINGFM?i=213847-426&r=213847

https://www.ArtPal.com/LIVESTREAMINGFM?i=213847-427
https://www.ArtPal.com/LIVESTREAMINGFM?i=213847-427&r=213847

https://www.ArtPal.com/LIVESTREAMINGFM?i=213847-428
https://www.ArtPal.com/LIVESTREAMINGFM?i=213847-428&r=213847

https://www.ArtPal.com/LIVESTREAMINGFM?i=213847-429
https://www.ArtPal.com/LIVESTREAMINGFM?i=213847-429&r=213847

https://www.ArtPal.com/LIVESTREAMINGFM?i=213847-430
https://www.ArtPal.com/LIVESTREAMINGFM?i=213847-430&r=213847

https://www.ArtPal.com/LIVESTREAMINGFM?i=213847-431
https://www.ArtPal.com/LIVESTREAMINGFM?i=213847-431&r=213847

https://www.ArtPal.com/LIVESTREAMINGFM?i=213847-432
https://www.ArtPal.com/LIVESTREAMINGFM?i=213847-432&r=213847

https://www.ArtPal.com/LIVESTREAMINGFM?i=213847-433
https://www.ArtPal.com/LIVESTREAMINGFM?i=213847-433&r=213847

https://www.ArtPal.com/LIVESTREAMINGFM?i=213847-434
https://www.ArtPal.com/LIVESTREAMINGFM?i=213847-434&r=213847

https://www.ArtPal.com/LIVESTREAMINGFM?i=213847-435
https://www.ArtPal.com/LIVESTREAMINGFM?i=213847-435&r=213847

https://www.ArtPal.com/LIVESTREAMINGFM?i=213847-436
https://www.ArtPal.com/LIVESTREAMINGFM?i=213847-436&r=213847

https://fineartamerica.com/featured/nft-3d-michael-tandiono.html
https://fineartamerica.com/featured/nft-design-michael-tandiono.html
https://fineartamerica.com/featured/3d-photo-michael-tandiono.html
https://fineartamerica.com/featured/cartoon-art-prints-michael-tandiono.html
https://fineartamerica.com/featured/3d-photos-michael-tandiono.html
https://fineartamerica.com/featured/abstract-art-prints-michael-tandiono.html
https://fineartamerica.com/featured/3d-art-prints-michael-tandiono.html
https://fineartamerica.com/featured/art-prints-michael-tandiono.html
https://fineartamerica.com/featured/nft-collection-michael-tandiono.html
https://fineartamerica.com/featured/movie-art-prints-michael-tandiono.html
https://fineartamerica.com/featured/fine-art-michael-tandiono.html
https://fineartamerica.com/featured/3d-art-pictures-michael-tandiono.html
https://fineartamerica.com/featured/3d-pictures-michael-tandiono.html
https://fineartamerica.com/featured/nft-art-michael-tandiono.html
https://fineartamerica.com/featured/3d-picture-michael-tandiono.html
https://fineartamerica.com/featured/king-art-prints-michael-tandiono.html
https://fineartamerica.com/featured/ghost-art-prints-michael-tandiono.html
https://fineartamerica.com/featured/cool-art-michael-tandiono.html
https://fineartamerica.com/featured/nft-3d-michael-tandiono.html
https://fineartamerica.com/featured/nft-game-michael-tandiono.html
https://fineartamerica.com/featured/nft-michael-tandiono.html
https://fineartamerica.com/featured/nft-digital-michael-tandiono.html
https://fineartamerica.com/featured/nft-polygon-michael-tandiono.html
https://fineartamerica.com/featured/nft-crypto-michael-tandiono.html
https://fineartamerica.com/featured/pop-art-michael-tandiono.html
https://fineartamerica.com/featured/nft-card-michael-tandiono.html
https://www.youtube.com/watch?v=1QQp2AoHHlU
https://www.youtube.com/watch?v=DJtmfGXTRNk
https://www.youtube.com/watch?v=f2rPobqTWd4
https://www.youtube.com/watch?v=Te69qStGoJ8


https://www.ArtPal.com/LIVESTREAMINGFM?i=213847-437&r=213847
https://www.ArtPal.com/LIVESTREAMINGFM?i=213847-437
https://www.ArtPal.com/LIVESTREAMINGFM?i=213847-438
https://www.ArtPal.com/LIVESTREAMINGFM?i=213847-438&r=213847


https://www.ArtPal.com/LIVESTREAMINGFM?i=213847-1
GEFORCES.COM SEXEDUCATIONS.NET ART-PICTURES.NET ARTISTICS.ORG GOOGLEART.NET FORUMWEBSITE.NET WWW.GEFORCES.COM WWW.SEXEDUCATION
24/10/2023, 07:38 PM
GEFORCES.COM
SEXEDUCATIONS.NET
ART-PICTURES.NET
ARTISTICS.ORG
GOOGLEART.NET
FORUMWEBSITE.NET


WWW.GEFORCES.COM
WWW.SEXEDUCATIONS.NET
WWW.ART-PICTURES.NET
WWW.ARTISTICS.ORG
WWW.GOOGLEART.NET
WWW.FORUMWEBSITE.NET

MICHAEL TANDIONO

GEFORCES.COM SEXEDUCATIONS.NET ART-PICTURES.NET ARTISTICS.ORG GOOGLEART.NET FORUMWEBSITE.NET WWW.GEFORCES.COM WWW.SEXEDUCATION
03/10/2023, 11:37 AM
https://www.yeezyadidas.de/ Yeezy
https://www.yeezys.co/ Yeezys
https://www.jordan-1.org/ Jordan 1
https://www.air-jordan1.com/ Air Jordan 1
https://www.nikejordan1.com/ Nike Jordan 1
https://www.jordan-1s.com/ Jordan 1S
https://www.jordan1.uk.com/ Jordan 1
https://www.jordans-shoes.com/ Jordan Shoes
https://www.jordan-shoes.us.com/ Jordan Shoes
https://www.nikeuk.uk.com/ Nike UK
https://www.yeezy-450.com/ Yeezy 450
https://www.jordanretro4.com/ Jordan Retro 4
https://www.nikeoutletstoreonlineshopping.us/ Nike Outlet Store Online Shopping
https://www.yeezy.uk.com/ YEEZY
https://www.adidasyeezyofficialwebsite.com/ Adidas Yeezy Official Website
https://www.yeezy350.uk.com/ Yeezy 350
https://www.air-jordan4.com/ Air Jordan 4
https://www.yeezyfoam-runner.com/ Yeezy Foam Runner
https://www.yeezyslides.us.com/ Yeezy Slides
https://www.ray-ban-glasses.us.com/ Ray Ban Glasses
https://www.adidasuk.uk.com/ Adidas UK
https://www.nflshopofficialonlinestore.com/ NFL Shop Official Online Store
https://www.yeezys-slides.us.com/ Yeezy Slides
https://www.yeezyadidass.us.com/ Adidas Yeezy
https://www.350yeezy.us.com/ Yeezy 350
https://www.yeezyy.us.com/ Yeezy
https://www.yeezy350s.us.com/ Yeezy 350
https://www.shoesyeezys.us.com/ Yeezy Shoes
https://www.yeezys.uk.com/ Yeezys
https://www.off-white.us.org// Off White
https://raybansales.us/ Ray Ban
https://www.adidasyeezy.uk.com/ Adidas Yeezy
https://www.yzyshoes.us.com/ Yeezy Shoes
https://www.yeezy-shoes.us.com/ Yeezy Shoes
https://www.yeezy-700.us.com/ Yeezy 700
https://www.yeezyadidas.de/ Adidas Yeezy
https://www.yeezys.co/ Yeezy
https://www.jordan-1.org/ Nike Jordan 1
https://www.air-jordan1.com/ Jordan 1
https://www.nikejordan1.com/ Jordan 1
https://www.jordan-1s.com/ Jordan 1
https://www.jordan1.uk.com/ Jordan UK
https://www.jordans-shoes.com/ Jordans Shoes
https://www.jordan-shoes.us.com/ Jordan
https://www.nikeuk.uk.com/ Nike
https://www.yeezy-450.com/ Yeezy
https://www.jordanretro4.com/ Jordan 4
https://www.nikeoutletstoreonlineshopping.us/ Nike Outlet
https://www.yeezy.uk.com/ YEEZY UK
https://www.adidasyeezyofficialwebsite.com/ Adidas Yeezy
https://www.yeezy350.uk.com/ Yeezy uk
https://www.air-jordan4.com/ Jordan 4
https://www.yeezy-supply.com/ Yeezys Supply
https://www.yeezyfoam-runner.com/ Yeezy
https://www.yeezyslides.us.com/ YEEZY
https://www.ray-ban-glasses.us.com/ Ray Bans Sunglasses
https://www.adidasuk.uk.com/ Adidas
https://www.nflshopofficialonlinestore.com/ NFL Shop
https://www.yeezys-slides.us.com/ Yeezys
https://www.yeezyadidass.us.com/ Adidas Yeezys
https://www.350yeezy.us.com/ Yeezy 350 V2
https://www.yeezyy.us.com/ Yeezys
https://www.yeezy350s.us.com/ Yeezy Boost 350
https://www.shoesyeezys.us.com/ Yeezys Shoes
https://www.yeezys.uk.com/ Yeezy
https://raybansales.us/ Ray Bans
https://www.adidasyeezy.uk.com/ Yeezy
https://www.yzyshoes.us.com/ Yeezys
https://www.yeezy-slides.org/ Adidas Yeezy Slides
https://www.yeezy-shoes.us.com/ Yeezy
https://www.yeezy-700.us.com/ Yeezy
https://cheapyeezysonline.com/ Cheap Yeezys
https://yeezysupplystore.com/ Yeezy Supply
https://www.yeezyshoesonline.com/ Yeezy Shoes
https://www.yeezys-supply.us.com/ Yeezy Supply
https://www.yeezys-supply.us.com/ Yeezys
https://www.yeezy-s.com/ Yeezy Shoes
https://www.yeezy-s.us/ Yeezy
https://yeezysale.us/ Yeezy
https://www.pandorajewelries.us.com/ Pandora Jewelry
Tags:yeezy shoes, Yeezy, Adidas Yeezy
yeezy
02/08/2023, 09:04 AM
The Candy Shop Body Wash Set is the perfect way to pamper yourself! The scents are so sweet and they leave my skin feeling amazing.
https://careofyourbeauty.com/ Facial Cleanser
Facial Cleanser
12/06/2023, 03:47 AM
Our website is user-friendly and easy to navigate for a stress-free shopping experience.
https://hathayogagear.com/ yoga
hathayogagear
07/06/2023, 08:49 AM
Provide your furry friend with the best dog food possible.
https://healthypetgarden.com/ dog food

healthypetgarden
26/05/2023, 10:22 AM
https://www.yeezyadidas.de/ Yeezy
https://www.yeezys.co/ Yeezys
https://www.nikeairvapormax.us/ Nike Air Vapormax
https://www.jordan-1.org/ Jordan 1
https://www.air-jordan1.com/ Air Jordan 1
https://www.nikejordan1.com/ Nike Jordan 1
https://www.jordan-1s.com/ Jordan 1S
https://www.jordan1.uk.com/ Jordan 1
https://www.pandoracharms.uk.com/ Pandora Charms
https://www.jordans-shoes.com/ Jordan Shoes
https://www.nikejordan1.us/ Nike Jordan 1
https://www.jordans-1.us/ Jordan 1
https://www.jordan-shoes.us.com/ Jordan Shoes
https://www.nikeuk.uk.com/ Nike UK
https://www.yeezy-450.com/ Yeezy 450
https://www.jordanretro4.com/ Jordan Retro 4
https://www.nikeoutletstoreonlineshopping.us/ Nike Outlet Store Online Shopping
https://www.yeezy.uk.com/ YEEZY
https://www.adidasyeezyofficialwebsite.com/ Adidas Yeezy Official Website
https://www.yeezy350.uk.com/ Yeezy 350
https://www.air-jordan4.com/ Air Jordan 4
https://www.yeezy-supply.com/ Yeezy Supply
https://www.yeezyfoam-runner.com/ Yeezy Foam Runner
https://www.yeezysofficialsite.com/ Yeezys Official Site
https://www.yeezyslides.us.com/ YEEZY SLIDES
https://www.ray-ban-glasses.us.com/ Ray Ban Glasses
https://www.adidasuk.uk.com/ Adidas UK
https://www.nflshopofficialonlinestore.com/ NFL Shop Official Online Store
https://www.yeezys-slides.us.com/ Yeezy Slides
https://www.yeezyadidass.us.com/ Adidas Yeezy
https://www.350yeezy.us.com/ Yeezy 350
https://www.yeezyy.us.com/ Yeezy
https://www.yeezy350s.us.com/ Yeezy 350
https://www.shoesyeezys.us.com/ Yeezy Shoes
https://www.yeezys.uk.com/ Yeezys
https://raybansales.us/ Ray Ban
https://www.adidasyeezy.uk.com/ Adidas Yeezy
https://www.yzyshoes.us.com/ Yeezy Shoes
https://www.yeezy-slides.org/ Yeezy Slides
https://www.yeezy-shoes.us.com/ Yeezy Shoes
https://www.yeezy-700.us.com/ Yeezy 700
https://www.yeezyadidas.de/ Adidas Yeezy
https://www.yeezys.co/ Yeezy
https://www.nikeairvapormax.us/ Air Vapormax
https://www.jordan-1.org/ Nike Jordan 1
https://www.air-jordan1.com/ Jordan 1
https://www.nikejordan1.com/ Jordan 1
https://www.jordan-1s.com/ Jordan 1
https://www.jordan1.uk.com/ Jordan UK
https://www.pandoracharms.uk.com/ Pandora UK
https://www.jordans-shoes.com/ Jordans Shoes
https://www.nikejordan1.us/ Jordan 1
https://www.jordans-1.us/ Jordans 1
https://www.jordan-shoes.us.com/ Jordan
https://www.nikeuk.uk.com/ Nike
https://www.yeezy-450.com/ Yeezy
https://www.jordanretro4.com/ Jordan 4
https://www.nikeoutletstoreonlineshopping.us/ Nike Outlet
https://www.yeezy.uk.com/ YEEZY UK
https://www.adidasyeezyofficialwebsite.com/ Adidas Yeezy
https://www.yeezy350.uk.com/ Yeezy uk
https://www.air-jordan4.com/ Jordan 4
https://www.yeezy-supply.com/ Yeezys Supply
https://www.yeezyfoam-runner.com/ Yeezy
https://www.yeezysofficialsite.com/ Yeezys
https://www.yeezyslides.us.com/ YEEZY
https://www.ray-ban-glasses.us.com/ Ray Bans Sunglasses
https://www.adidasuk.uk.com/ Adidas
https://www.nflshopofficialonlinestore.com/ NFL Shop
https://www.yeezys-slides.us.com/ Yeezys
https://www.yeezyadidass.us.com/ Adidas Yeezys
https://www.350yeezy.us.com/ Yeezy 350 V2
https://www.yeezyy.us.com/ Yeezys
https://www.yeezy350s.us.com/ Yeezy Boost 350
https://www.shoesyeezys.us.com/ Yeezys Shoes
https://www.yeezys.uk.com/ Yeezy
https://raybansales.us/ Ray Bans
https://www.adidasyeezy.uk.com/ Yeezy
https://www.yzyshoes.us.com/ Yeezys
https://www.yeezy-slides.org/ Adidas Yeezy Slides
https://www.yeezy-shoes.us.com/ Yeezy
https://www.yeezy-700.us.com/ Yeezy

yeezy
25/04/2023, 04:23 AM
http://slkjfdf.net/ - Ucurijifa Pisipoxin zij.fgmo.williamedwards.co.uk.qjx.xr http://slkjfdf.net/
ovigasef
15/08/2022, 02:15 PM
http://slkjfdf.net/ - Oqosenuq Apeojubec xnk.ebzu.williamedwards.co.uk.mgt.lb http://slkjfdf.net/
okocjsimeja
15/08/2022, 02:01 PM